Free Printable Homework Binder Cover
Hi everyone! Erin here from Strawberry Mommycakes and I'm back from my little summer break. I'm sharing a FREE Printable Homework Binder Cover (with bonus divider pages!)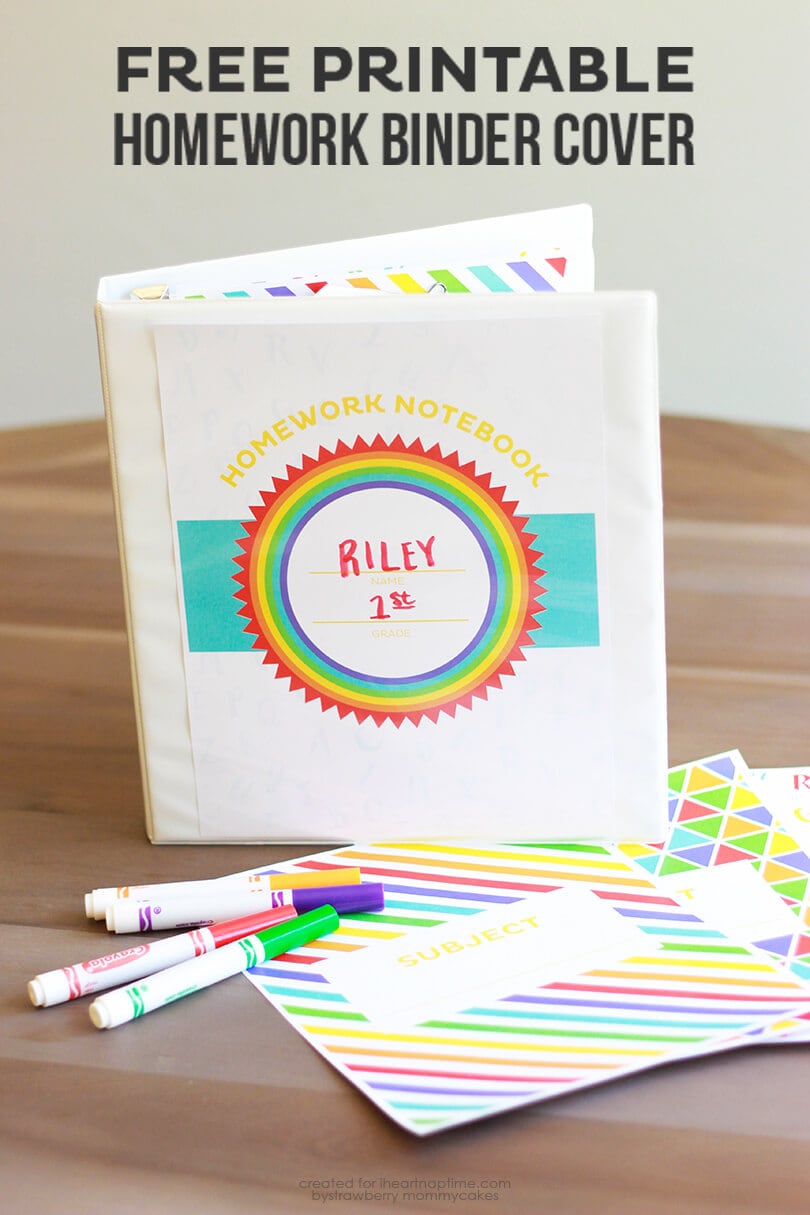 Last year was my first year being a parent to a school aged child. It came with a lot of surprises, but one of the biggest was the amount of paperwork that came home with her! It was so hard to keep track of it… I definitely didn't win any Mother of the Year awards because I was constantly forgetting what homework was due when. It was chaos! I decided that isn't going to happen this year, so I made my daughter a cute homework binder!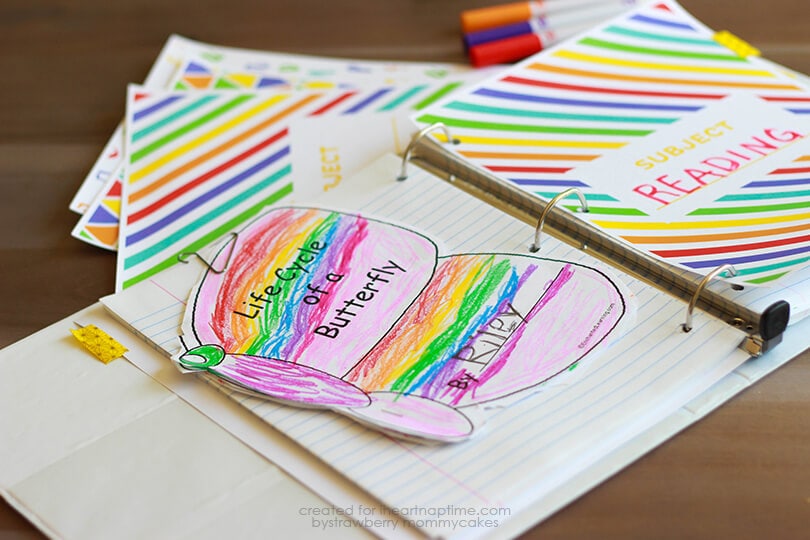 It's separated by subject… since she's in the third grade, she doesn't have many subjects, but you can print off as many pages of these as you like. I used washi tape to make tabs, so each subject is easy to get to.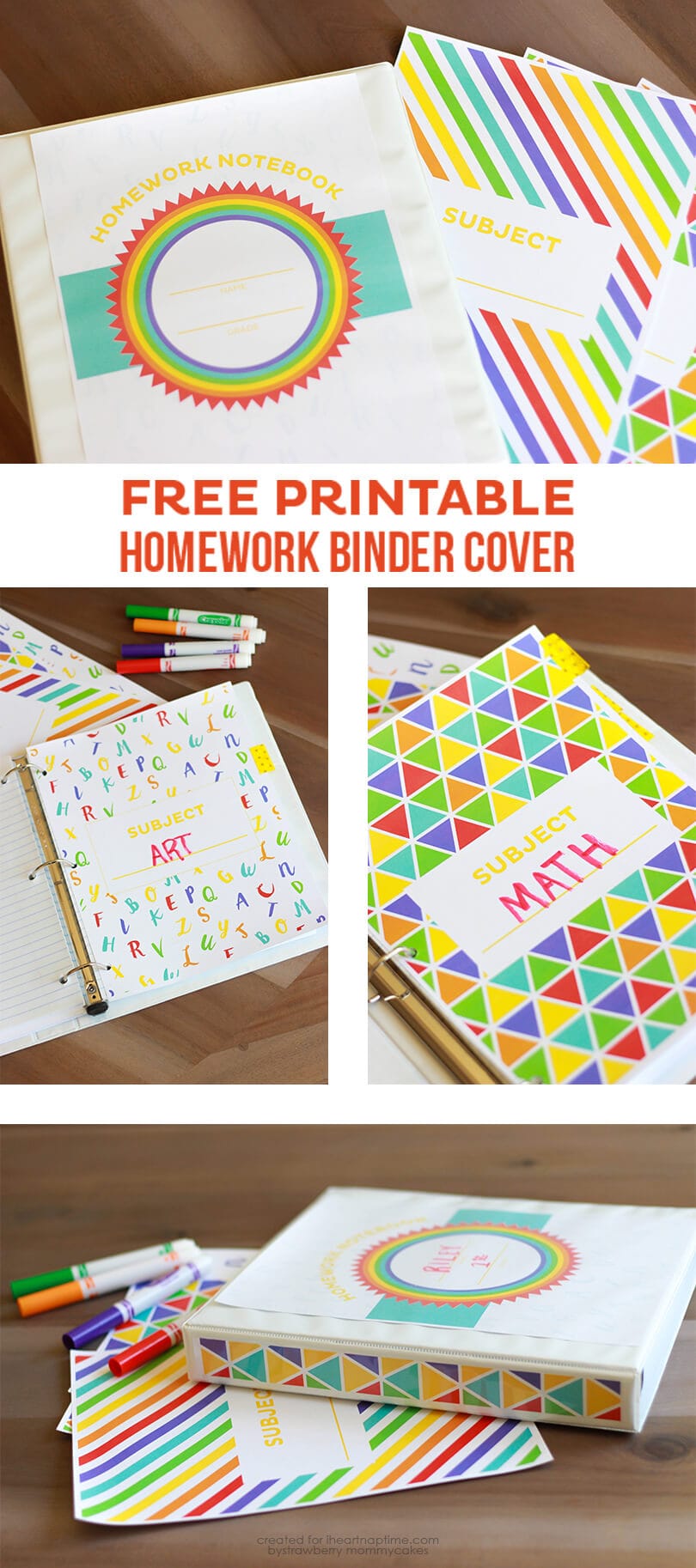 To make this binder, you'll need:
My Free Printables, for personal use only
A 3 ring binder
Cover stock
3 Hole Punch (or use a single hole punch three times)
Washi Tape (optional)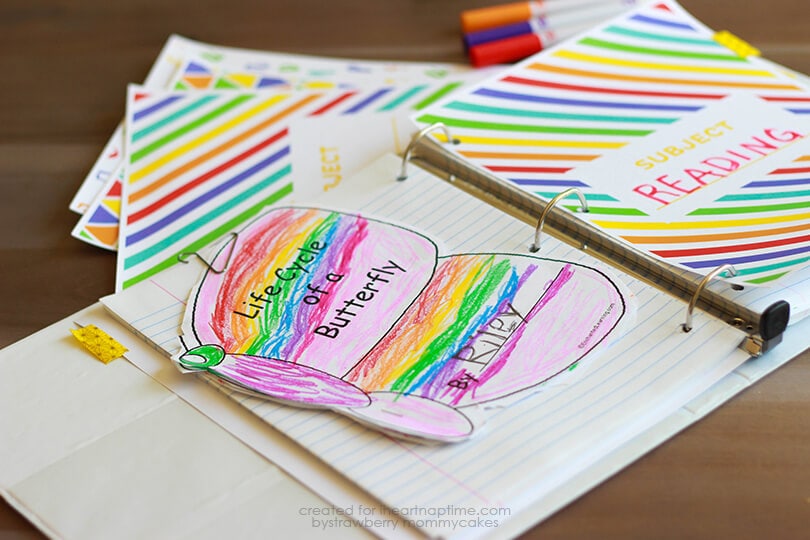 Putting this together is so easy…just print out the cover, fill out the information and place it in the front of the binder. Next, print out the subject pages and punch the holes on one side using the 3 hole punch. To make the tabs, just attach washi tape to one side, then fold it over. Place everything in the binder and start filling it with homework!
You can also print out the pattern pages and cut a strip for the side of the binder. Since I used a 1″ binder, I cut the strip 3/4″ wide.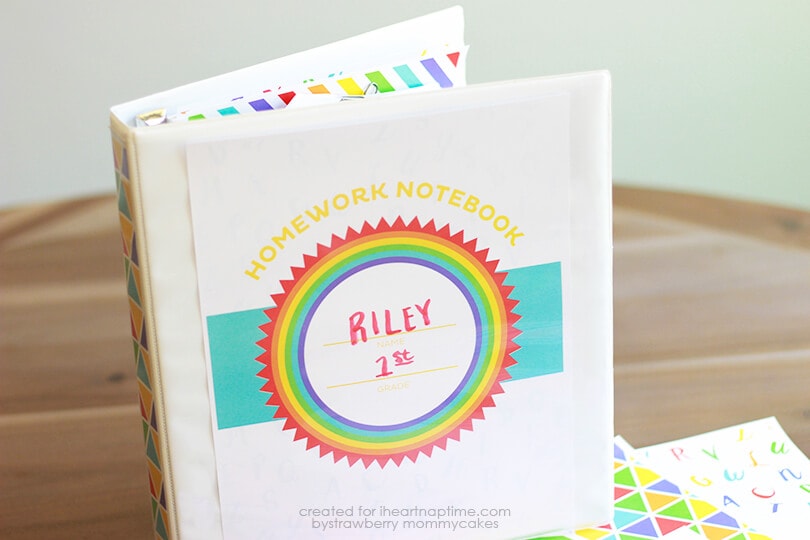 What are some things you do to keep your kids' school work organized?
Make sure you check out my blog to get more ideas and free printables (like these "Color Me Excited" printables)!
Like this back to school craft? You'll love these ideas: