DIY First Birthday Shirt and Party Hat – plus 15 other birthday outfit ideas to make your little one unbelievably adorable on the Big Day!
Baby's 1st Birthday! So many mixed emotions! Your baby is literally getting cuter by the day, and it's so fun to watch him/her grow. But at the same time, you just wish time would slow down! Well, we know that's not happening, so at least we can pull out all the stops when celebrating and dressing our sweet babies for their 1st birthdays! The 1st Birthday is such a huge milestone, and every mama wants that day to be something everyone remembers (even though we all know the Guest of Honor won't!).
Part of the fun is making sure your little one looks absolutely delicious – and this cute DIY 1st birthday shirt and hat will do the trick! We have a super-easy-to-follow tutorial for a hat and shirt that you can create yourself.
We also have 15 other adorable birthday outfit ideas to make sure your sweet little one looks as yummy as the cake he (or she!) is wearing!
DIY First Birthday Shirt and Party Hat Tutorial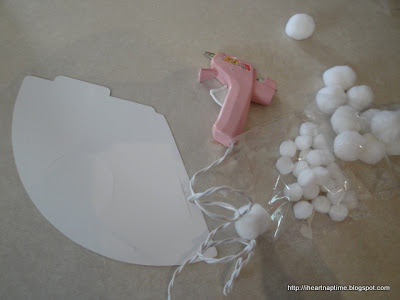 To make your hat, trace a party hat from the store onto cute paper or fabric (
or just use the party hat from the store
).
Then, fold and glue, and then glue pom-poms on top and around the sides.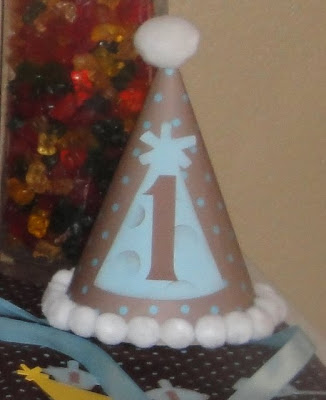 Next, to make your shirt…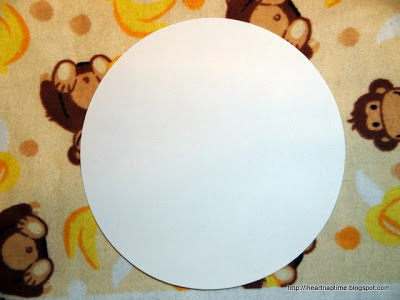 First, cut out a circle. Then, trace the circle on to the fabric and cut out.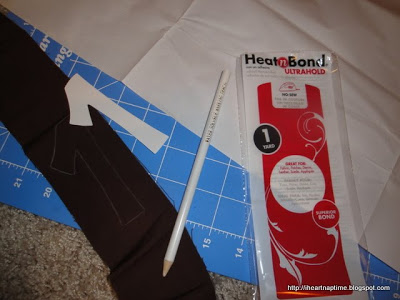 Trace a "1" onto scrap fabric and then cut.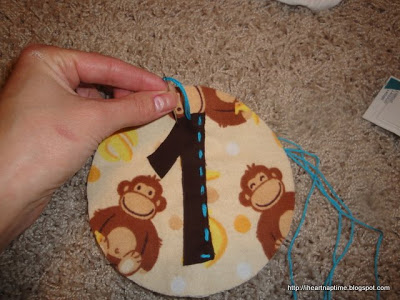 I thought the "1" needed a little more spice, so I threaded some blue through.
Then, I used Heat N Bond to bond it to my shirt.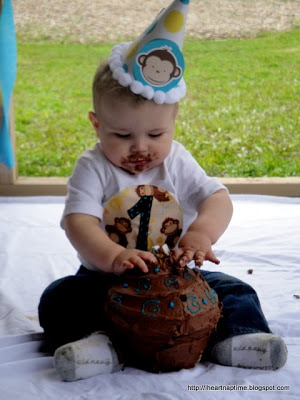 Here is the end result… Pretty dang cute!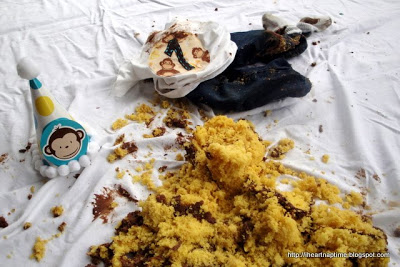 It was so funny watching him dig into that cake. He absolutely loved it! I think all of the work I put into this party definitely paid off, and now I will have all these cute pictures forever! I love my chunky monkey!
Now, onto the other adorable birthday outfit ideas!
15 Adorable Birthday Outfit Ideas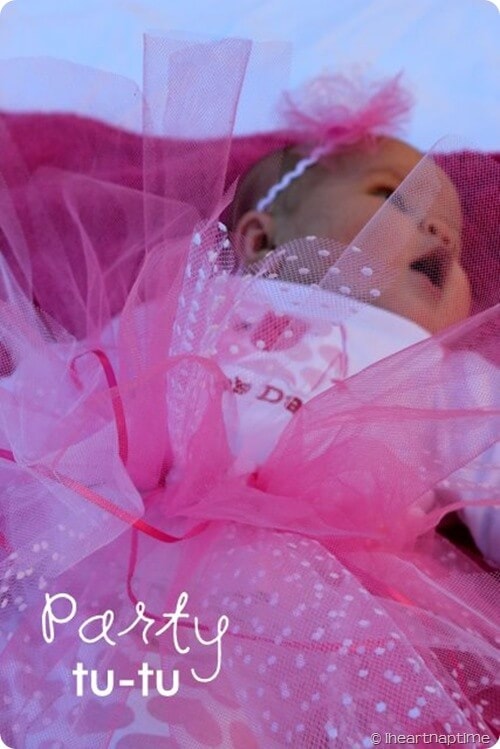 Pretty in Pink Girls Party Tu-tu from I Heart Naptime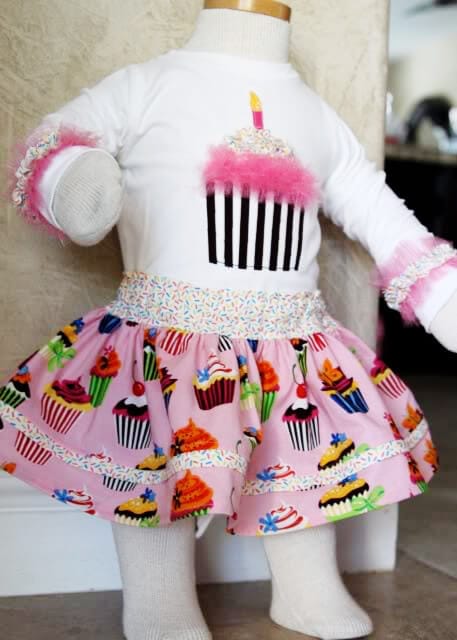 Very First Birthday Outfit from Lil Blue Boo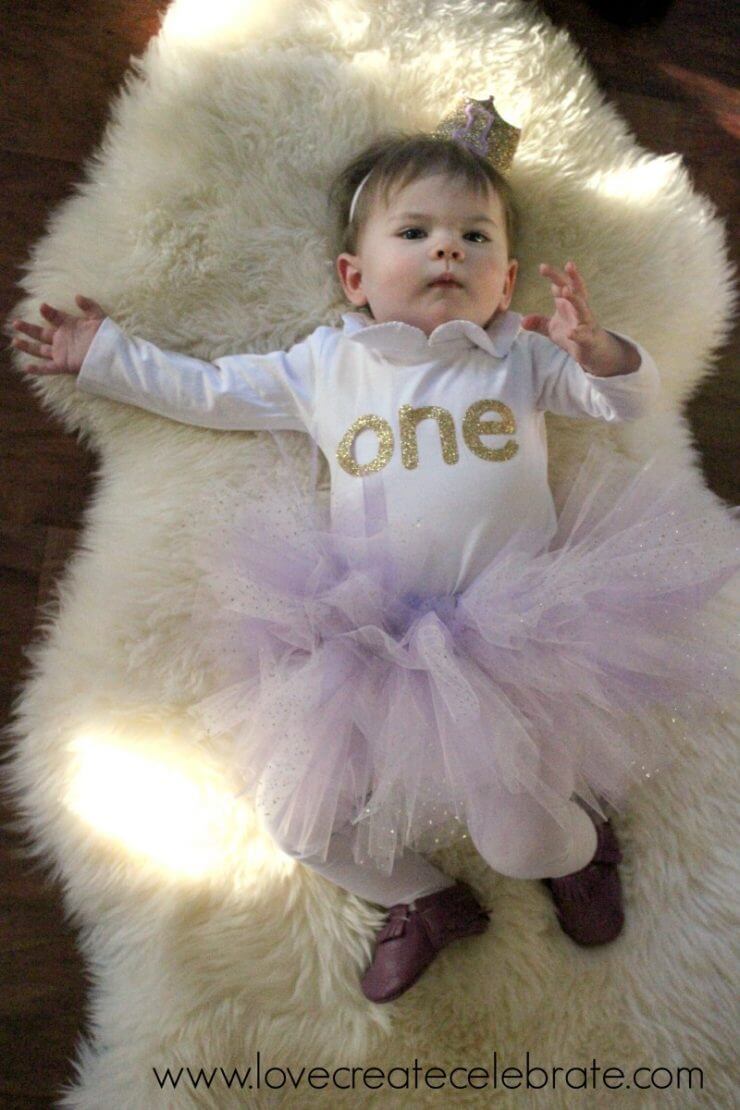 DIY Birthday Onesie from Love Create Celebrate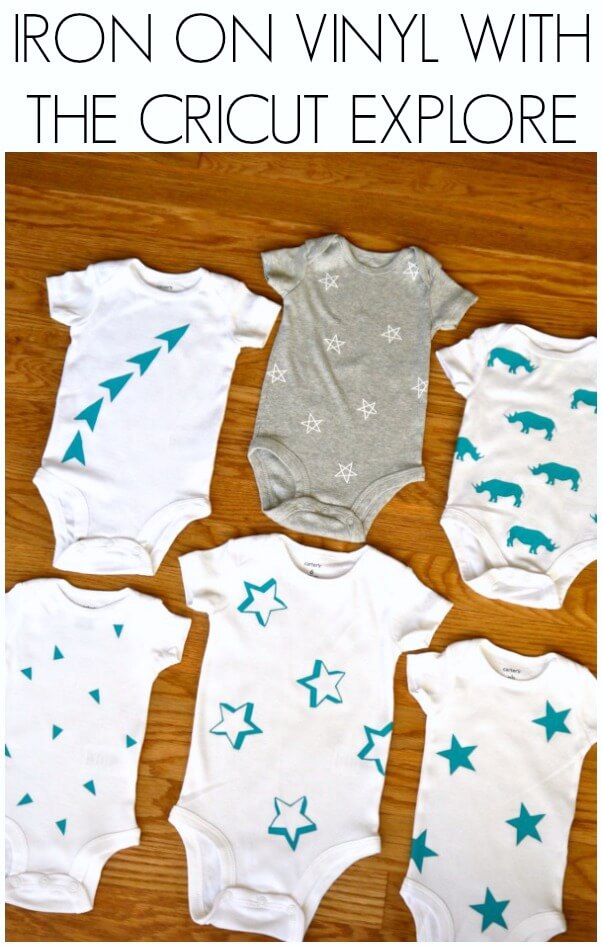 Iron-On Vinyl with the Cricut Explore from C.R.A.F.T. (Creating Really Awesome Fun Things)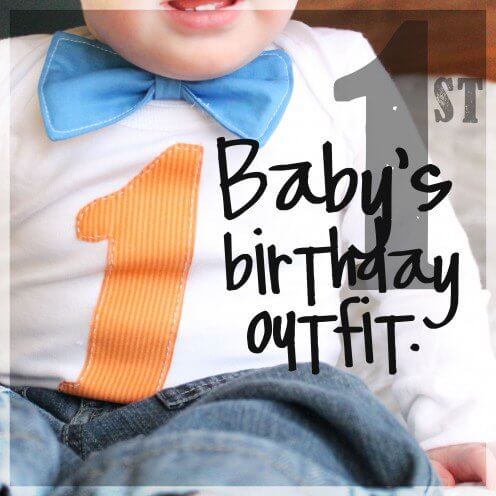 Baby Boy's First Birthday Outfit from Preston and Kate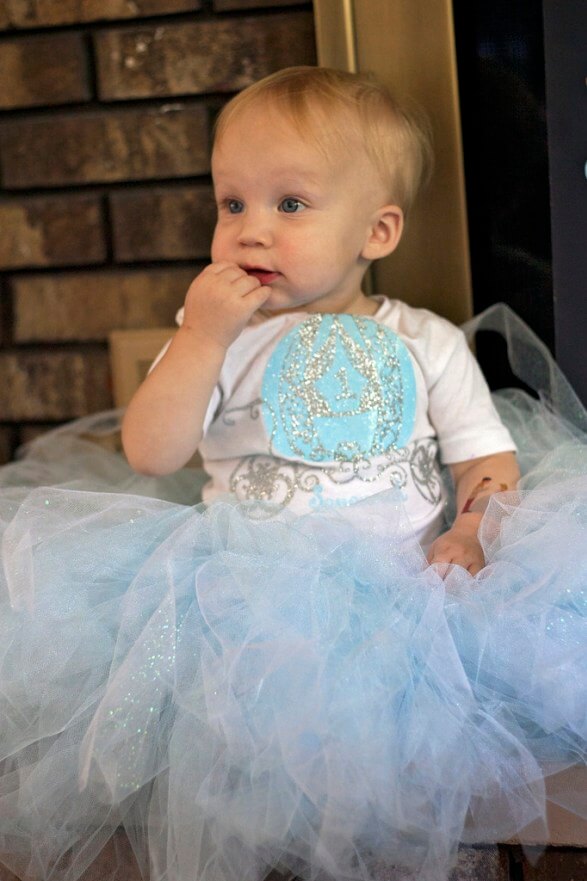 Pretty Princess Birthday Outfit from DIY Just Cuz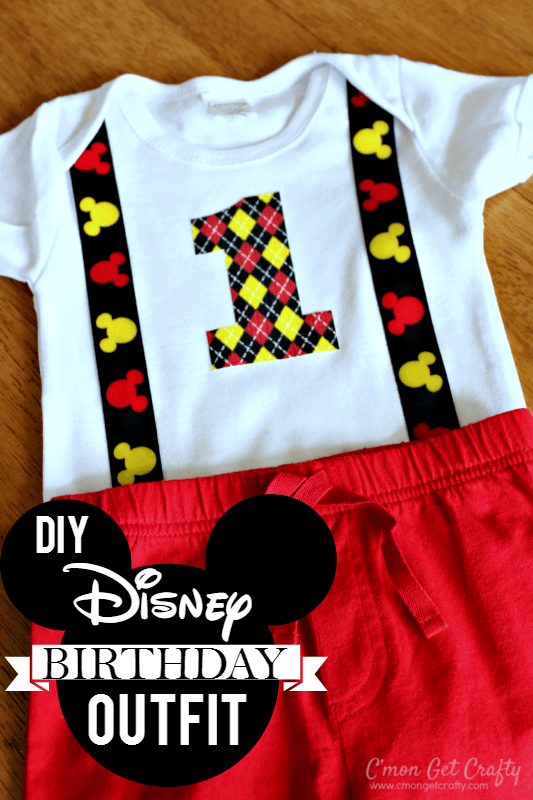 DIY Disney Birthday Outfit and Free Printable from C'mon Get Crafty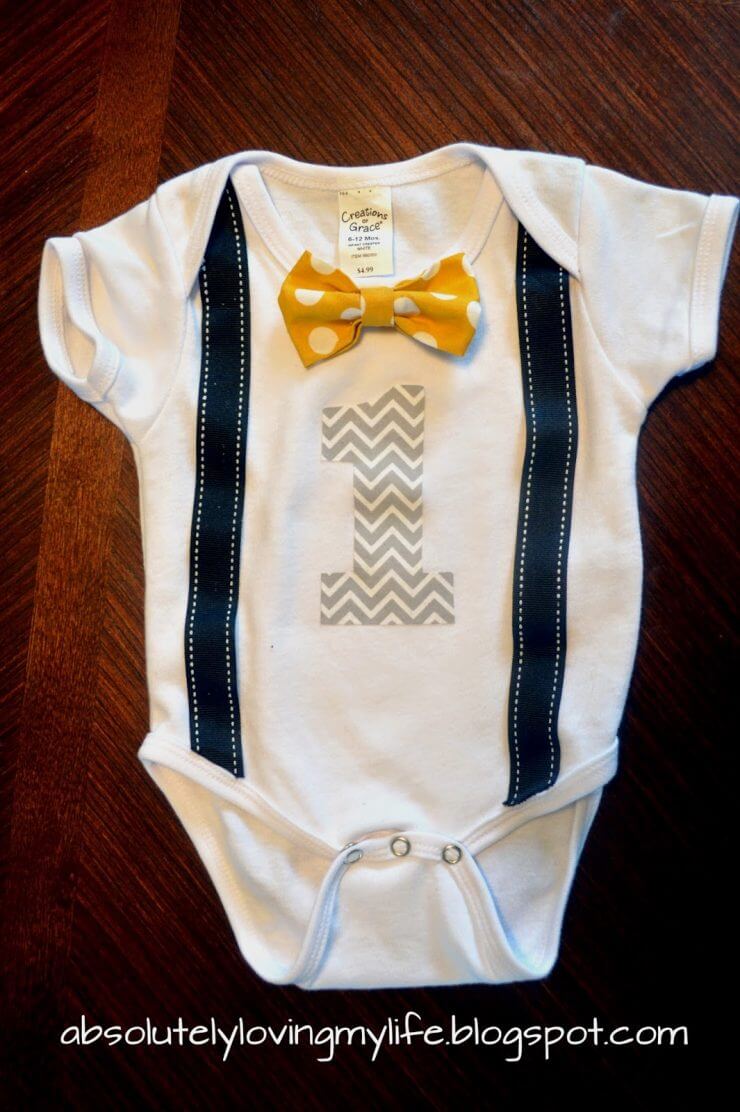 No Sew DIY First Birthday Outfit from Loving Life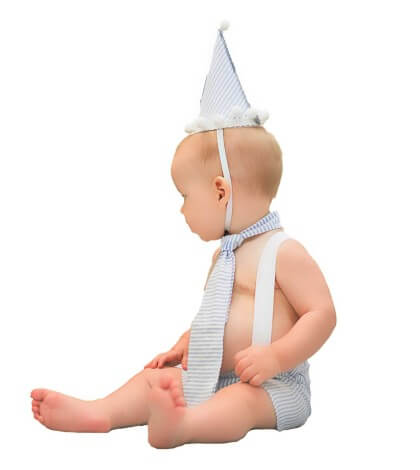 DIY Birthday Cake Smash Outfit from Blogababy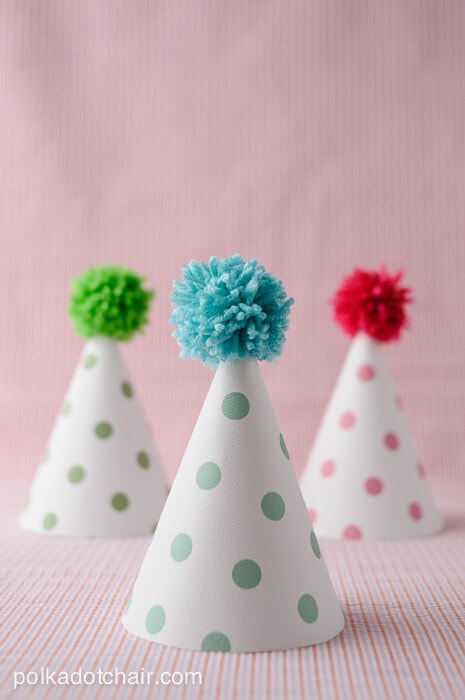 Printable Pom Pom Polka Dot Party Hats from Polkadot Chair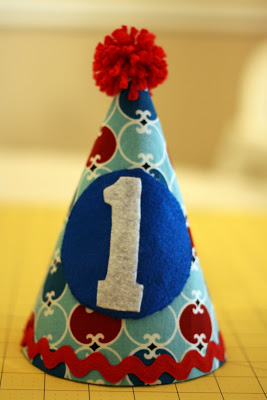 DIY Birthday Hat Tutorial from Amanda Medlin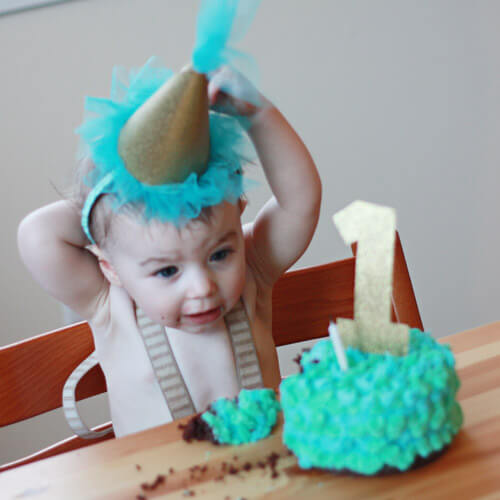 Birthday Baby Hat from The One with the Cupcakes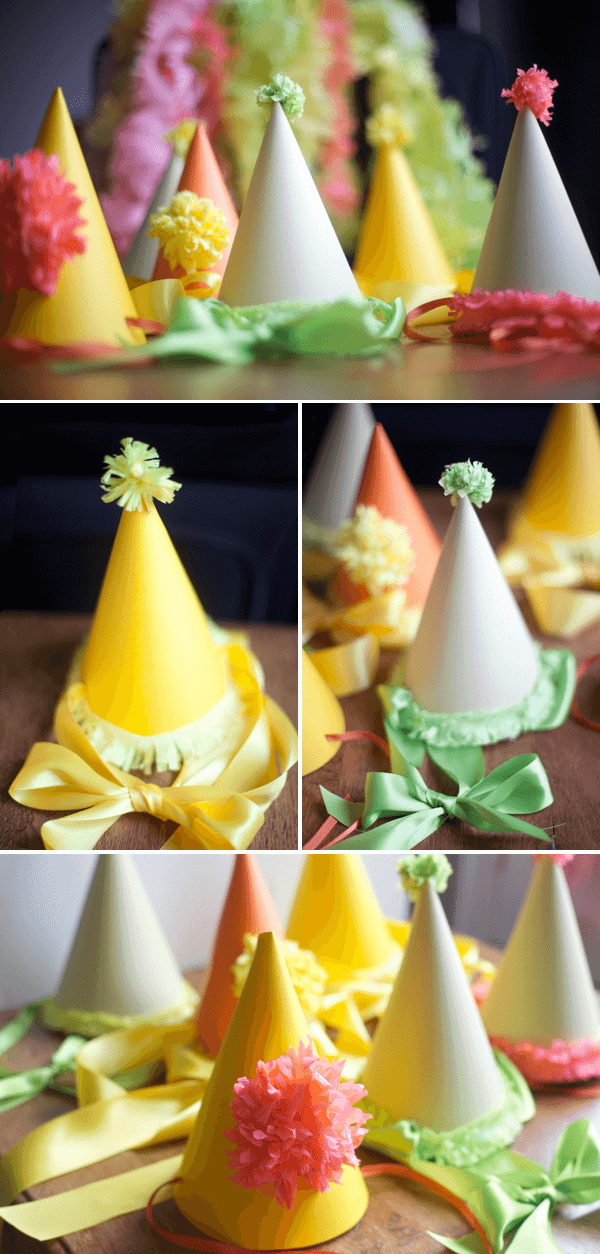 Party Hats DIY and Template from Oh Happy Day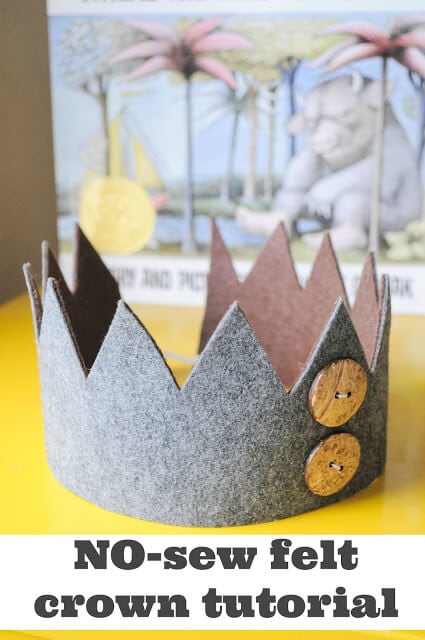 No Sew Felt Crown Tutorial from Pretty Real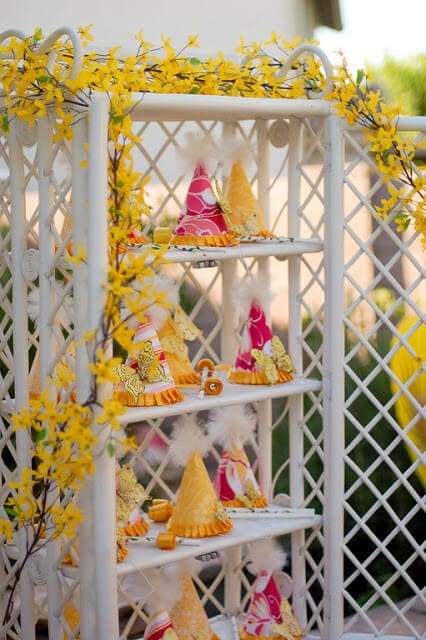 Fabric Covered Party Hat from Tikkido