Favorite Things Gift in a Jar
Favorite Things Gift in a Jar – A fun way to give a gift of your favorites!
Jessica here from Fantabulosity! Today I want to help ease the task of gift-giving, with something fresh and new! Everything is cuter in jar, don't you think? Fill it with some of your favorite things, and it's that.much.better.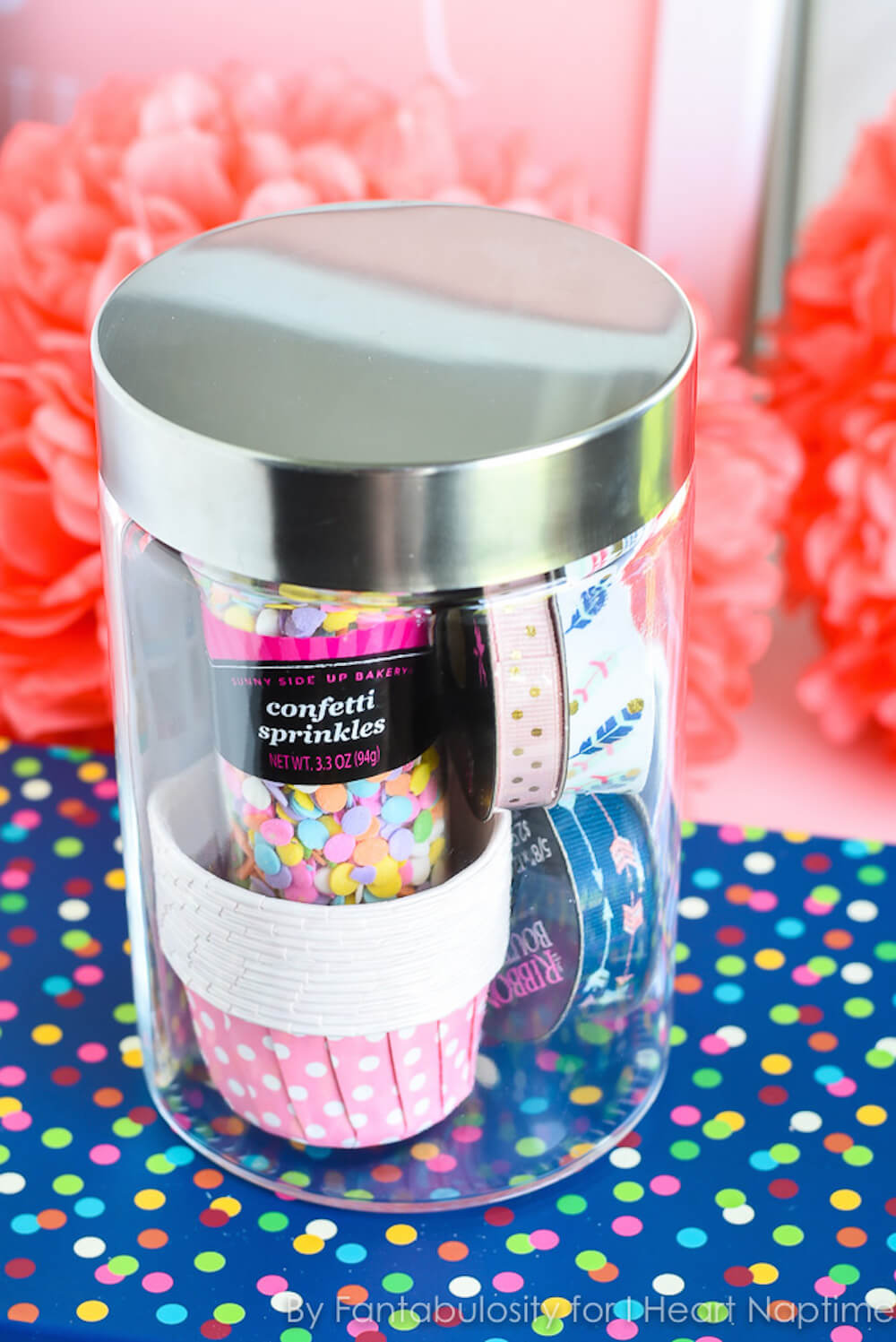 Favorite Things Gift in a Jar
If you haven't popped over to my blog, then you may not know that my signature party is a "Favorite Things," Party. Every year, I host an event for all of my gal pals (and their friends) where we all get together, cut lose, and share our favorite "things," with one another. (More about that a bit later.)
But instead of saving all of my "favorite things," for a party once a year, I love to give and give, my favorite things all year long, as gift ideas.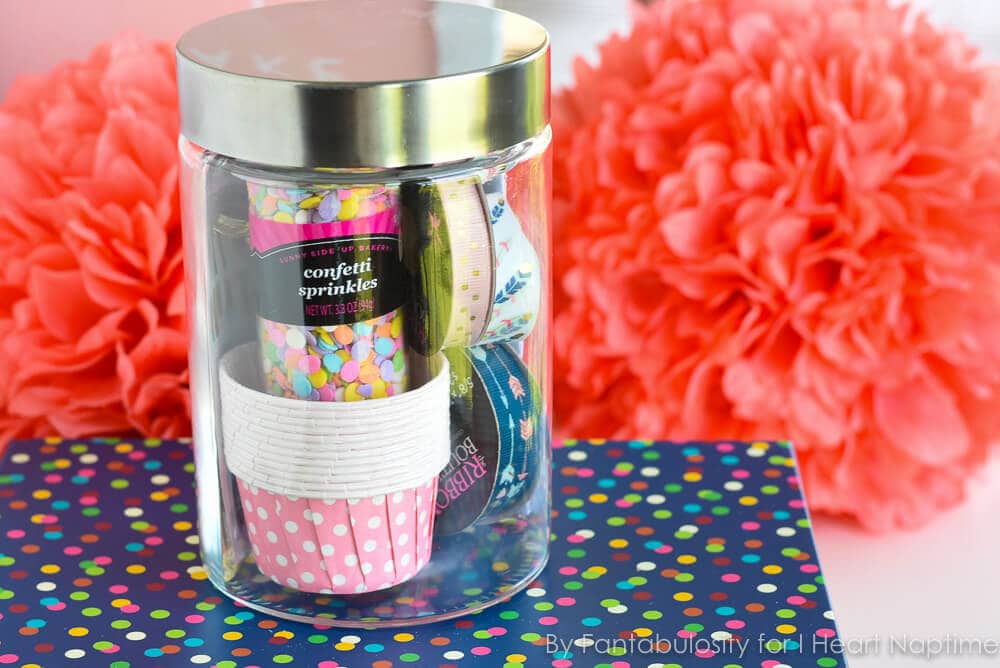 I'm a sucker for cute, pretty little things. So when it's time to give a gift for a birthday, just because, thank you, or whatever… a favorite things gift in a jar is definitely my go-to. For instance, last month when I attended the Inspired Retreat, I was rooming with two strangers. So for a nice gesture, I wanted to create a gift for each of them, full of my favorite things, for when we arrived. That way, they could get to know me a little better right off the bat, and they get to take home a super fun and pretty little gift.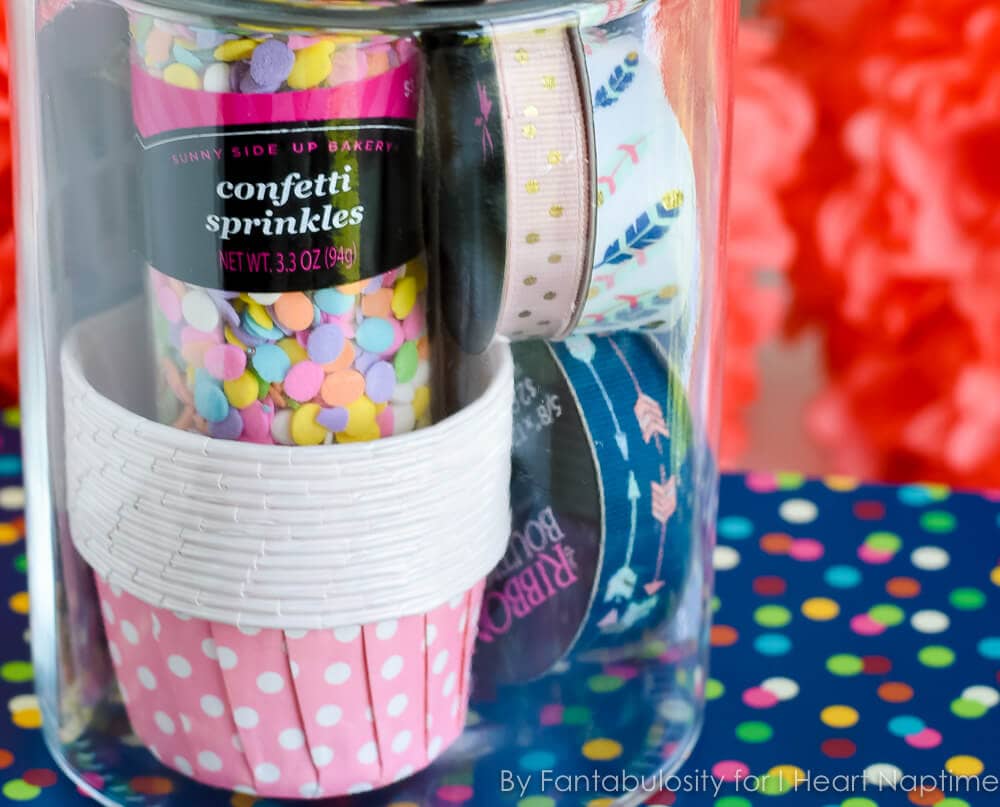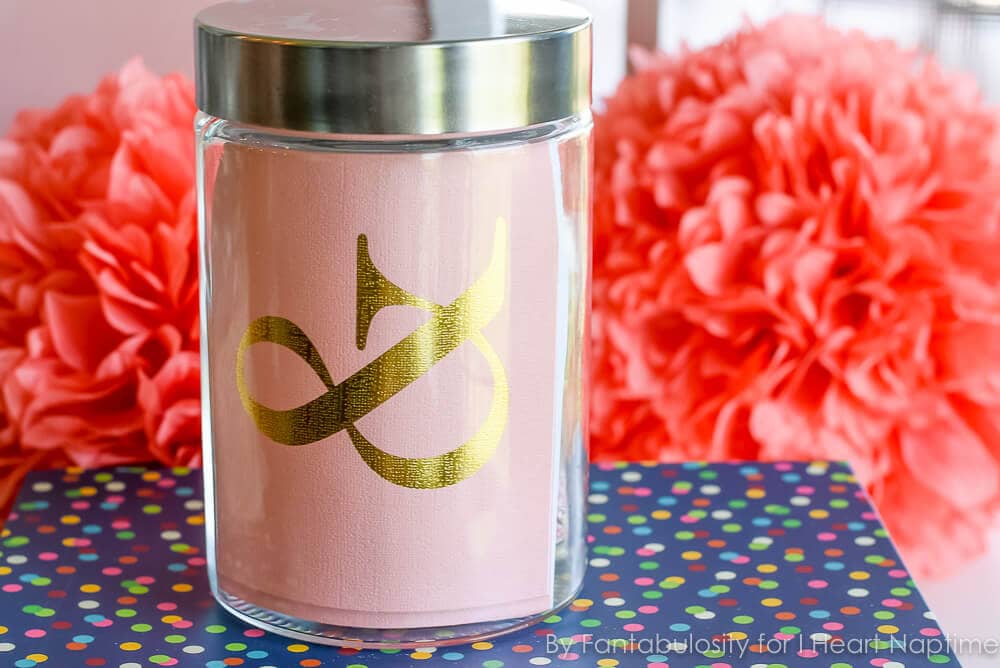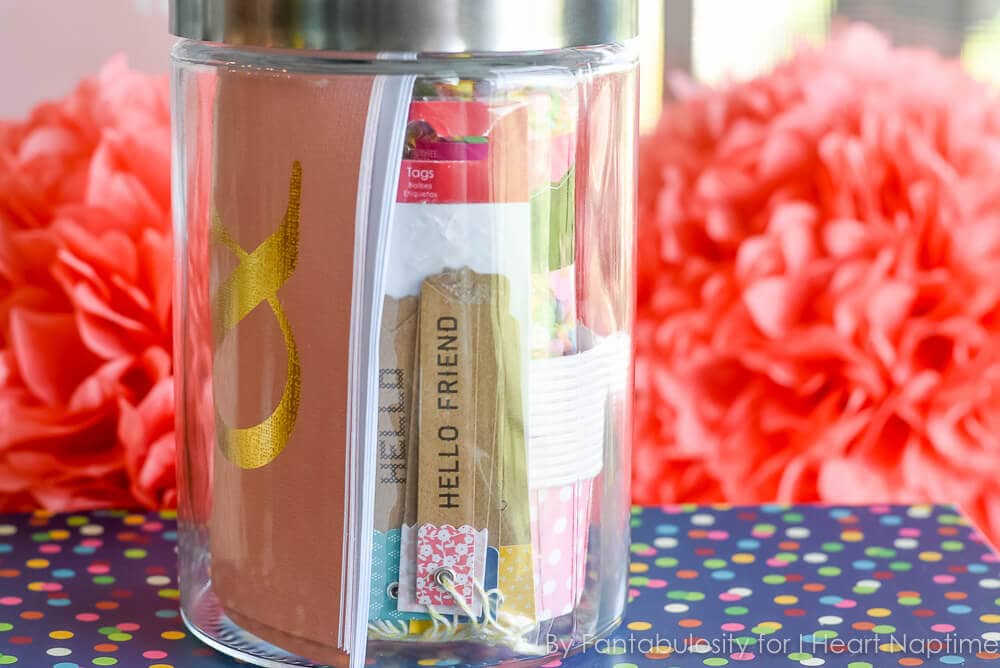 What's in my Jar?
Well some of my favorite things of course. 😉
• Washi Tape
• Pretty Ribbon
• Confetti Sprinkles
• Candy Cups
• Stationary
• Gift Tags
• Then the jar is a gift in itself too!
Fill the jar with some of your favorite things! Just like with my parties, it's so fun to introduce my friends to some of my favorite things, because sometimes, they quickly become some of their favorite things as well!
Remember: When you're shopping for the goodies for the Favorite Things gift in a jar, keep in mind that you may want to try and find items too, that your friends may not want to spend money on themselves! Those are always the best gifts! Not to mention, shopping for your favorite items, is ALWAYS fun. (Just try not to keep it all yourself.) 😉 
Have so much fun shopping for your friends, and going on a scavenger hunt for your favorite things!
To see more about this "Favorite Things," party that I speak of, here's a peek at the hand delivered "boxed," invitations that I handed out this year. See what's inside them on the blog, here!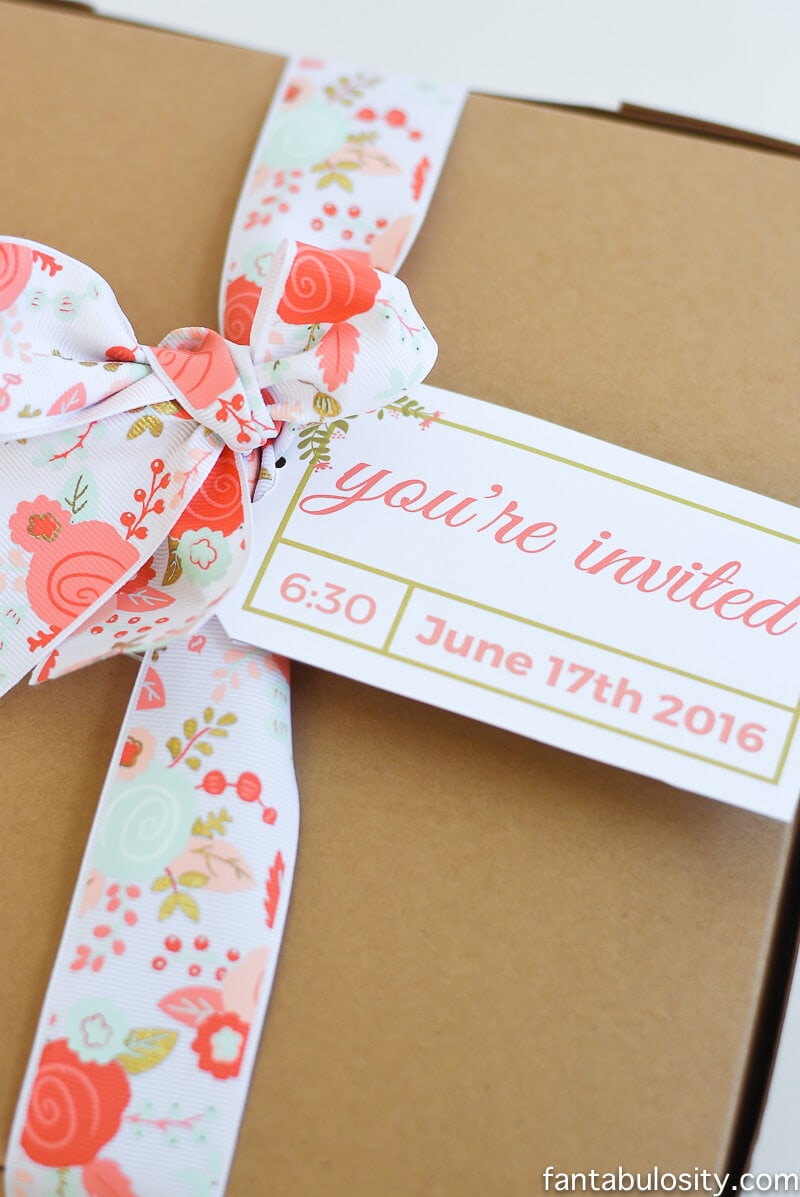 Thanks, Jessica!



If you love this handmade gift, you'll enjoy these too!