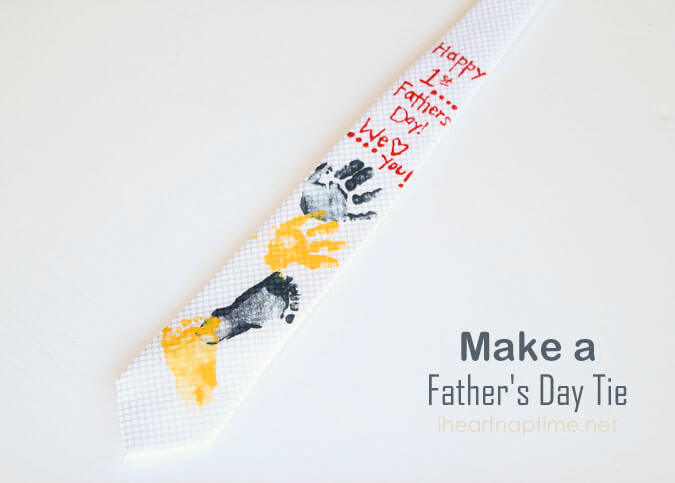 Last year for Fathers Day my little guy and I made a tie for his Dad. Although it was a little tricky to get a good hand print from a six month old, he absolutely loved it!
Supplies needed:
Fabric paint
White tie
Paper plate and napkins
Cute little feet 😉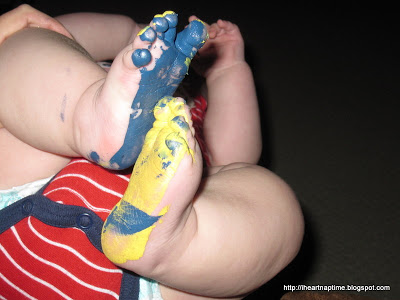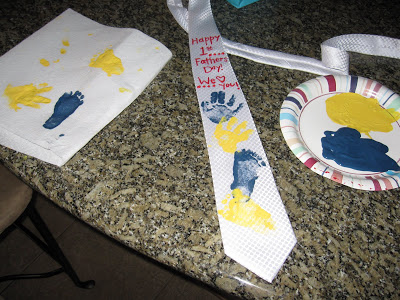 Instructions:
It was pretty simple to make. I found a white tie…any light color will do. First I bought some fabric paint in a few different colors. Then I dipped my little guys chubby hands and feet in the paint and dabbed them onto a paper towel. The next step was to stamp those babies on the tie. That's it! You can write a cute little note at the top if you'd like. Make sure to let it dry for 24 hours.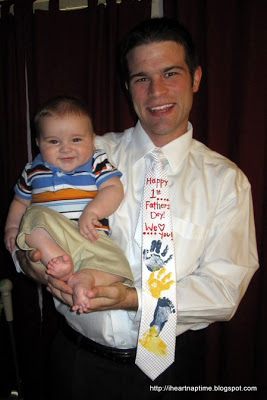 Here's
my two favorite boys
in the world!
Oh how I miss that chubby little boy, he grew way too fast this past year!
So if you need a last minute Fathers Day gift, try making him a tie! If you have a couple of kids you could stamp each of their hand prints one under the other.
BTW what you ladies planning on making for Fathers Day dinner…or more importantly dessert?