As a young girl, I remember watching my grandmother sew all the time. Plastic canvas creations, embroidered artwork… she even made the dress I wore to my first dance in middle school! The first time she taught me how to sew was on a small piece of plastic canvas that I stitched my name into, and I'll never forget those memories with her. While I'm sure I'll never be as talented with a needle and thread as she was, I've managed to create some fun things for my home with those skills she taught me, including today's Embroidered Canvas Art!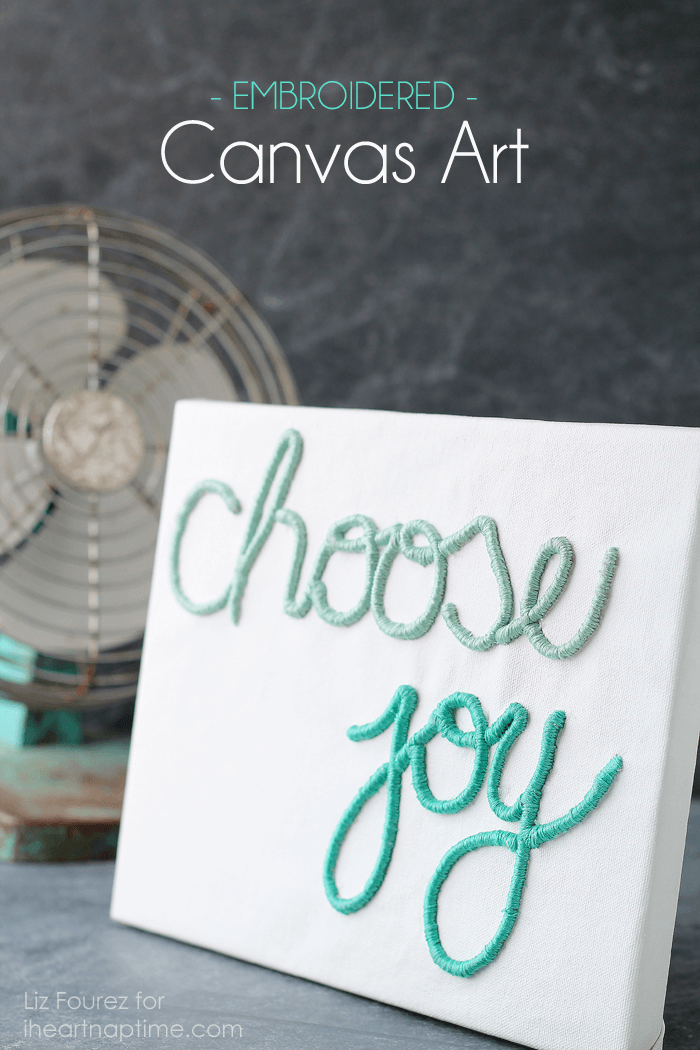 I wanted to come up with some possible artwork for an office makeover that's in the works, and the words "choose joy" seemed so fitting. It's such a simple sentiment that I try to remind myself of everyday. Ignore the bad, let go of the stress, and CHOOSE joy!
I found a way to create a raised, 3-dimensional look that jumps right off the canvas, and the bright colored embroidered letters really make a big statement! I think you're going to love this fun spin on word art!
Supplies:
blank canvas
pencil
rope or cord
hot glue gun and glue
embroidery floss
needle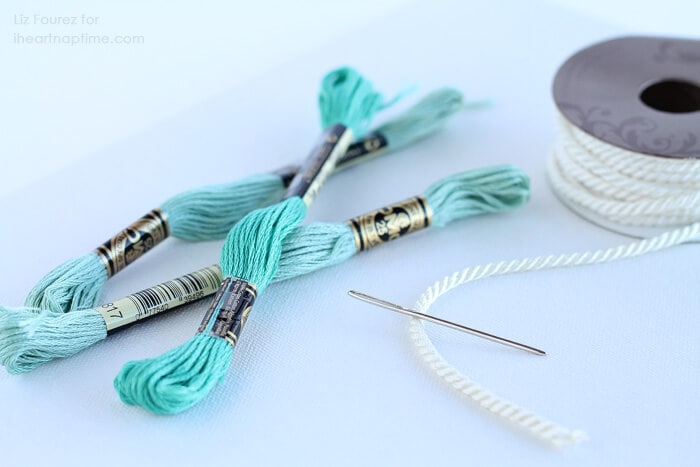 I found it easiest to do this project without the canvas frame in the way. To remove it, I just flipped the canvas over, removed the staples, and pulled out the frame.
I started by lightly drawing my letters onto the canvas with a pencil. Then I took my roll of rope trim and placed it over each letter, securing it to the canvas with hot glue as I went. Since I chose to use a cursive font, in each place where the lines crossed, I cut the trim and started a new section instead of doubling the thickness in those places.
Once I had all the letters covered, I started stitching over the trim with my embroidery floss, hiding the trim underneath the thread. This part does take some time and patience, so I would recommend choosing shorter words/phrases and stretching your sewing time out over a few days.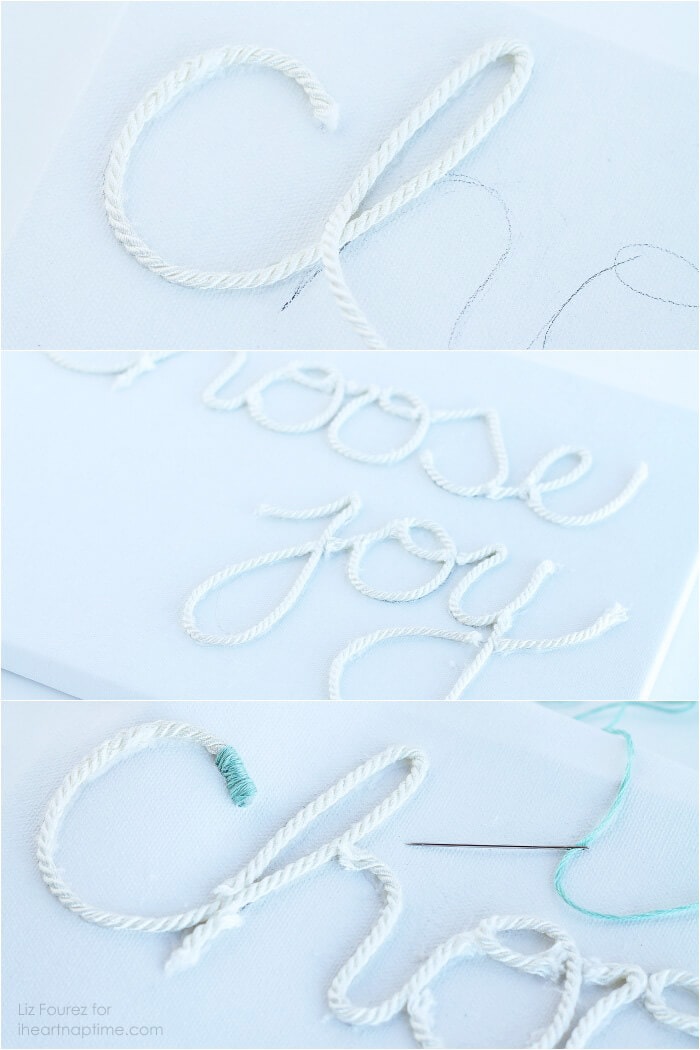 Even though this project does take a bit of time, the gorgeous dimension of the final product is something really special! See how the letters just jump right off the canvas?


I wasn't sure about this teal color at first, but wow, is it beautiful. The bright, bold letters and hand-sewn details make this artwork truly special!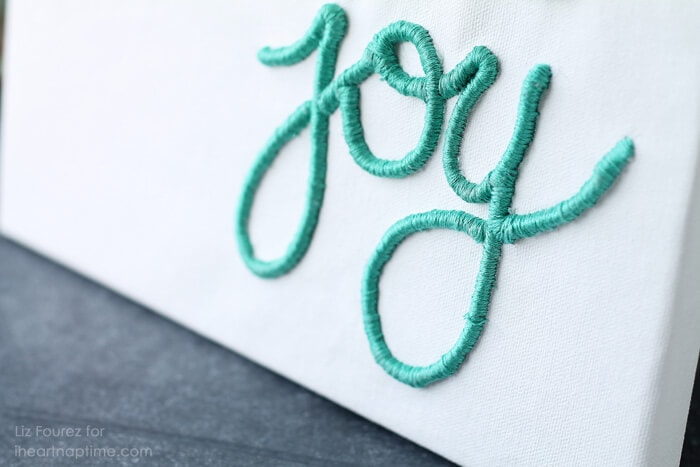 I hope you enjoyed this easy DIY artwork idea today! For more project inspiration, head on over to Love Grows Wild and browse our Project Gallery anytime! Have a beautiful day! xoxo Liz
If you're looking for more home/office decor projects, you'll love these: