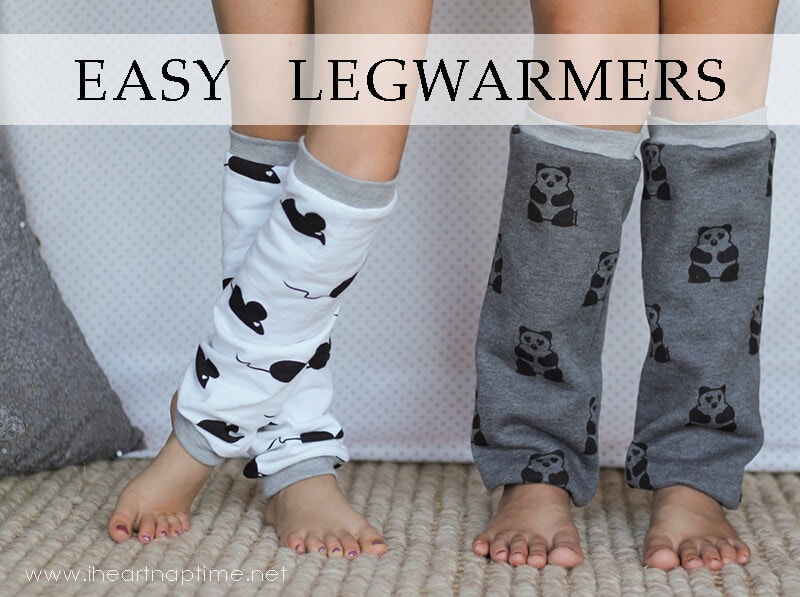 Hello again! It's Stef, from Girl. Inspired.  When cooler mornings and warm, sunny afternoons blend into Fall, I get really excited to start making soups and sewing cozy clothes. Today, I'm sharing a tutorial to make easy legwarmers for girls. Once you have your child's measurements, you can whip up a stack of these for her to wear to dance class or to school. They can be worn over tights or leggings or even over bare legs. Let's get started!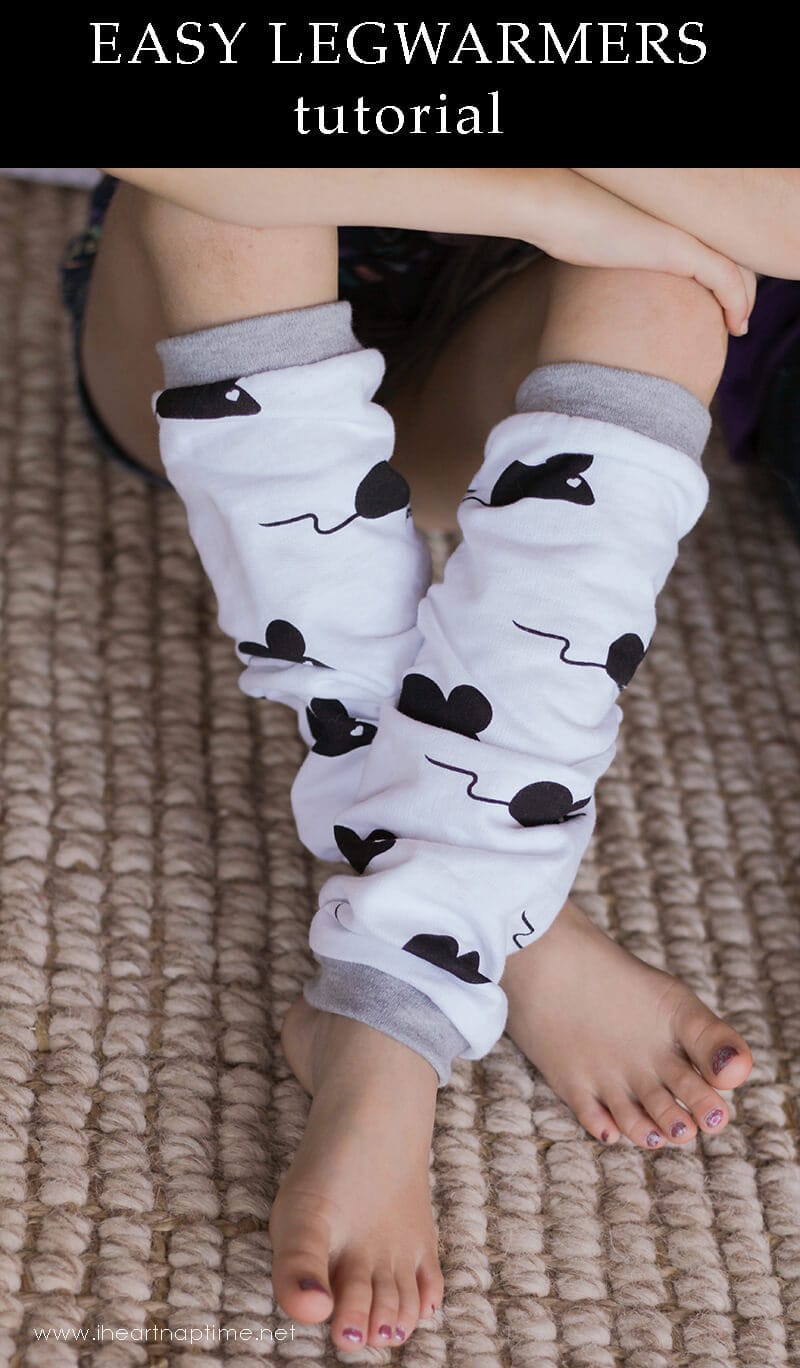 Easy Legwarmers
Supplies:
1/2 yard sweatshirt fleece, sweater knit, or other knit material
1/4 yard ribbed knit
Wash and dry fabric before beginning the project. You will also need to measure your child to determine the size of the legwarmers. Measure from your child's knee to her ankle. Measure around the calf at the widest part. Cut two rectangles from the main sweatshirt/knit material – each piece should be (knee-ankle measurement + 5″) tall and (calf circumference + 2″ wide). Cut four cuff pieces – each cuff piece should be 2.75-3″ tall and (calf circumference – 2″) wide. The stretch of the fabric should run parallel to the width.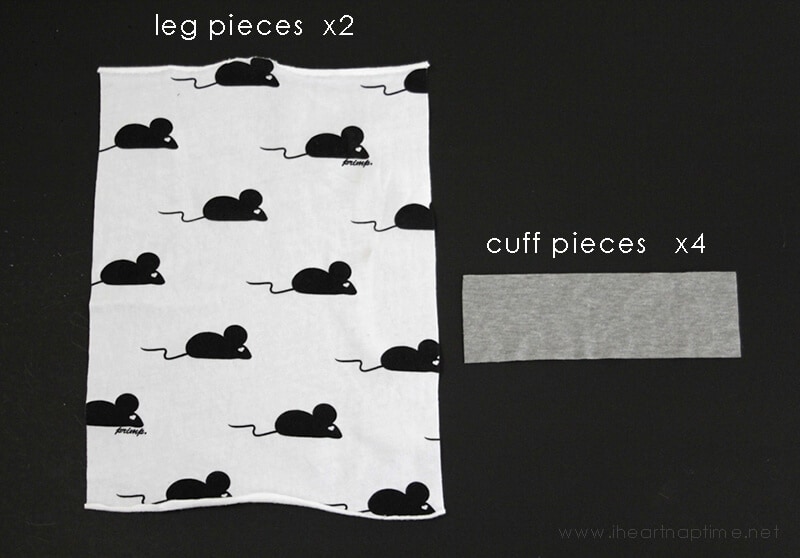 Fold the leg pieces in half, right sides together, along the length. Stitch or serge using 1/4″ seam. (Serging is quick and easy, but a regular machine can be used just as successfully).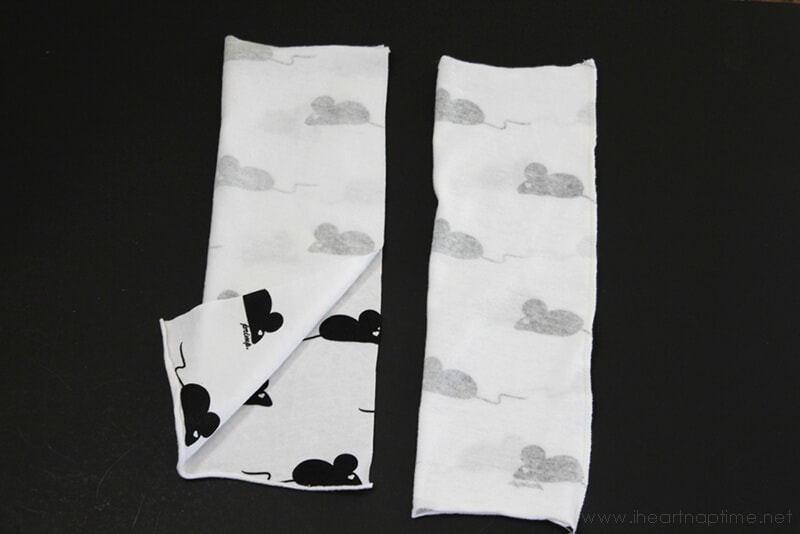 Prepare each cuff piece by joining the two short ends and sewing or serging together using a 1/4″ seam. Next, fold the bottom raw edge of the cuff up to meet the top raw edge. Press.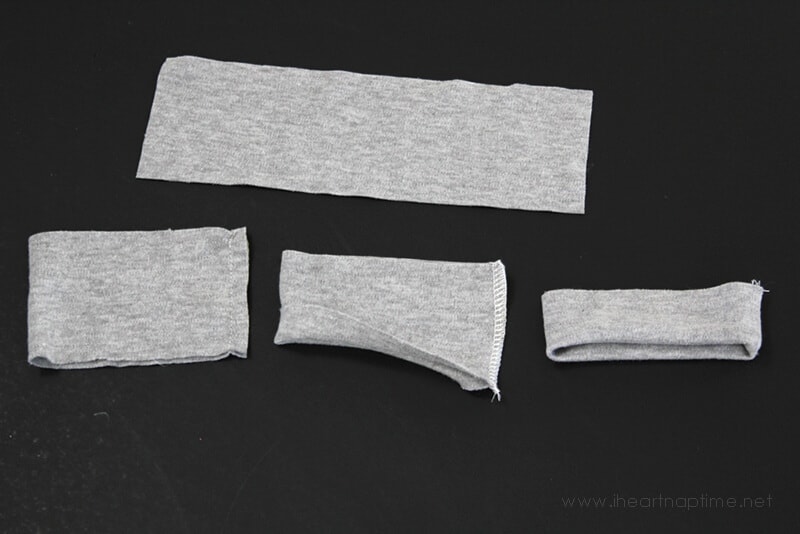 Match the seam of the cuff up to the seam of the leg piece and pin together, making sure that the cuff piece is touching the right side of the leg piece (if the leg piece is right side out, pin the cuff around the outside of the leg piece.)  Gently stretch the cuff piece and match the opposite end of the cuff to the opposite end of the leg piece – pin together.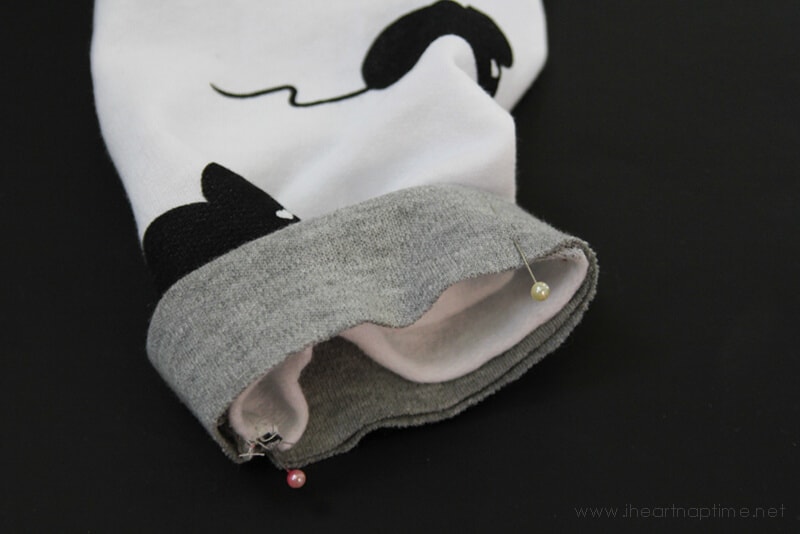 Using a zig-zag stitch on your sewing machine or using a serger, stitch the cuff piece to the leg piece. You will need to gently stretch the cuff as you are sewing so that it is the same width as the leg piece while you sew. A zigzag stitch is very important if you're using a regular sewing machine so that the cuff will still stretch when your child pulls the legwarmer on and off. Attach the second cuff to the other end of the leg piece, then repeat with the second set of materials.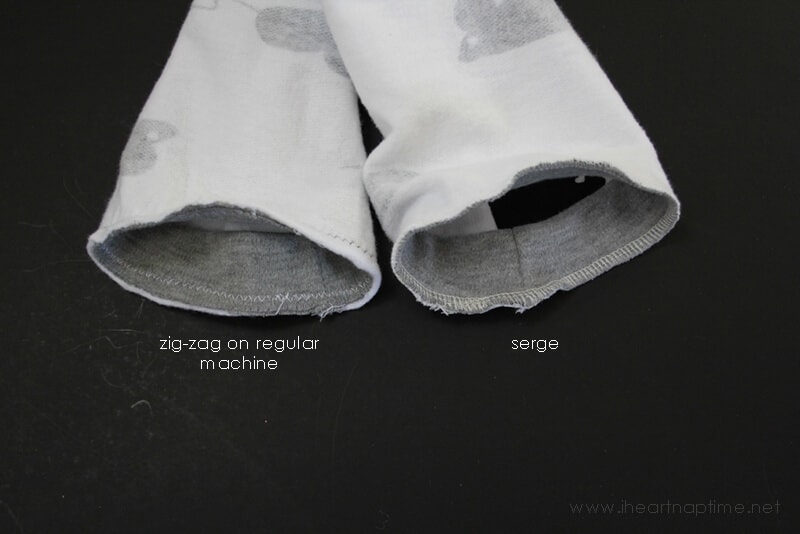 That's all there is to it! Aren't these legwarmers the cutest? I've provided general sizing instructions here, but you may need to adjust the sizing for the most comfortable fit for your child.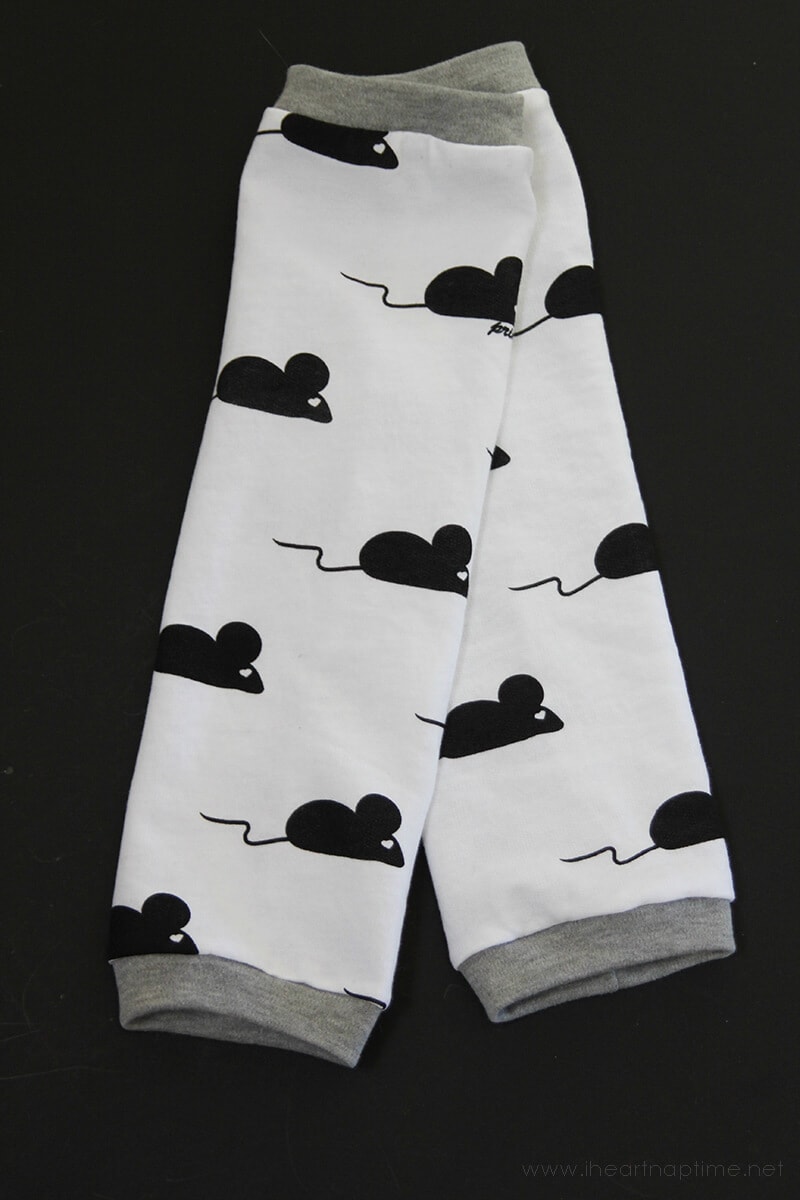 Okay! Have fun with this legwarmers tutorial – I made matching sets for my 8-year-old and her best friend and they are planning to coordinate outfits for school. I would love it if you'd stop by Girl. Inspired. to check out some of my other fall tutorials and recipes:  Two-Ingredient Pumpkin Donuts, No Sew Fabric Pumpkins, and some Fall Sewing Pattern Reviews!! Thanks so much for reading!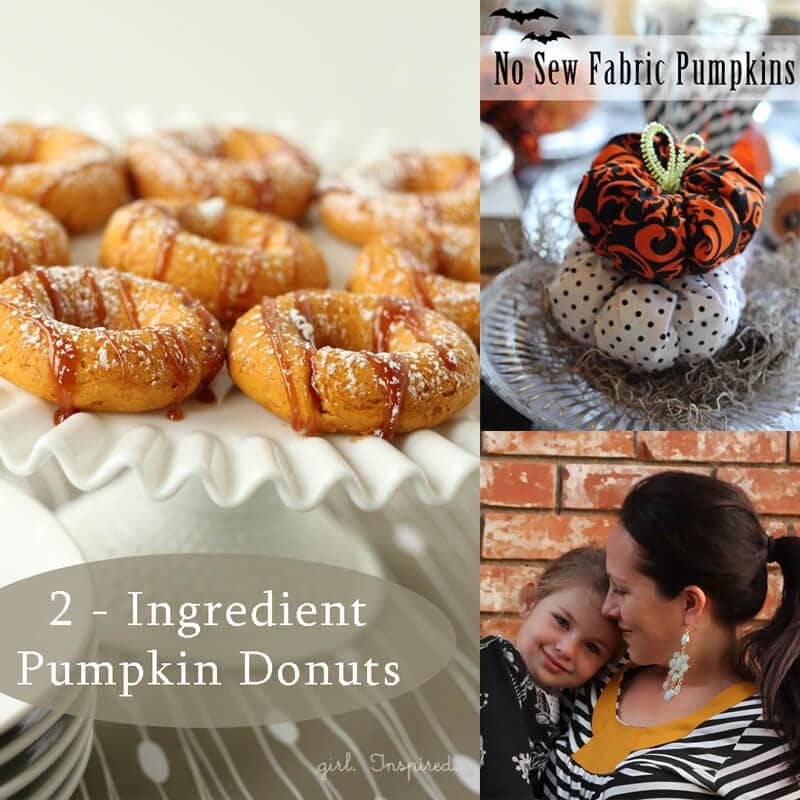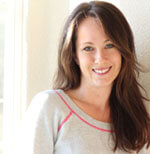 Stef blogs at Girl. Inspired. where she shares sewing projects and tutorials, her latest adventures in cake-decorating and sugar consumption, and any sort of crafty thing she can squeeze into her day. She loves throwing parties and decorating her home with a little vintage and a lot of homemade. Stef and her husband are raising three little girls on their "farm" in Northern California. She loves dance parties with her girls, laughing with her husband, hoarding fabric, photography, and of course, coffee! Stop by and say hi! Find Stef on Facebook, Pinterest, or Instagram for more inspiration!