By Heather Dalton of Chickabug for I Heart Nap Time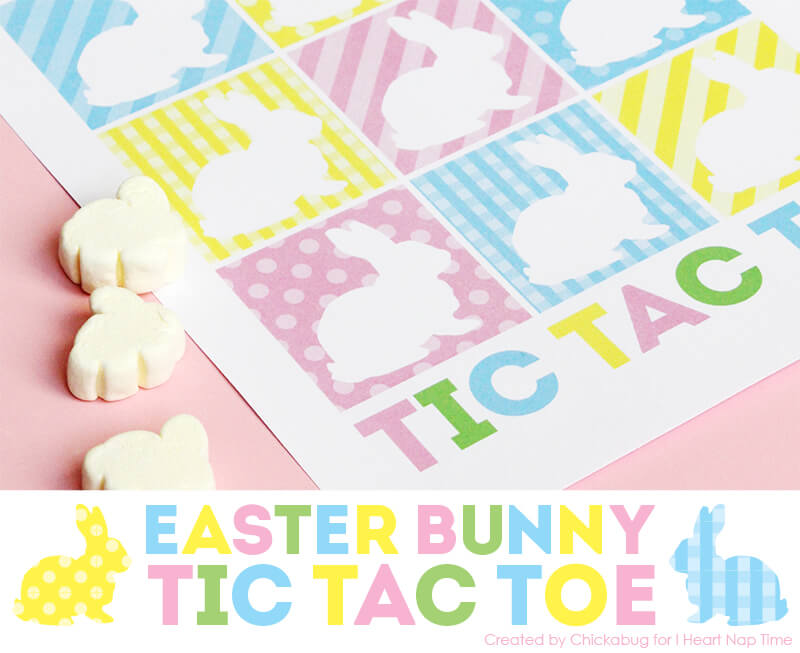 Happy spring!! I'm so excited spring is finally here – bring on the warm weather, flowers, pastel colors, and of course, Easter! Today I have a fun Easter bunny game for you to share with your kids. It's a super quick and easy printable Tic Tac Toe game that you can play with bunny marshmallows!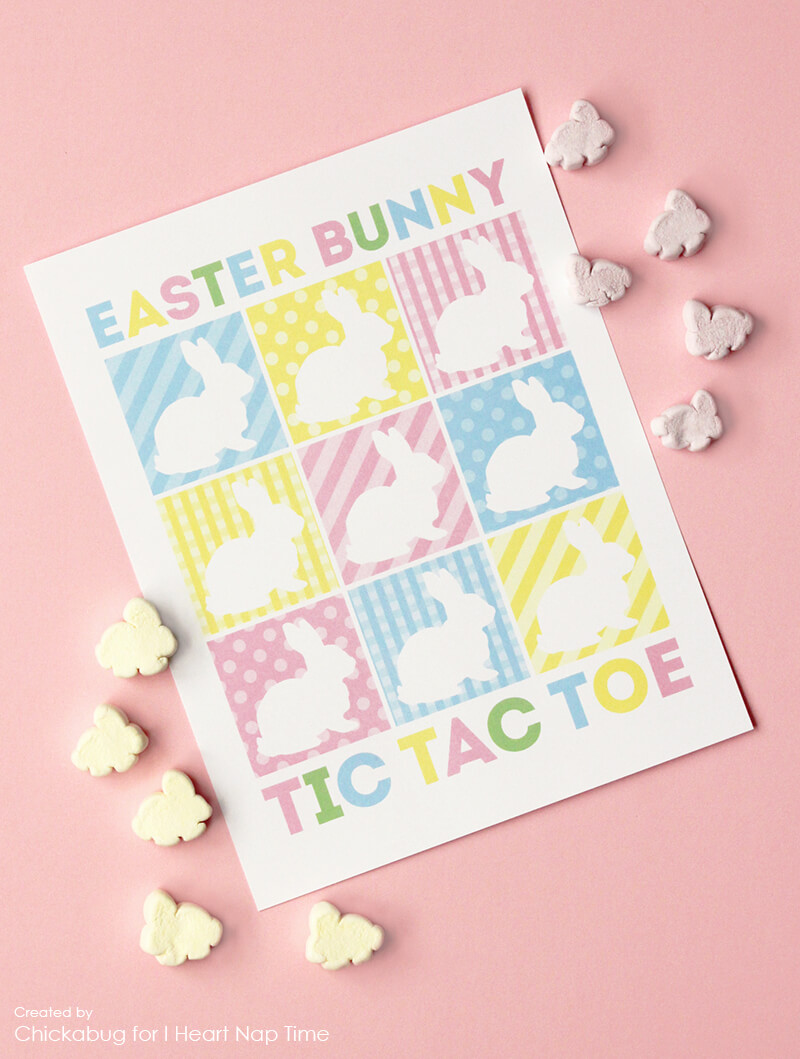 All you need to play is your printable Tic Tac Toe board (which you can download here) and a bag of Kraft Jet-Puffed Bunny Mallows. The bunny marshmallows come in four colors – yellow, green, pink, and purple – so you can pick your favorites.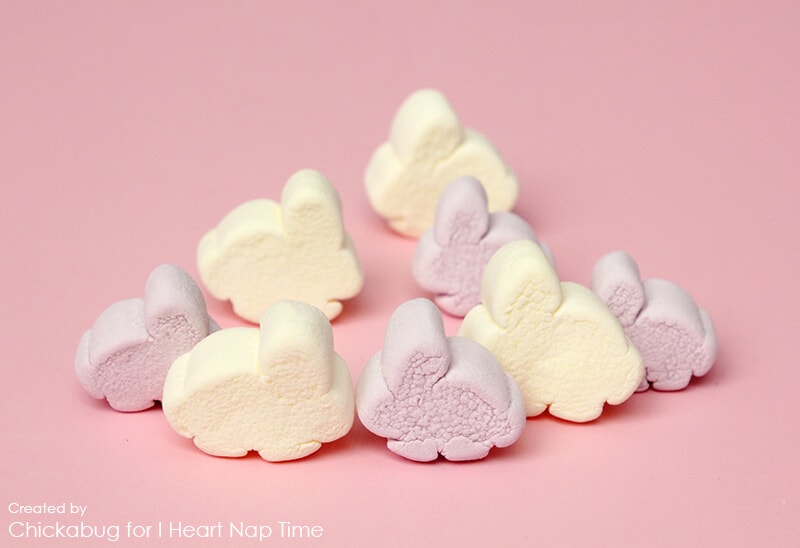 The next step, naturally, is to assemble your teams of bunnies in a cute formation. : )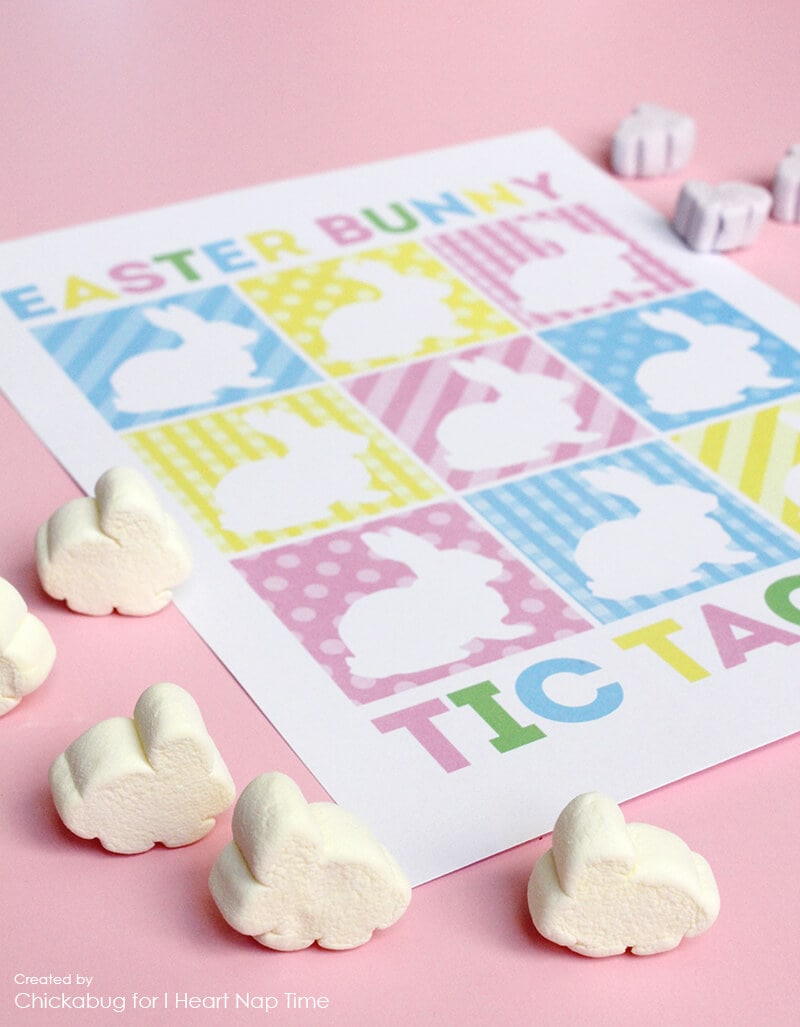 Print your Tic Tac Toe board onto a sheet of white card stock or just regular printer paper, and you're all ready to play.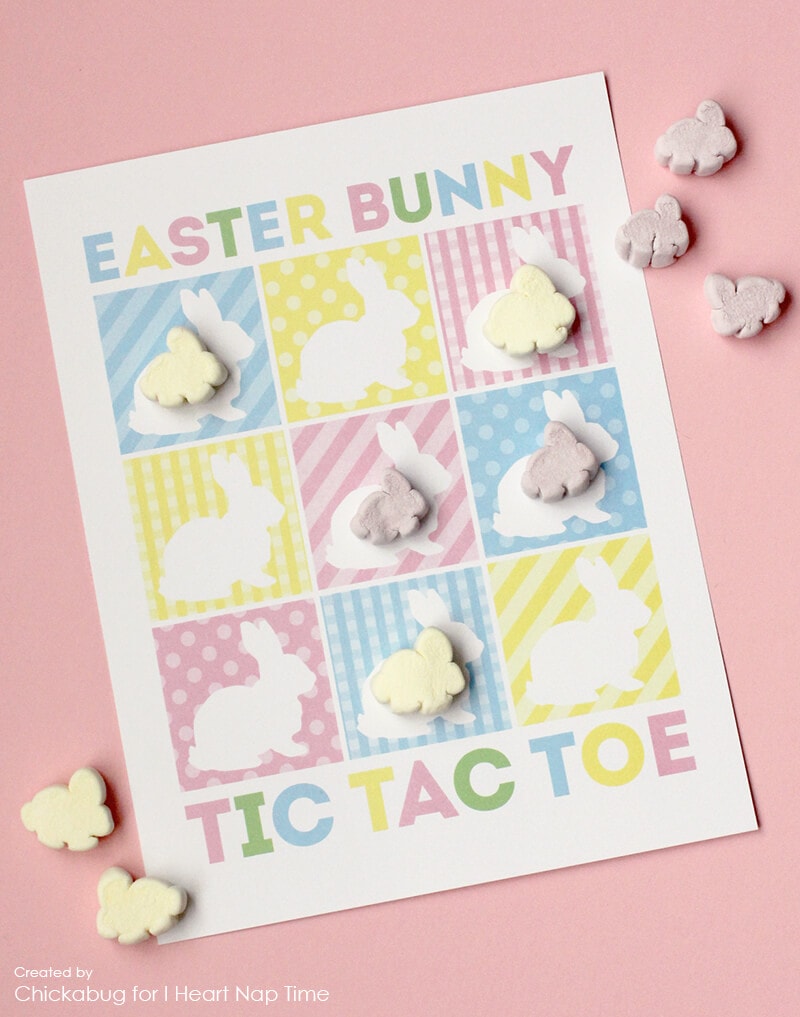 It only takes 10 marshmallows to play the game, so you'll have lots left over for snacking!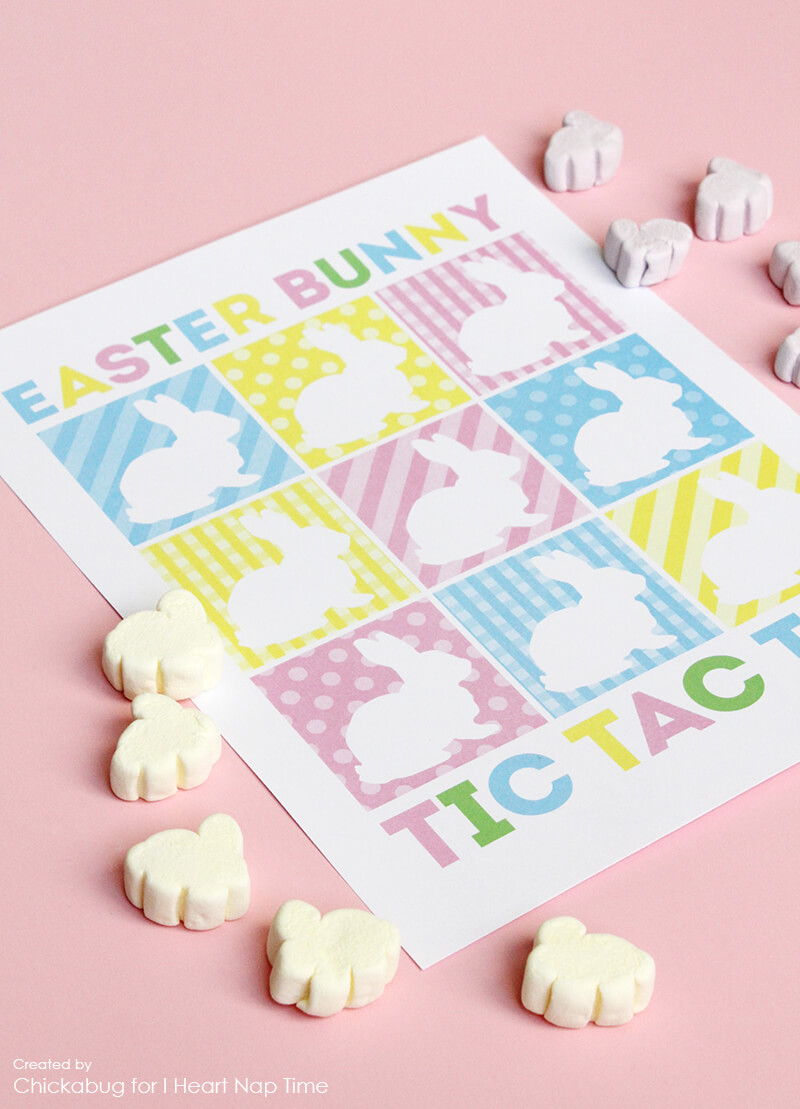 For lots more free printables and party ideas from Chickabug, visit my blog. For personalized paper goods and party printables, please come check out my shop. Happy spring, and happy Easter! : )
Check out some more Easter printables here:
Pretty Easter Party Printables