By Marie of Blooming Homestead for I Heart Nap Time.
Today I wanted to share these super cute DIY Wood Carrots, they are easy to make and you don't need a ton of tools or woodworking knowledge to get the job done. I know I sometimes get discouraged with certain projects knowing I don't have the tools or know how to make them happen, but with just some basic tools and supplies you can get these carrots done in about an hour!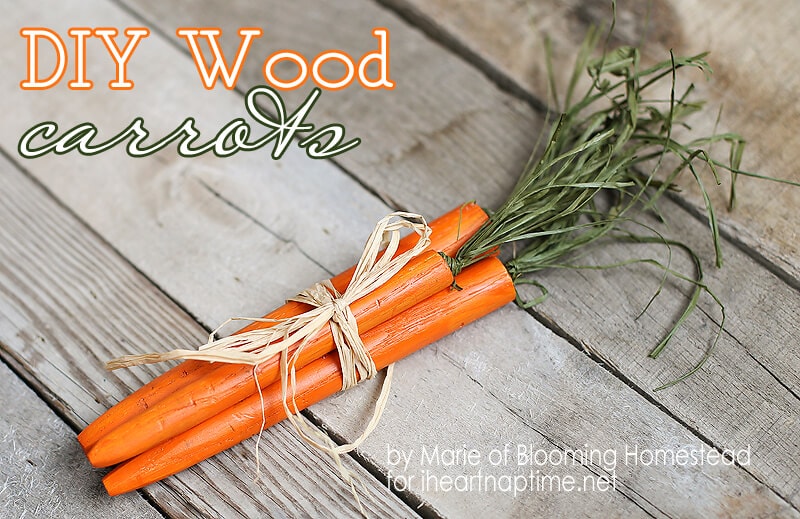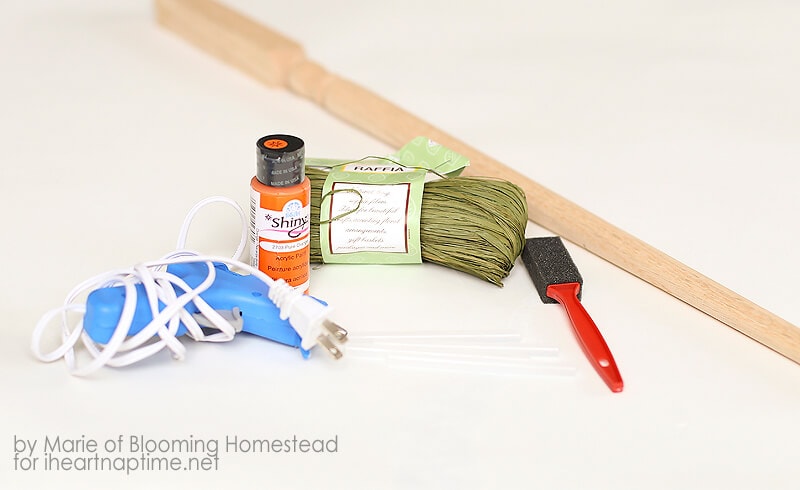 Supplies:
Wood baluster (tapered stair railing-I used 36″ unfinished oak)
Orange craft paint and brush
Green Raffia
Glue glun & glue sticks
Saw (I used a jigsaw)-not pictured- You can also have the hardware store cut it for you if you don't have a saw.
Screwdriver and hammer-not pictured
Electric Sander or Sandpaper-not pictured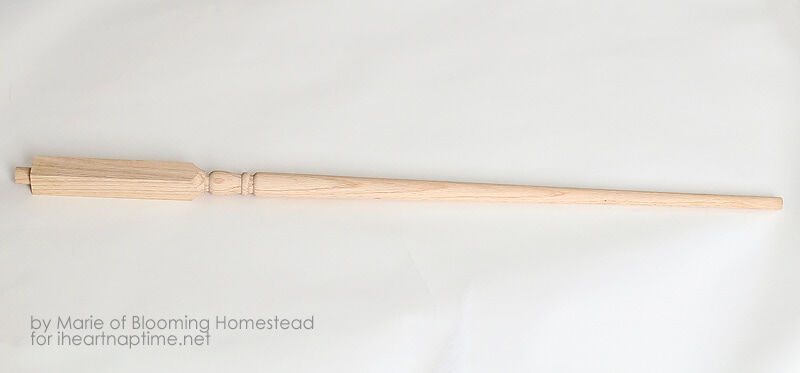 First off, you'll want to cut your baluster into sections. I used only the tapered part and cut it into 3 three sections. You can cut the carrots into however large or small you want. Mine were roughly between 6-8″ long for each carrot so I was able to get 3.(I discarded the top un-tapered part). Next off, you'll want to sand down the smaller ends of your carrots for a rounded look. I used an electric sander which makes things go a lot quicker. Here is what your cut sections will resemble before sanding (left) and after (right).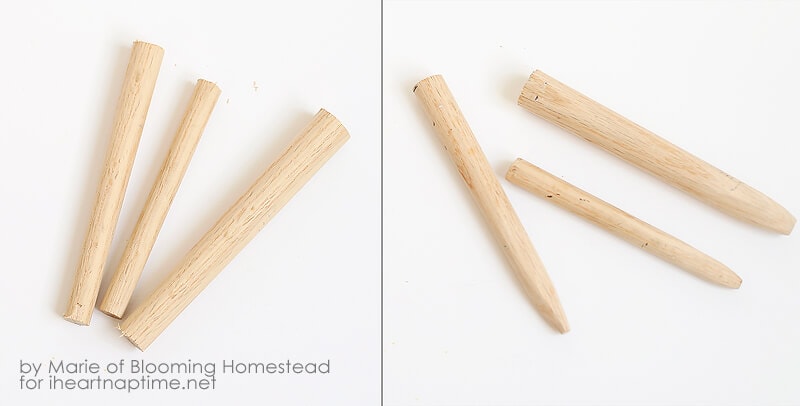 Next, I used my screwdriver and hammer to hammer down lines into the carrot in a random, haphazard fashion. This just adds some dimension and a realistic touch to the carrots, and is completely optional of course.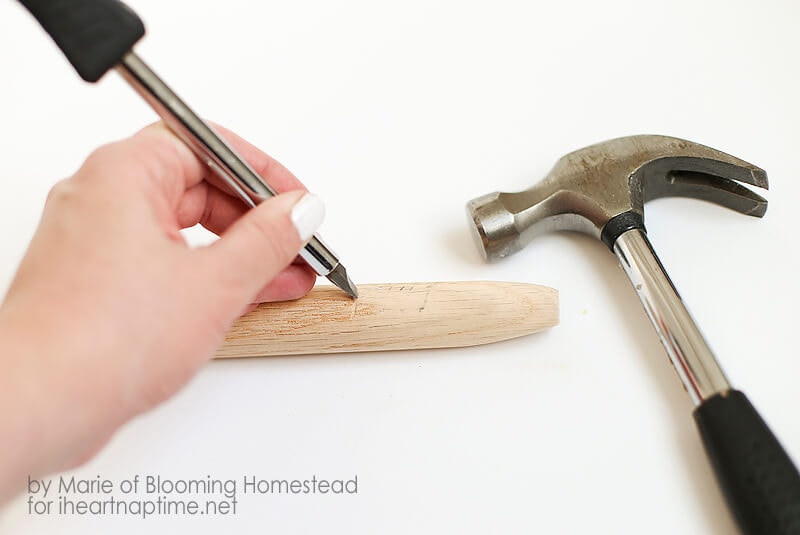 Now its time to paint, I just used a standard orange craft paint and only used 1 coat because I liked the look of the wood grain showing through.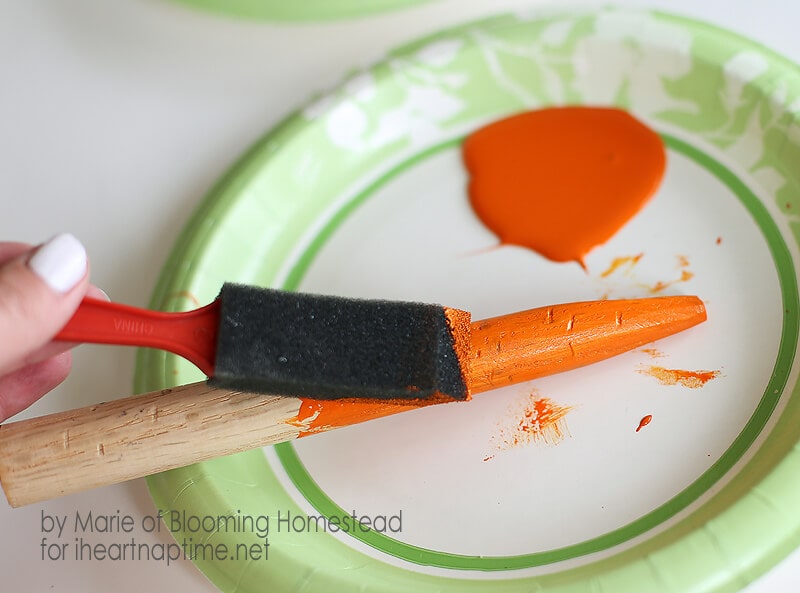 While your carrots are drying, you can make the raffia stems you'll glue onto the ends of the carrots. Just take a few strands of raffia, fold in half, now tie a knot in the very end. You'll glue this knotted end onto the carrot. Trim down the excess hanging after the knot to make it adhere better to the carrot.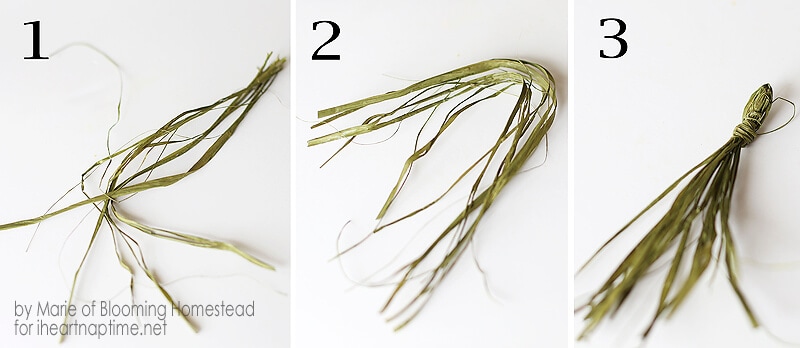 When the carrots are dry, you can glue on the stems. I used my screwdriver (and a random screw) to make a slight hole end the end of my carrot. This is optional, but it helps have a pocket for the hot glue so it makes the stem look cleaner. 🙂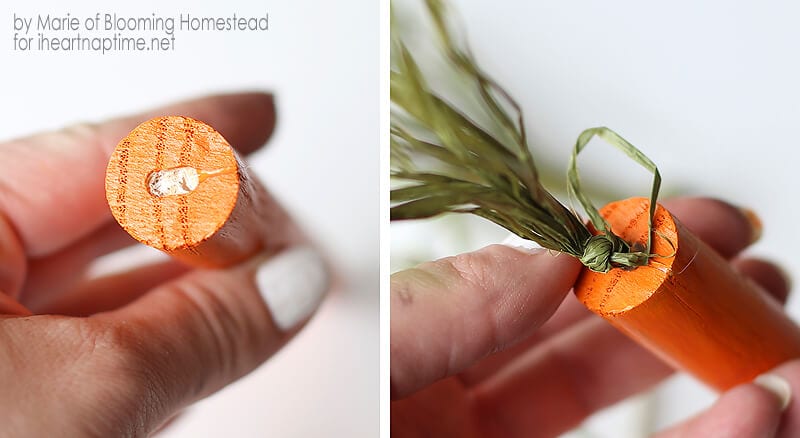 And that's it! Super cute DIY Wood Carrots that make the perfect addition to any Spring/Easter decor. I would love for you to check out my latest projects going on at Blooming Homestead.