Diy Rice Bag with Heart Appliqué
DIY Rice Bag with Heart Appliqué by Made to be a Momma for I Heart Naptime.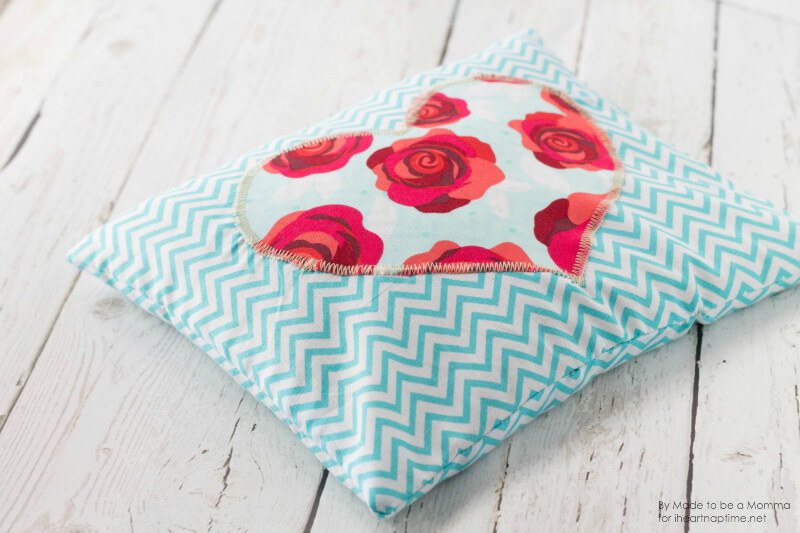 Hi friends! It's Katie from Made to be a Momma here again today to share with you another simple sewing tutorial. If you haven't had the chance, make sure you check out the fun Makeup Brush Roll I shared last month. It's perfect for traveling!
I don't know about you but here in Northeastern Pennsylvania it has been cold, snowy, and oh yeah….COLD! With all the cold weather comes nasty colds and sicknesses. I currently am suffering with a fever and cold myself and this rice bag has helped so much with the chills that normally come along with fevers. All you need to do is pop it in the microwave for 1-2 minutes and hold it close!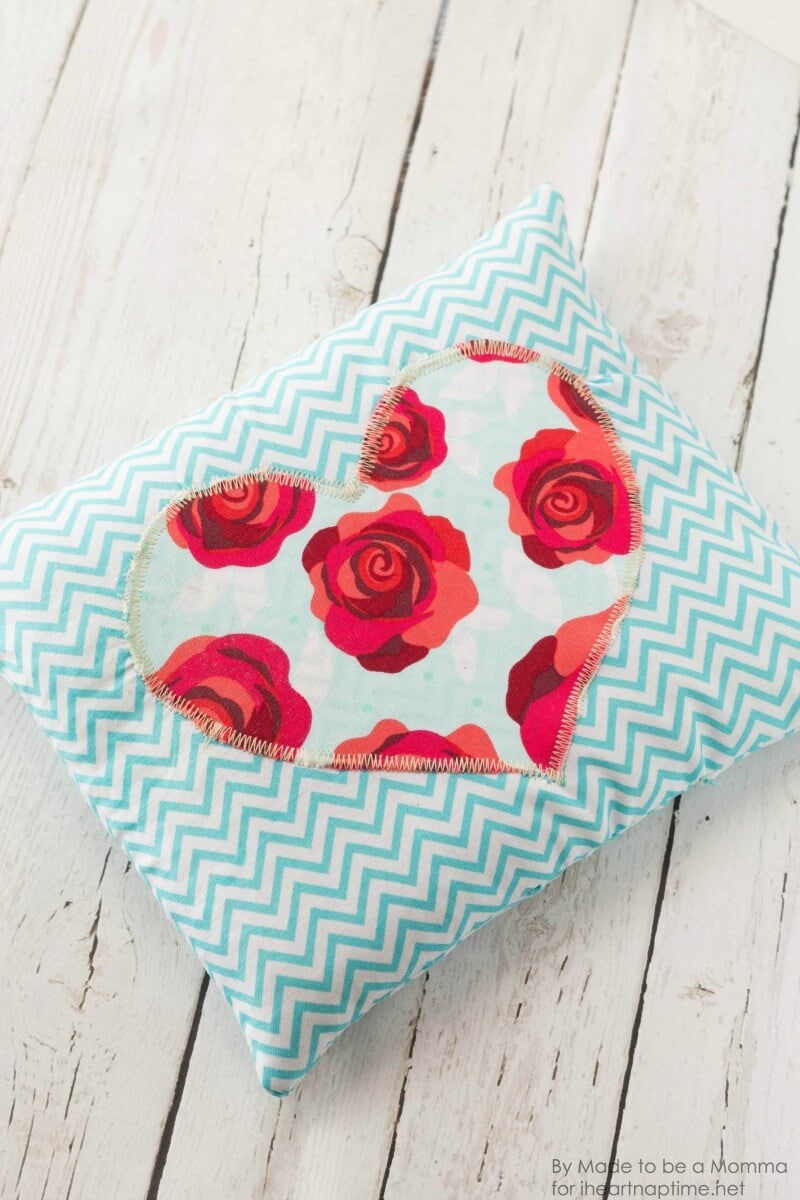 I currently live in a house with my husband and our two little boys, so any chance I have to make something pretty and girly I get so excited! 🙂  Don't you just love that rose fabric?! I made this rice bag a little large in size but honestly you can cut it out in any shape or size you want! Sometimes I like to make a long rectangle to go around my neck. You can also make little hand warmers following the same steps.
Cut out your desired shape and size out of two piece of fabric. You can even cut two different pieces of fabric to have a contrasting back if you want.
Fold a piece of fabric in half and cut out the shape of half of a heart. Once you open the piece of fabric you should have a perfect heart that actually matches on both sides. 🙂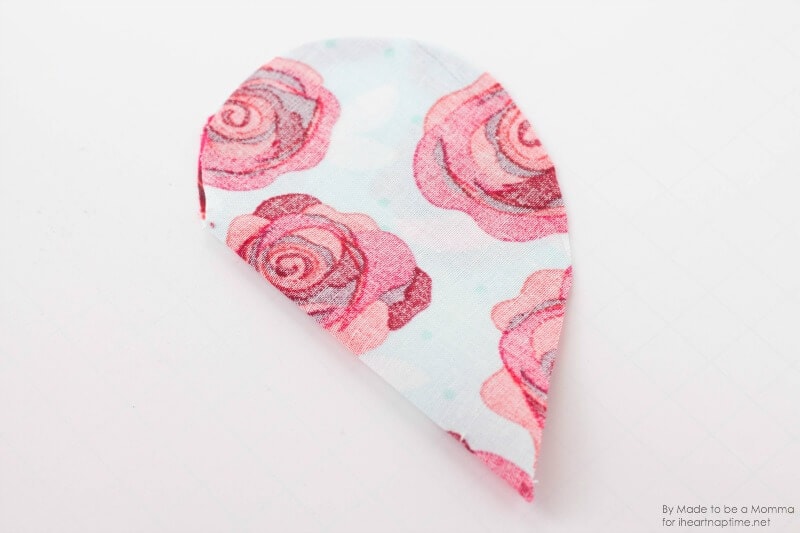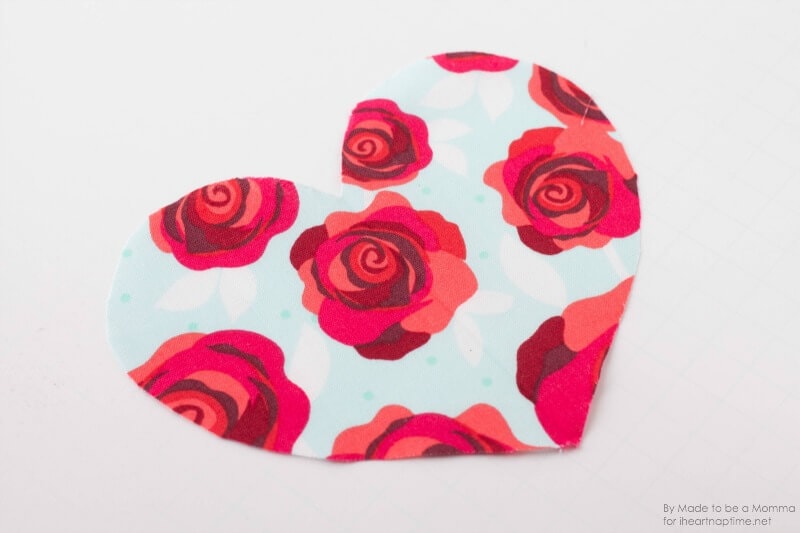 Lay your heart piece of fabric in the middle of one of your main pieces. Sew around the edges with a zig zag stitch, but a straight stitch could work too.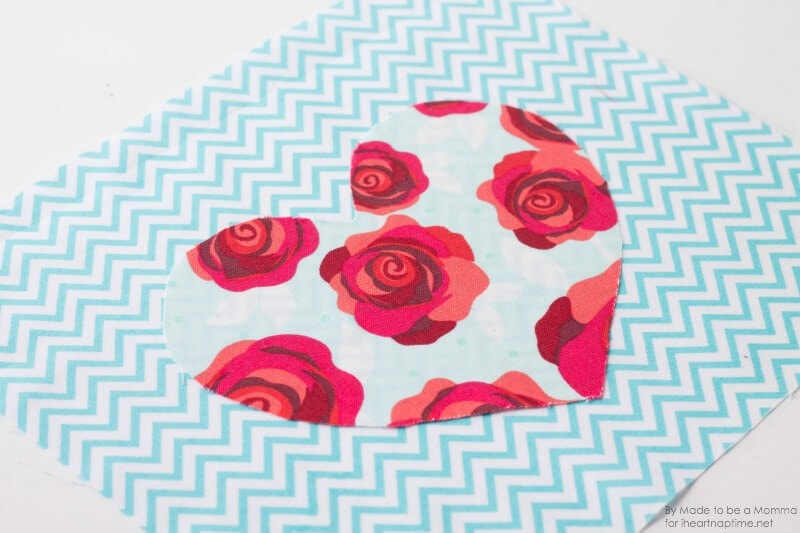 Lay your last piece of fabric on top of the piece of fabric with the heart sewn on. Make sure the pretty sides are touching. Sew around all 4 edges being sure to leave a 3 inch hold for turning. Clip the corners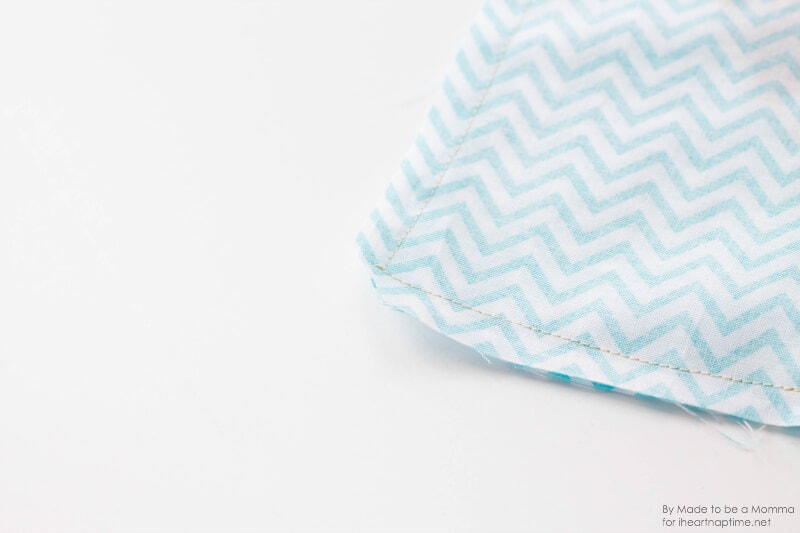 Turn your bag right side out, fill with long grain rice (not the minute kind) and sew or hand stitch opening closed.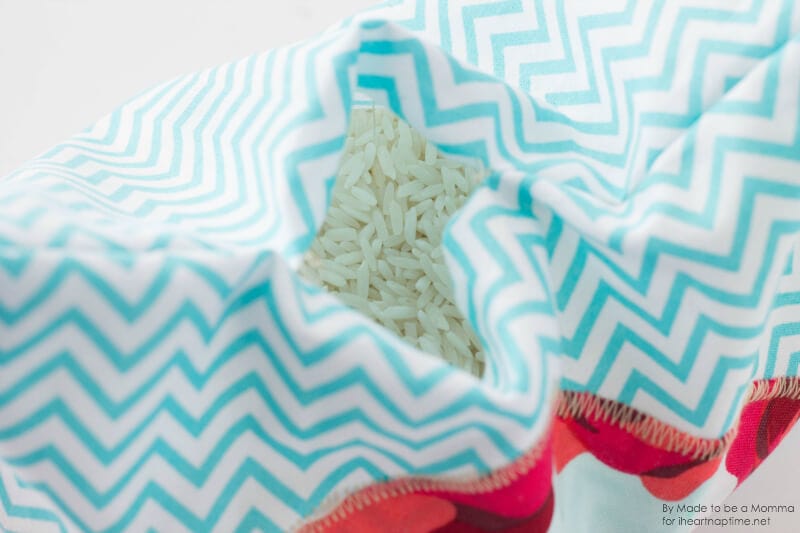 I just love how this rice bag turned out! It's colorful and cheerful. This would also make a fun valentines gift idea for teachers!