by Liz Fourez for I Heart Nap Time
Hi again, friends! Are you excited for fall to arrive? I've been seeing pumpkins and fall flowers everywhere I look lately, and it definitely has me ready to start my fall decorating! I created this simple DIY Fall Chalkboard Sign using a wood round I found at the craft store, and I love the rustic vibe it adds to my home. It was super simple to make and can be used to decorate all year long! Just change out your chalk art for each new season!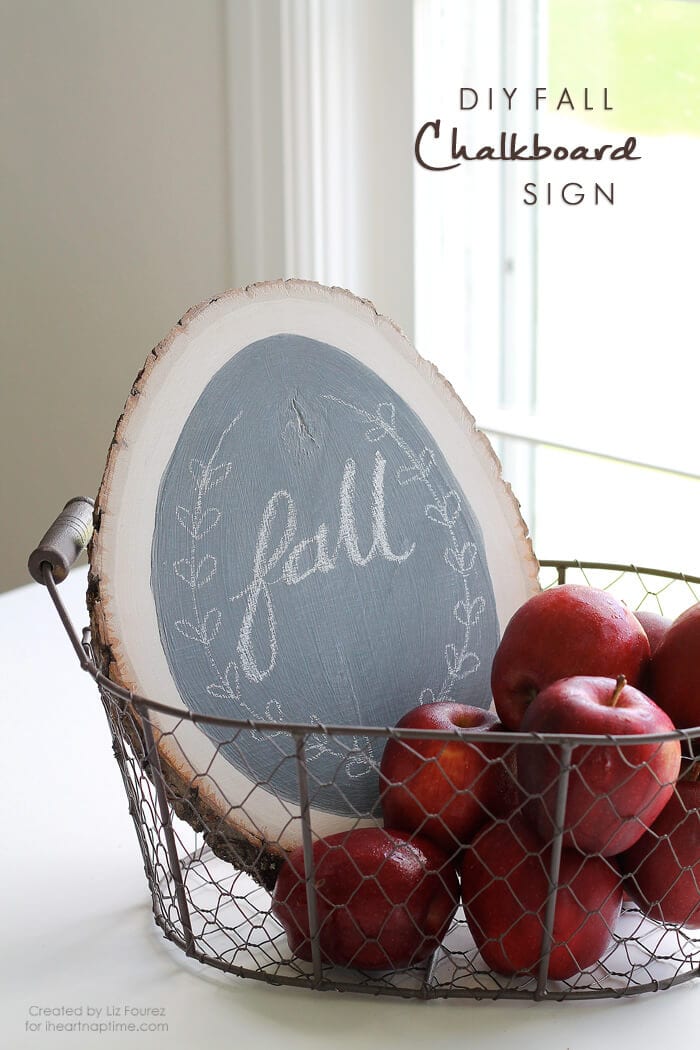 Supplies:
wood round (found in the wood section at most craft stores)
chalkboard paint (I used Rust-Oleum Brush-On Chalkboard Paint)
foam brush or roller
chalk
Step 1: Paint one side of the wood with chalkboard paint. I painted two layers, letting them dry about 4 hours in between coats. Be sure to check the label for specific manufacturer's instructions.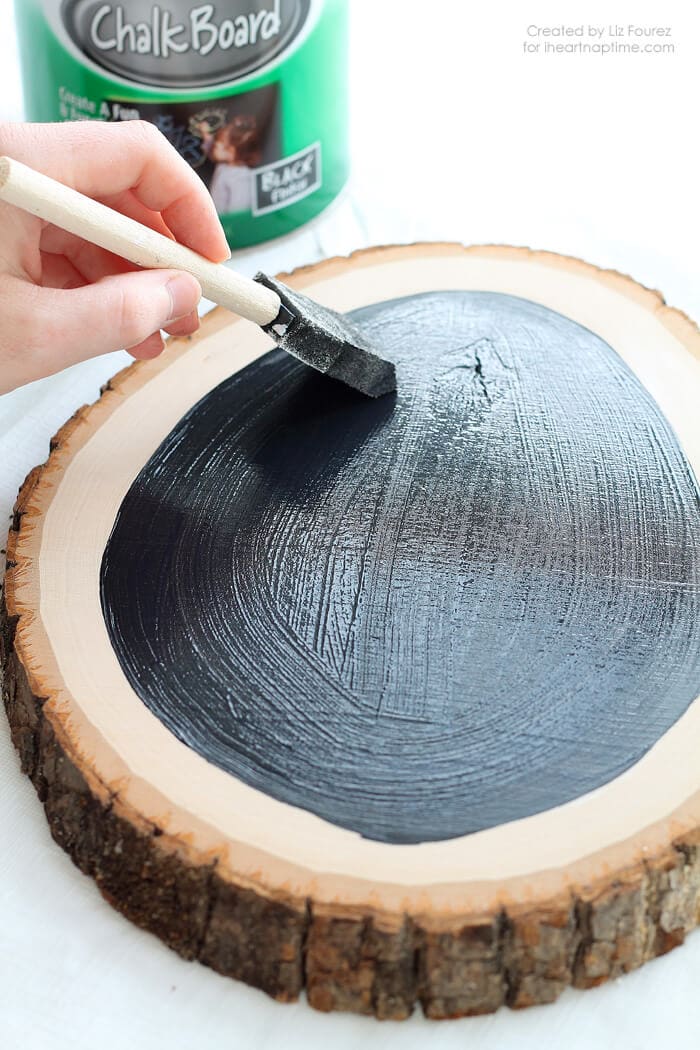 Step 2: Wait 3 days for the last coat of paint to fully cure before using the chalkboard. Then prepare the chalkboard by "seasoning" it… just rub the long side of a piece of chalk all over the painted area until the entire surface is covered. Then use a clean cloth or paper towel to wipe away all the excess chalk dust, and you're ready to write or draw on the sign!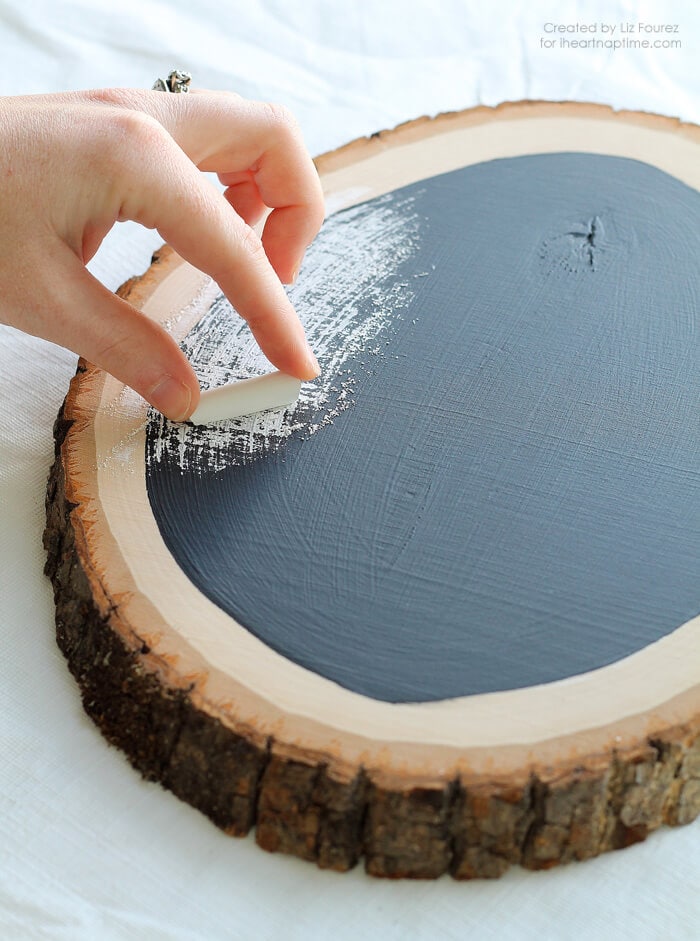 You can display your new chalkboard on a table or bookshelf, or you could also add a hanger to the back and hang in on the wall. This would be a gorgeous addition to a gallery wall!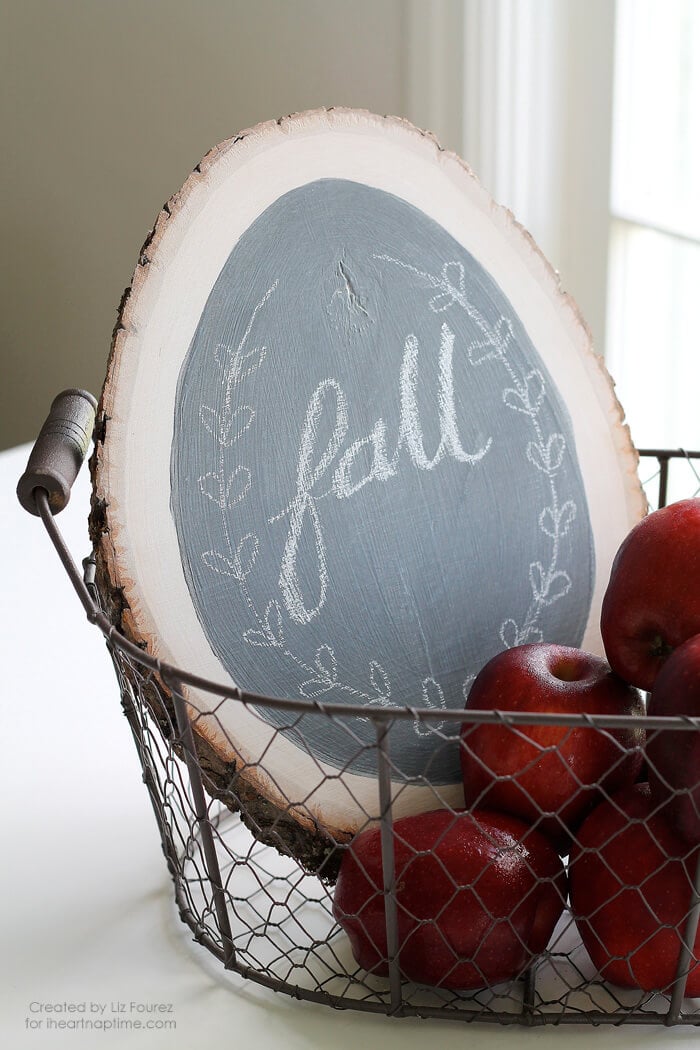 Right now I have my chalkboard sign sitting in a basket with some apples for a simple, rustic centerpiece, but who knows where you might find it next season! I hope you enjoyed today's simple, little project, and I hope you have fun decorating for fall!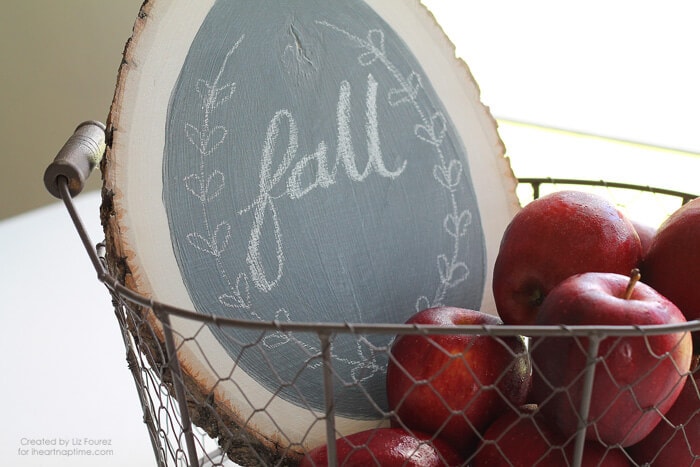 Be sure to stop by Love Grows Wild to see what other projects I've been working on lately: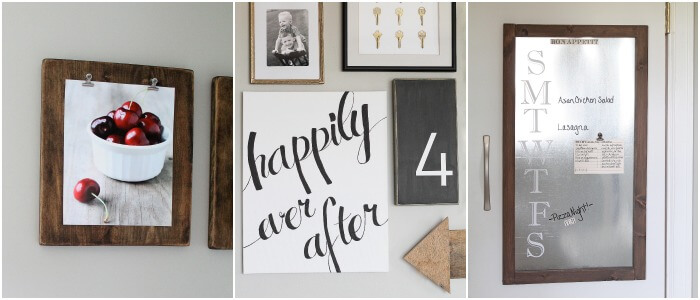 DIY Photo Clipboards // DIY Canvas Script Art // Galvanized Metal Menu Board