DIY clipboard & glitter clips
Today I have a fun and simple tutorial to share. These DIY clipboards and glitter clips would make the perfect holiday gift.
I wanted a place to hang all my cute printables I find and thought this would be the perfect solution. Now that I've made one, I can't wait to make a whole collage! These clipboards were really simple to make and would be fun a craft to make with some girl friends. You know I love a good craft night. 😉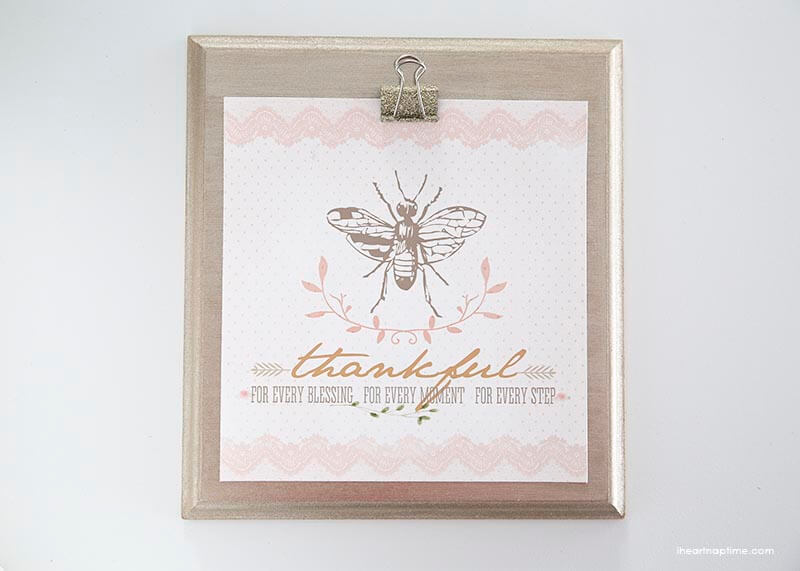 Supplies needed:
12×10 wooden board -finished or unfinished edge
paint (color of choice)
paint brush
binder clip
decoupage
glitter (color of choice)
e-6000 glue
Instructions:
The first thing you're going to do is paint your board. Give it two coats of paint and then set it aside to fully dry.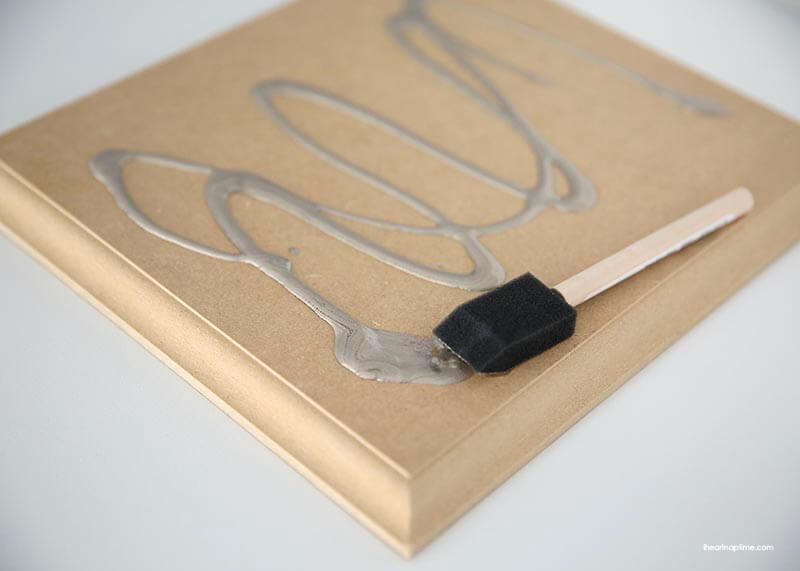 Next you're going to tape off the metal part on your binder clip and then paint on the decoupage to the front side. Then you'll dump some glitter on top (it's smart to do this on a paper plate) and then allow to dry. Shake off any excess glitter.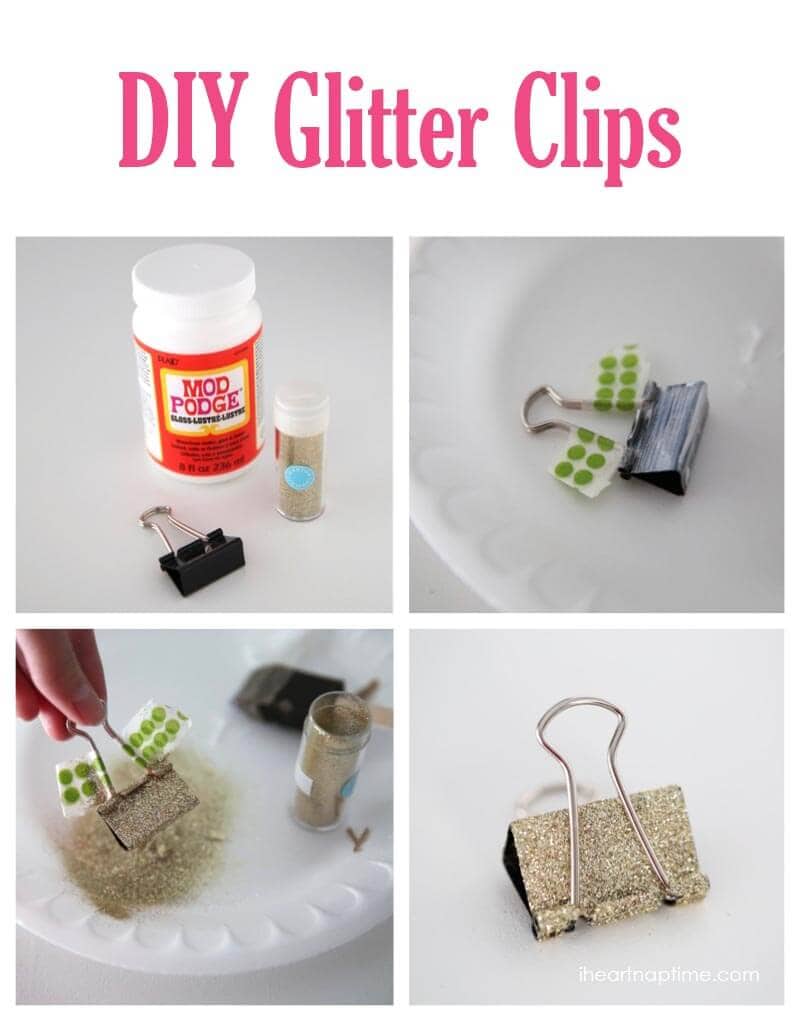 Once the board and clip are dry, you can attach your clip to the board with your E-6000 glue. Hot glue would work as well, just may not be as strong.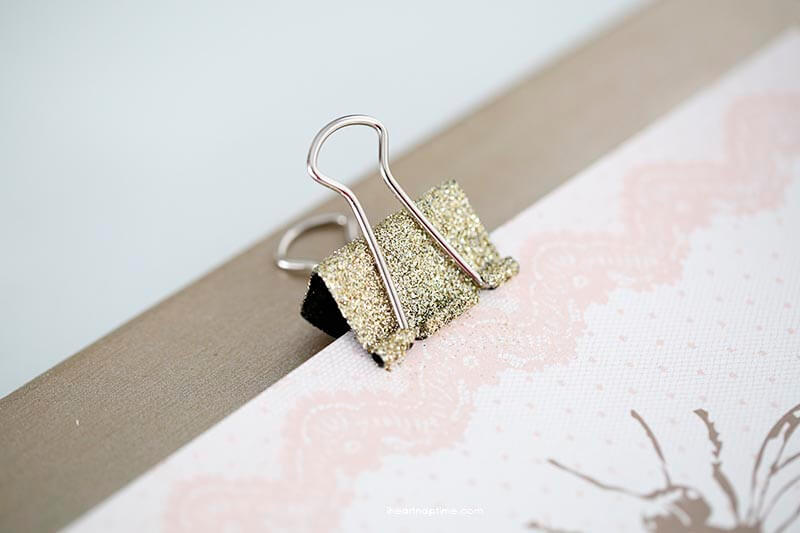 Now clip up your favorite pictures and quotes. I found this cute printable on The 36th Avenue. She offered it in our Thanksgiving printable blog hop. Love it so much!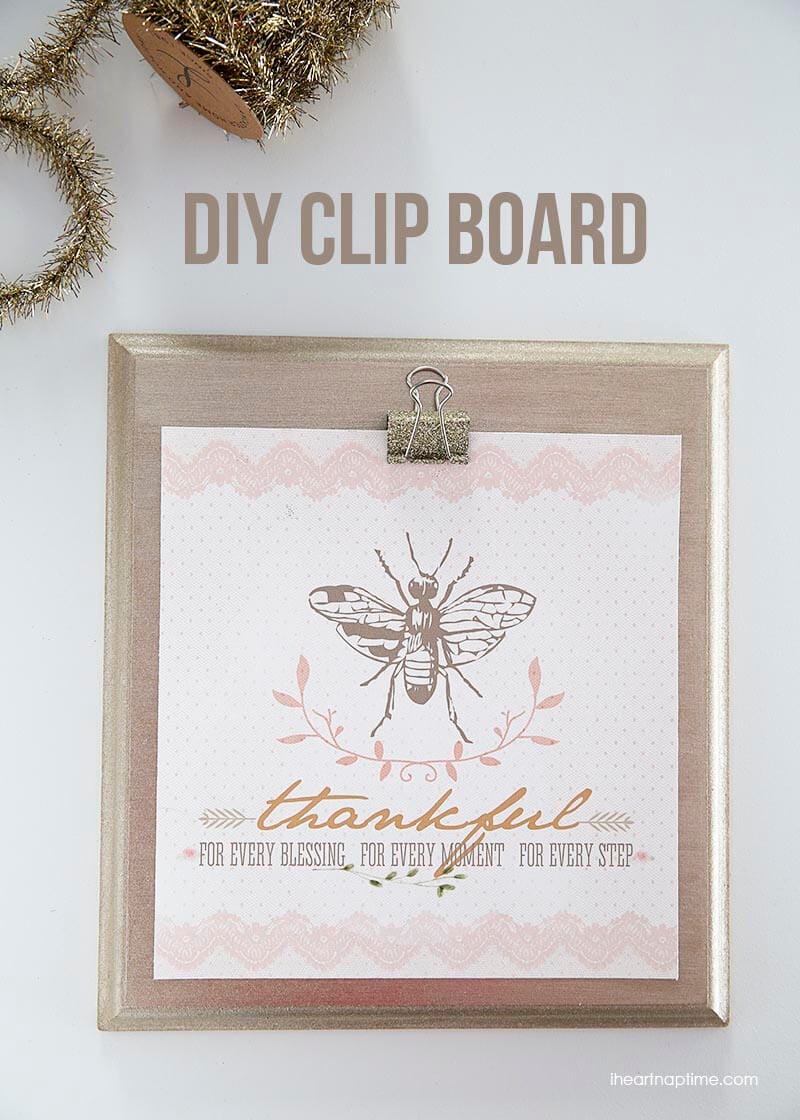 I can't wait to decorate this board with a new quote for each holiday. It's now hanging up in my studio! Can't wait to show you more. 😀


Big thanks to Lowe's for sponsoring this post and allowing me to be a Lowe's Creator! If you want even more inspiration, check out the projects by other Lowe's Creators or download the Lowe's Creative Ideas app on the iphone and ipad.