By Krisha of Jacks & Kate for I Heart Nap Time
Hi there it's Krisha, back again from Jacks & Kate to bring you a fun Easter craft for the kids. Have you ever heard of cascarones? They are hollowed out eggs that are filled with confetti. In Mexican culture, cracking a cascarone on someone is meant as a sign of affection. Plus, they are just really fun! In this tutorial, I'm going to show you how to make carrot cascarones that are perfect for Easter.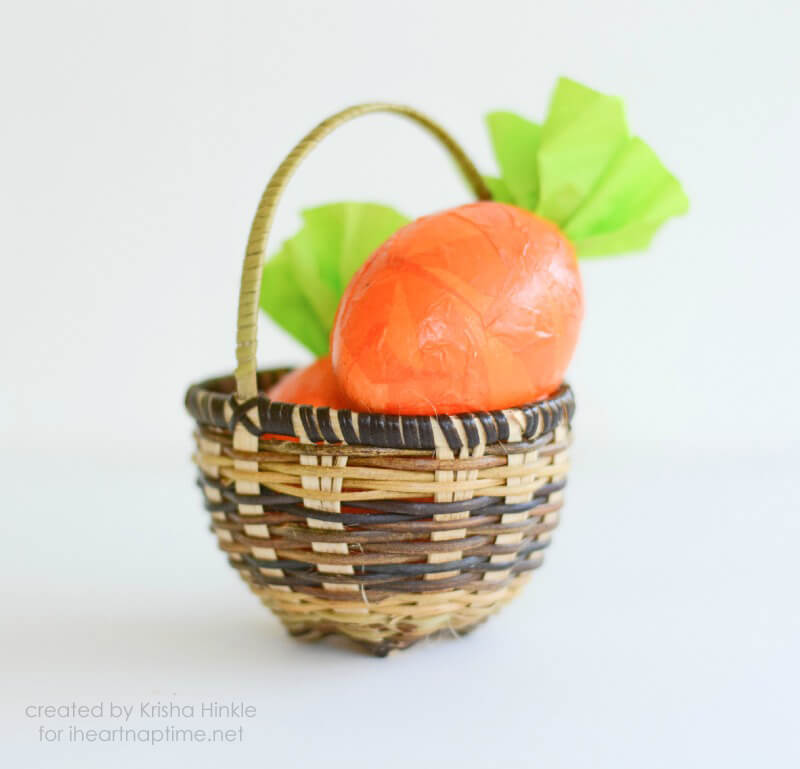 Supplies:
Eggs
Orange food coloring
Orange tissue paper
Green tissue paper
Modge Podge
Paintbrush
Needle or straight pin
Confetti
Instructions: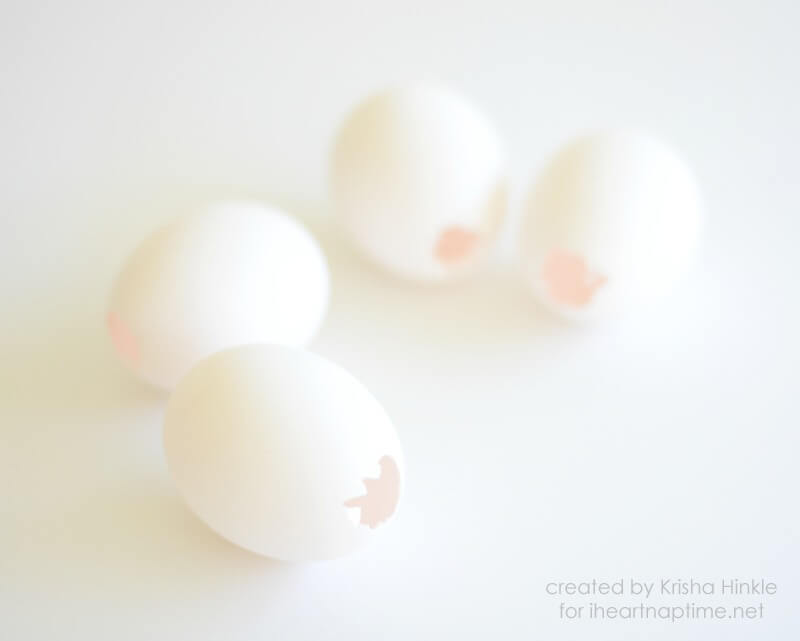 First, you'll need to empty the contents of your eggs. To do this, poke a small hole in the top of the egg with a needle or straight pin. Carefully, increase the size of the opening to about 1/2 inch and dump the insides out. Rinse out well and leave to dry. Next, dye them a nice carrot orange and leave to dry again.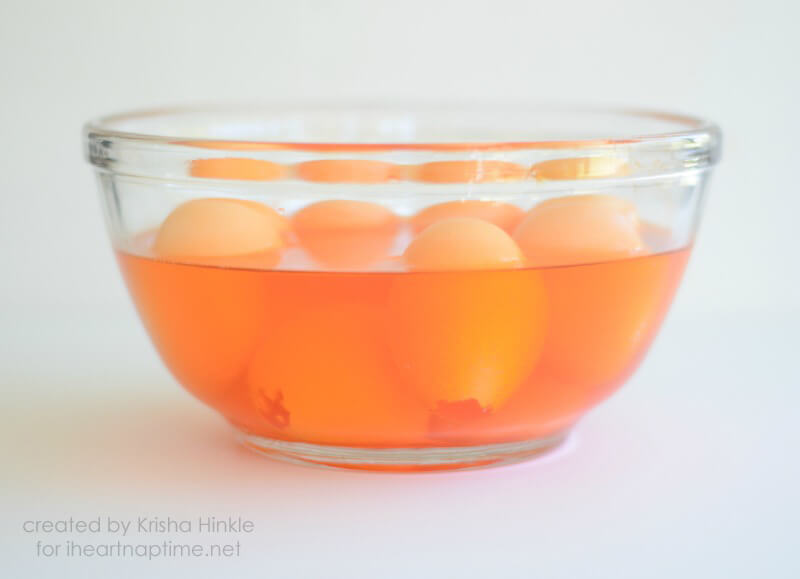 After all the eggs have dried, fill them with confetti. Next, begin gluing down orange tissue paper, leaving the hole uncovered. Continue attaching orange tissue until egg is covered. Allow to dry thoroughly.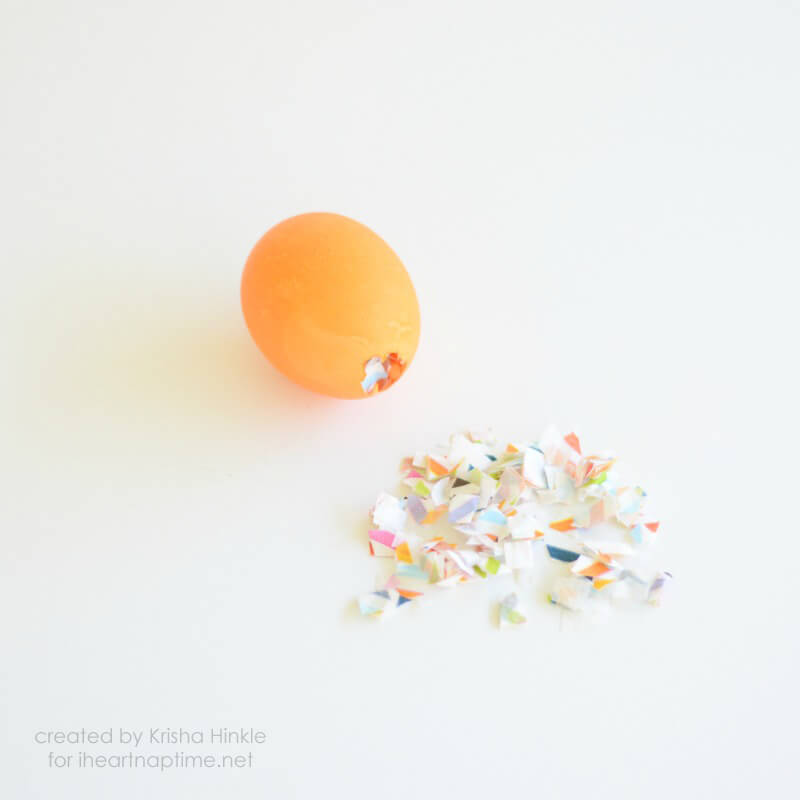 Next, cut a 12 in x 2.5 in strip of the green tissue paper and begin gathering it until you get something that resembles a carrot top. Twist the bottom a bit, and insert it in the opening. Then, modge podge a few pieces of orange paper close to the green carrot top, to close up the hole.

The kids will love cracking these carrot cascarones! Happy Easter!
If you like this Easter craft, you might like my bunny food carrot pretzels!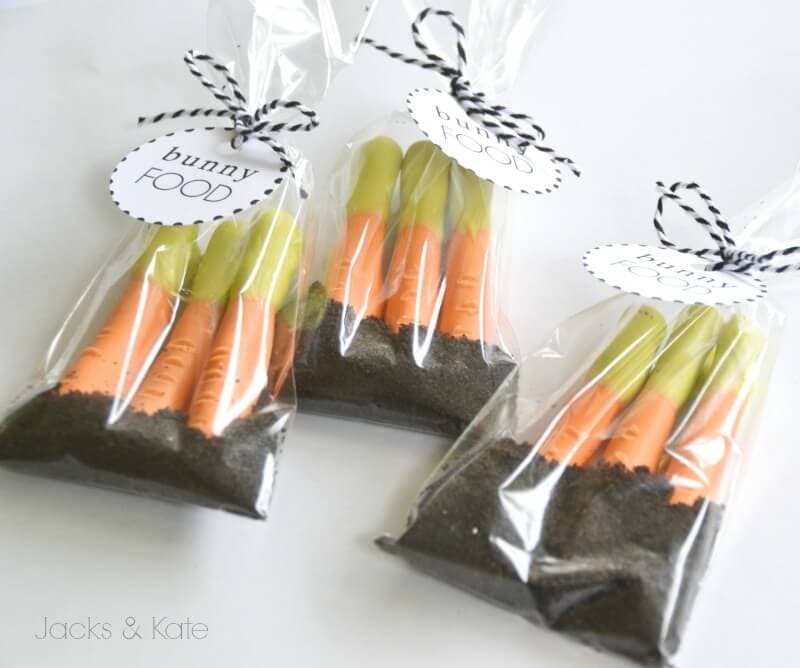 If you'd like some more Easter inspiration, check out these projects!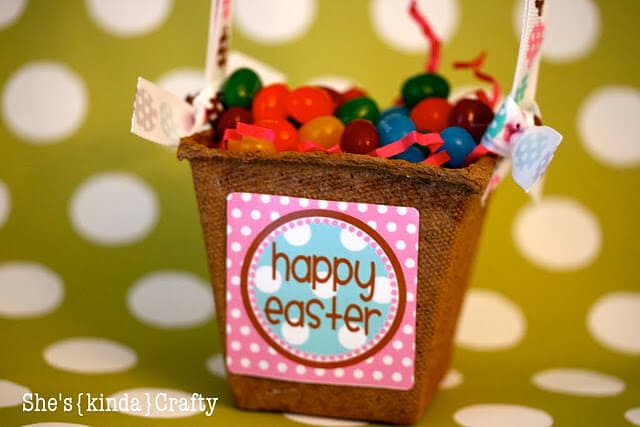 Jelly Bean Baskets