It's time to share another fall project! I just love this time of year! Sighh…
Today I'm going to be sharing a burlap fall banner tutorial that I made for my mantel this year. Lowes challenged their creators this month to makeover their mantel and I had a lot of fun decorating! I wanted to create something simple, yet elegant. Here's what I came up with. And yes– I am so symmetrical! I cannot break this habit. 😉 Pumpkins on candlesticks, flowers, and this fun and easy burlap grateful banner. It is super easy and inexpensive to make!
Banner template (free download HERE)
Scissors
Stencil
Paint and brush
Jute or twine
Hot glue gun
Instructions: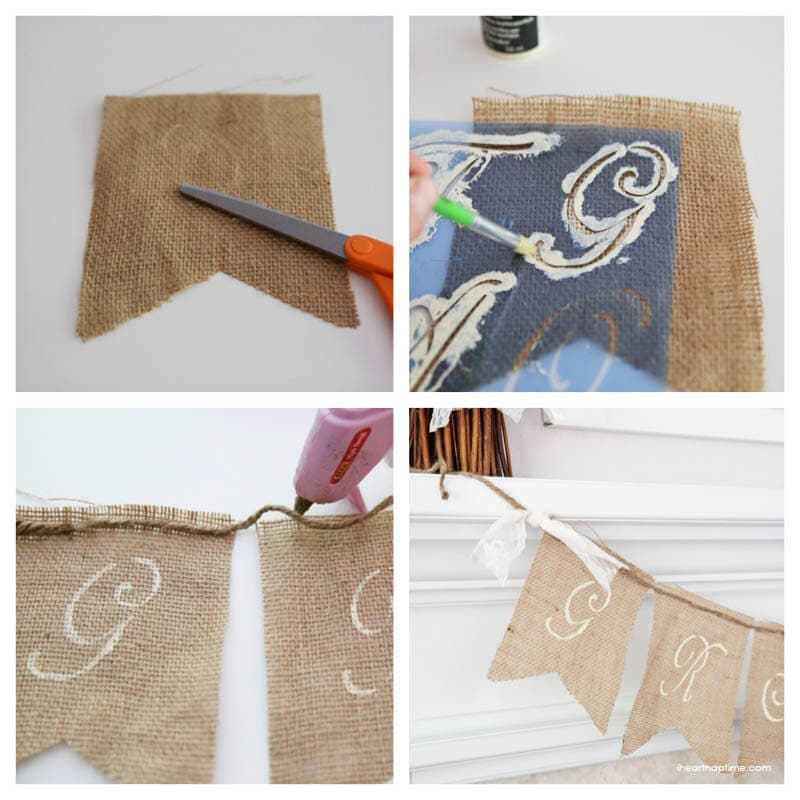 1. Print out your template and then cut out the flag. Then you can trace onto burlap. Then cut out your flags. You could also free hand this as well.
2. Stencil on your letters with a stencil brush and paint. Tip: Dab the brush onto a paper towel before brushing it onto the fabric so the paint doesn't go on too thick.
3. Hot glue a piece of jute across the top of the flags.
4. Tie the ends with lace and hang up on your mantel.
Super simple and festive fall banner!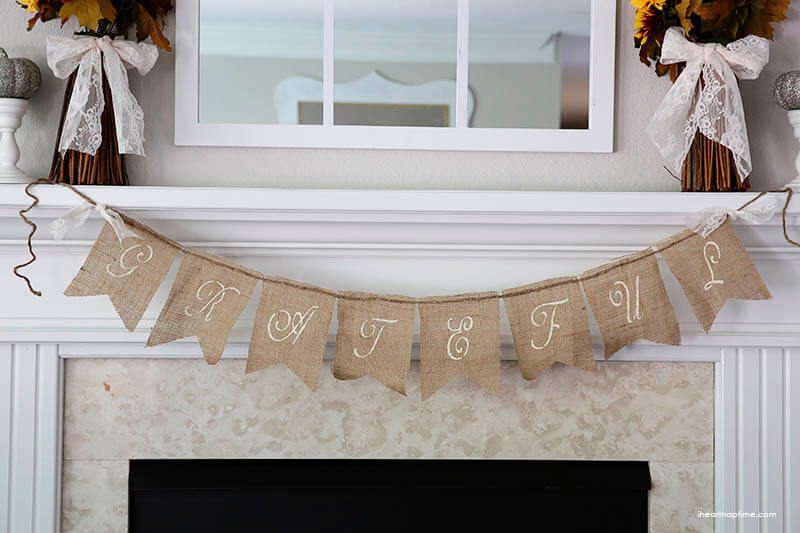 So I'm curious… have you put up any fall decorations yet?

And a big thanks to Lowe's for partnering with me on this post! If you want even more inspiration, check out the projects by other Lowe's Creators or download the Lowe's Creative Ideas app on the iphone and ipad. Also, for even more inspiration consider following Lowe's on Facebook, Pinterest, and Instagram.