Book page pumpkin {fall craft}
One of my favorite things about fall is PUMPKINS! I love to decorate with them and I especially love baking with them. There's just something about them you can't help but love. Today I'm going to show you a fun little fall craft… a book page pumpkin. 🙂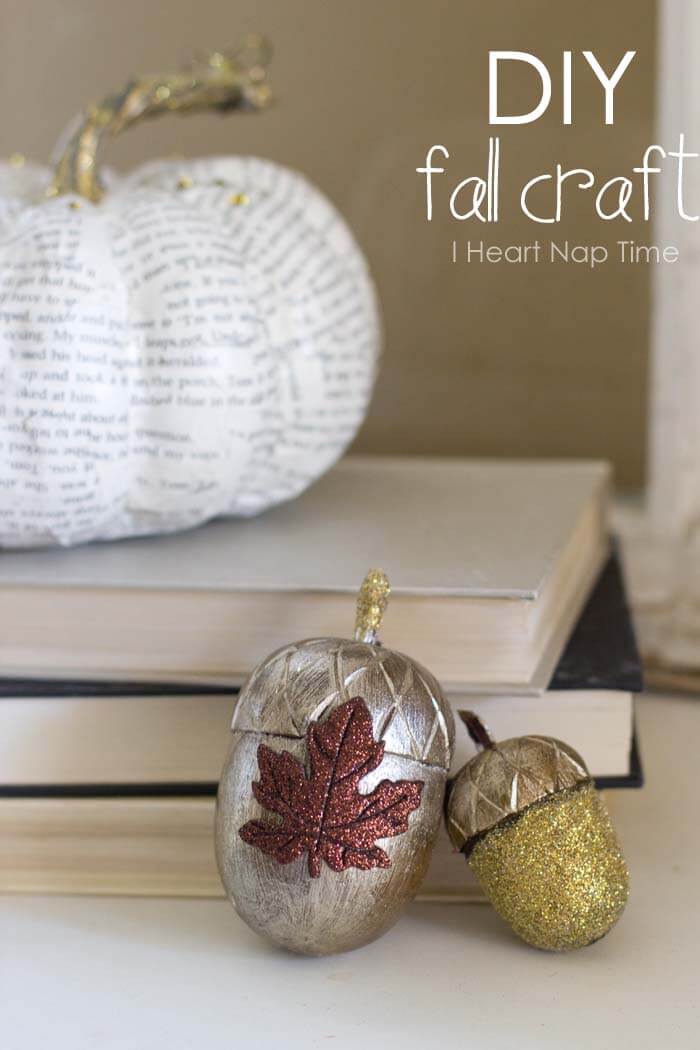 Supplies:
Pumpkin from Hobby Lobby
Newspaper or old book (find one from Goodwill)
Foam brush
decoupage
Glamour dust
Instructions: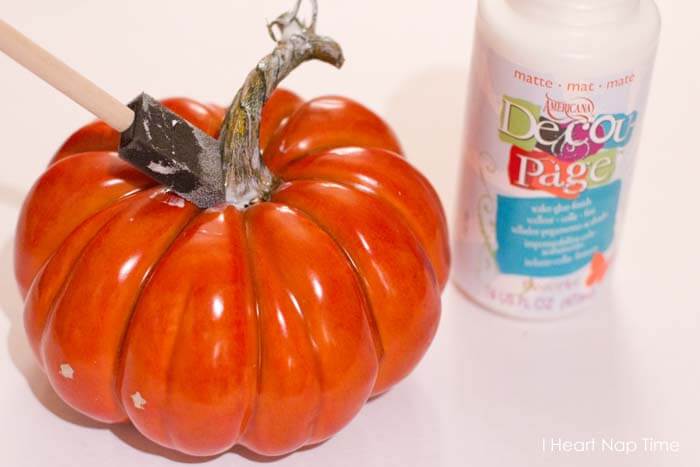 1. Paint a thick coat of decoupage onto the pumpkin stem.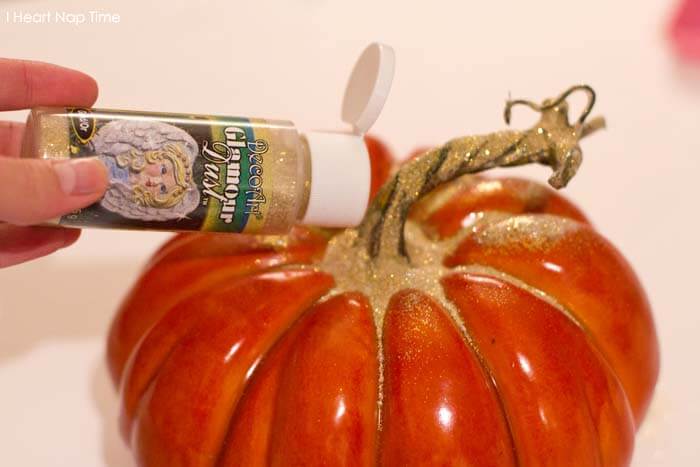 2. Then pour the glitter onto the stem and shake off the excess. I did this same thing with the acorns pictured above.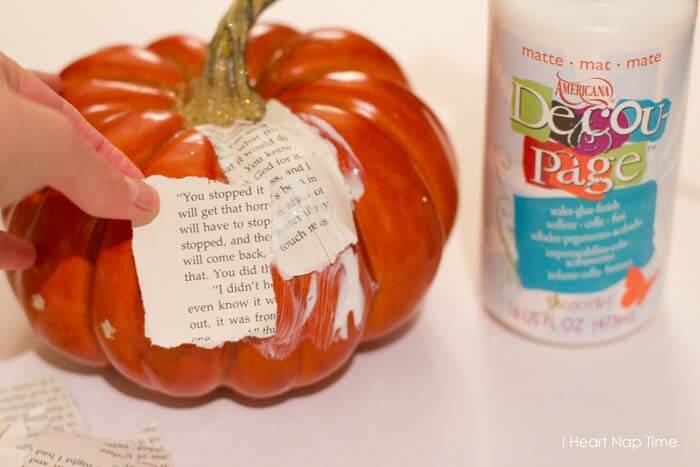 3. Tear strips (about 3 x 1 in) from an old book. Place a thin layer of decoupage onto the pumpkin. Push the paper onto the pumpkin and then apply another layer of decoupage so it sticks. Repeat this process all the way around the pumpkin. Note: Your hands will get messy! 😉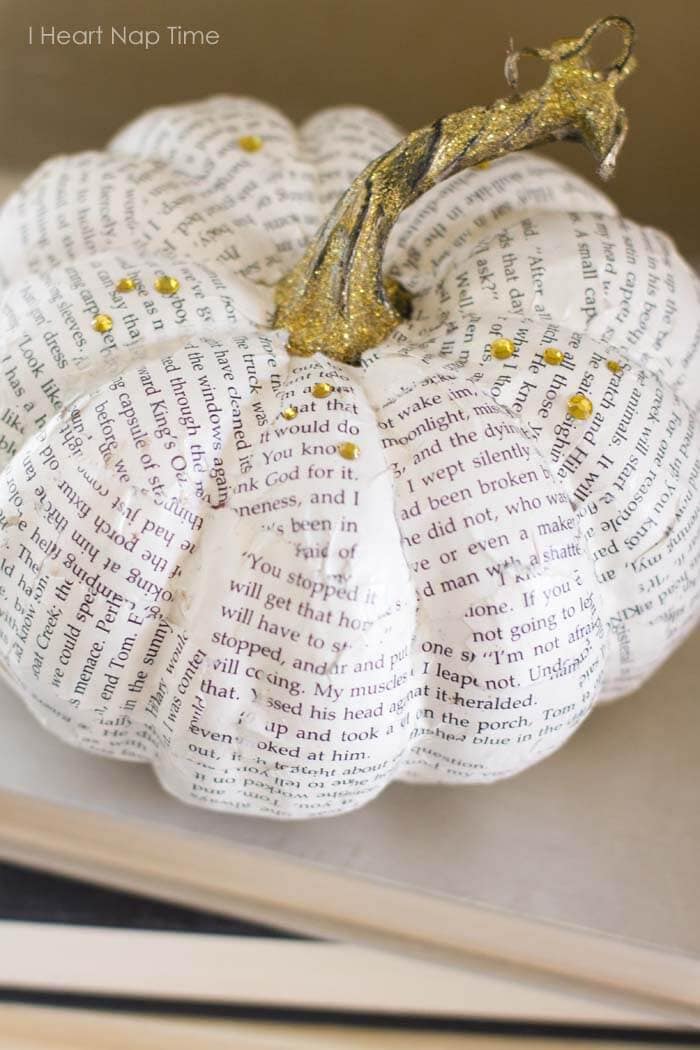 You can add a few rhinestones on top for a little extra bling! Then display your new book page pumpkins! See wasn't that easy?!
For more Halloween check out: halloween magnet board, paper pumpkins, framed pumpkin craft, fall craft, and halloween treats.
Thanks for reading. Come back soon! 🙂
Look here for even more holiday crafts.