Soo you know those projects you start and then never finish? Yup… that was my guest bathroom! I stenciled the ceiling over a year ago and then never got around to finishing it. It was just one of those things I put off. Last weekend we finally got it done! I didn't want to go over the top and spend a lot of money, but I did a few simple things that I think made a big difference! Here's some fun tips… and scroll down to the bottom if you'd like to purchase the $1 art for your bathroom!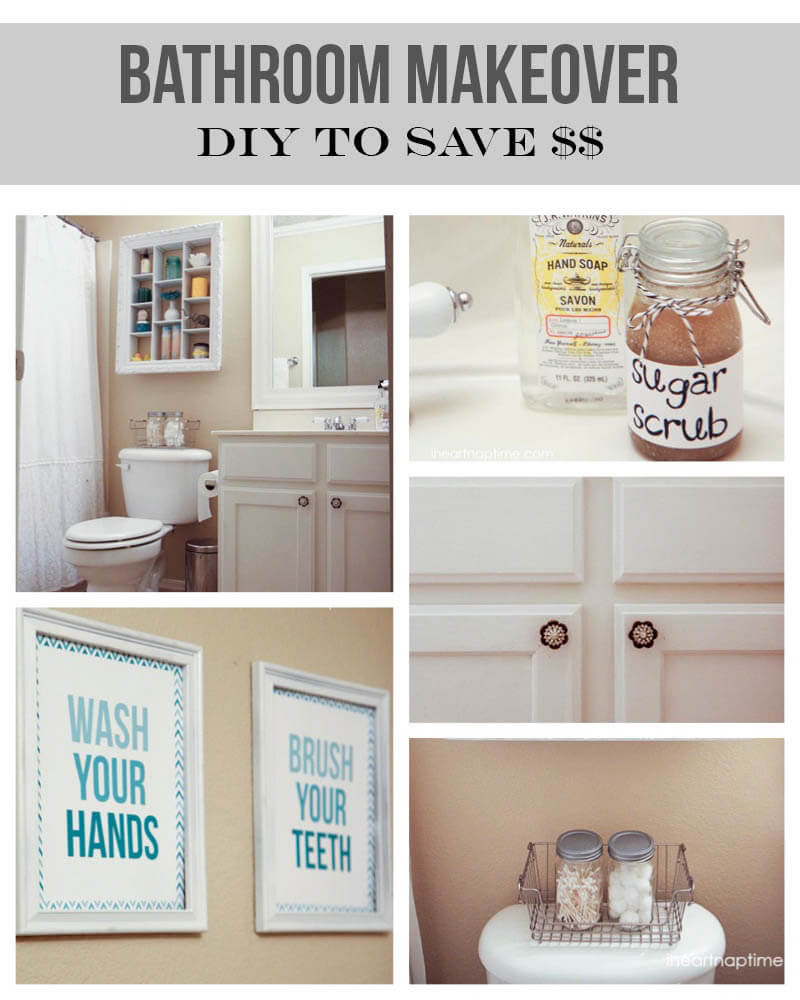 5 quick tips:
Give the walls a new fresh coat of paint! This is the cheapest way to change the look of a room!
Frame the mirror. You can find a great DIY tutorial here.
Paint over the cheap cabinets and update the hardware. Hobby Lobby has great hardware for really cheap.
Shop at thrift stores for decor you can up-cycle.
Update the plumbing and light fixtures. I found mine at Lamps Plus. Watch for sales.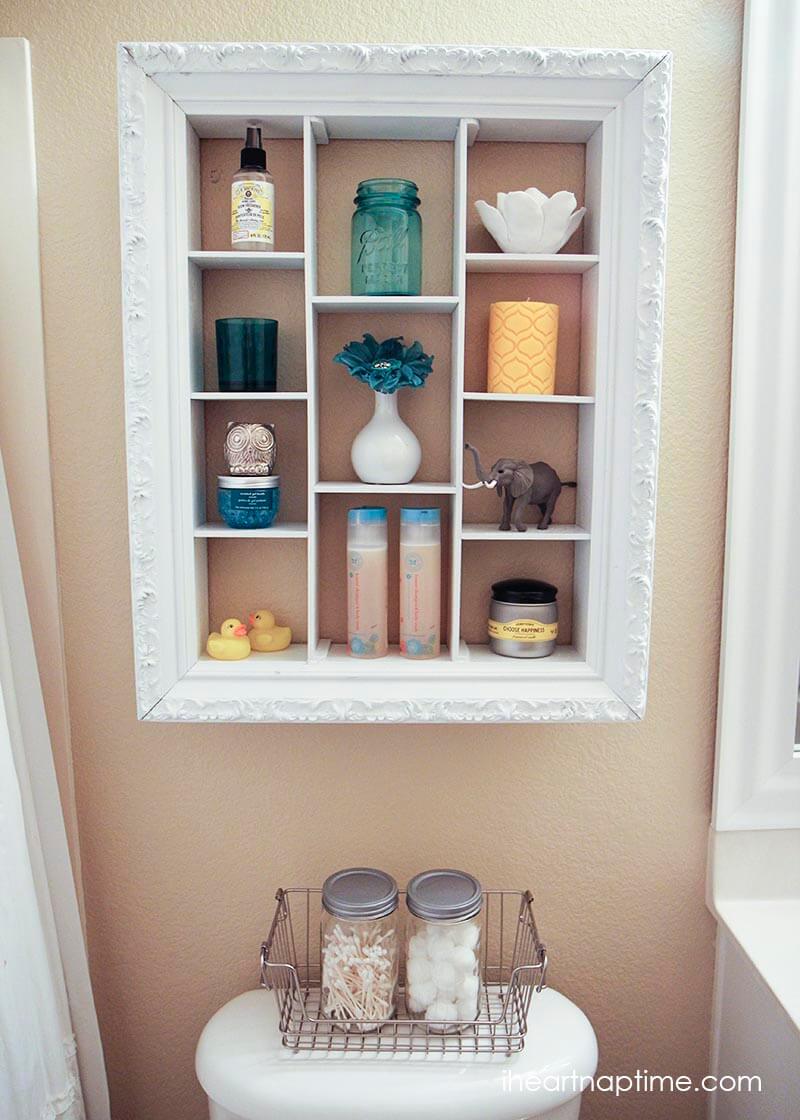 I found the gorgeous frame at Savers 2 years ago and it has been sitting in my garage this whole time. Can you believe it?! I finally pulled out my white spray paint and it looks good as new! I found things from around the house to put in the holes and my son added the animals in the bottom two. He's such a good helper. I left them there, because they actually look kinda cute, don't you think?! This is the guest/kids bathroom so it totally works!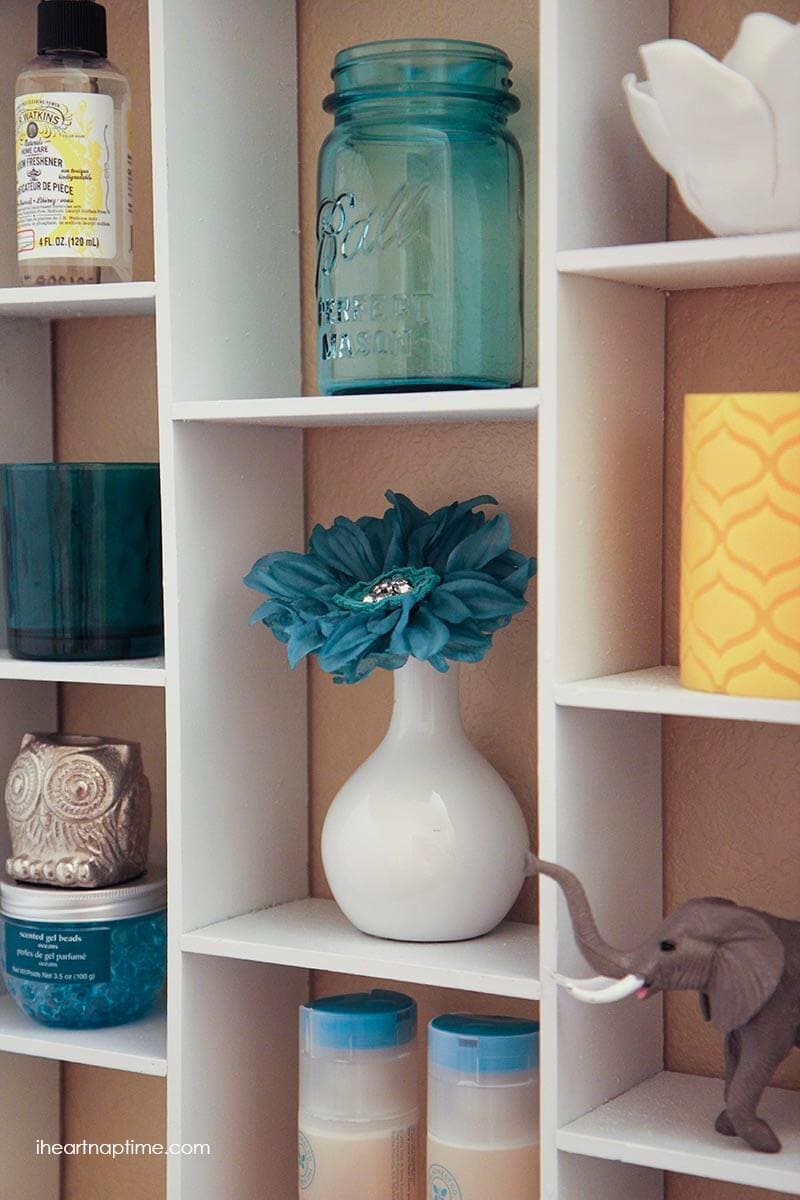 I also found two old mason jars and spray painted the lids with hammered metal spray paint. Then I filled them with cotton balls and q tips.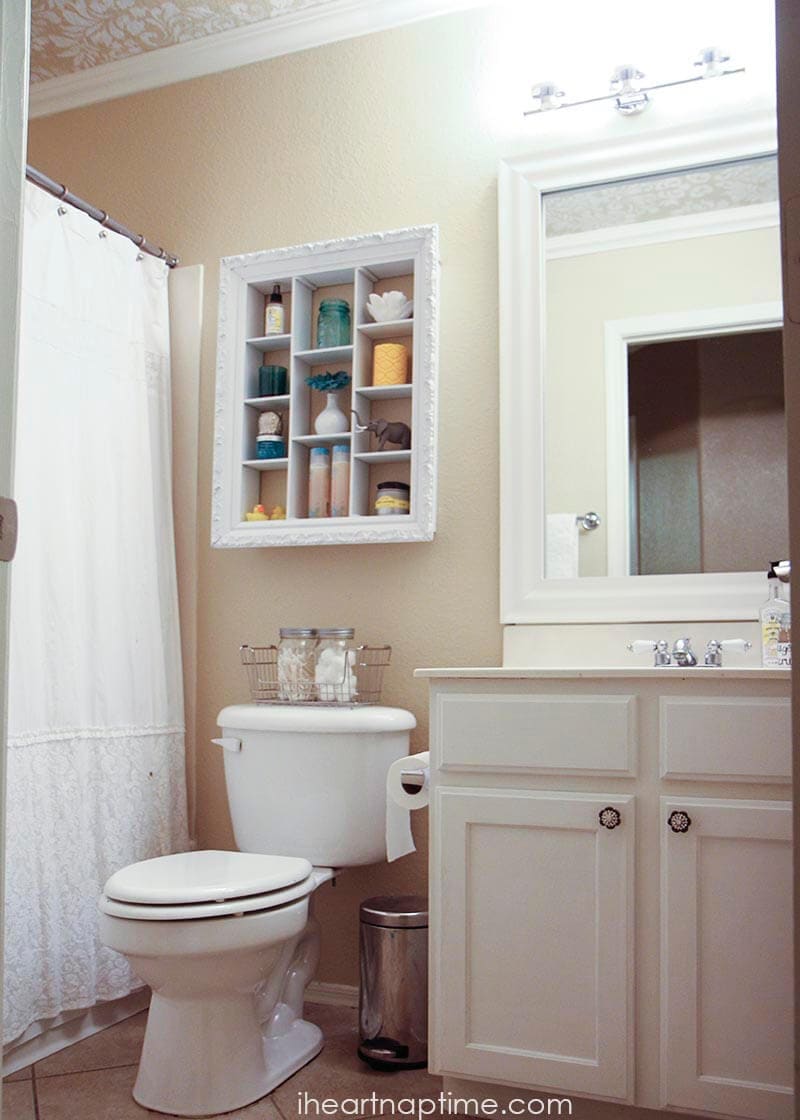 Love my lighting found at Lamps Plus. I also love this soap from Target. The packaging is so pretty. I also made some more sugar scrub. It dresses up the sink a little bit. 😉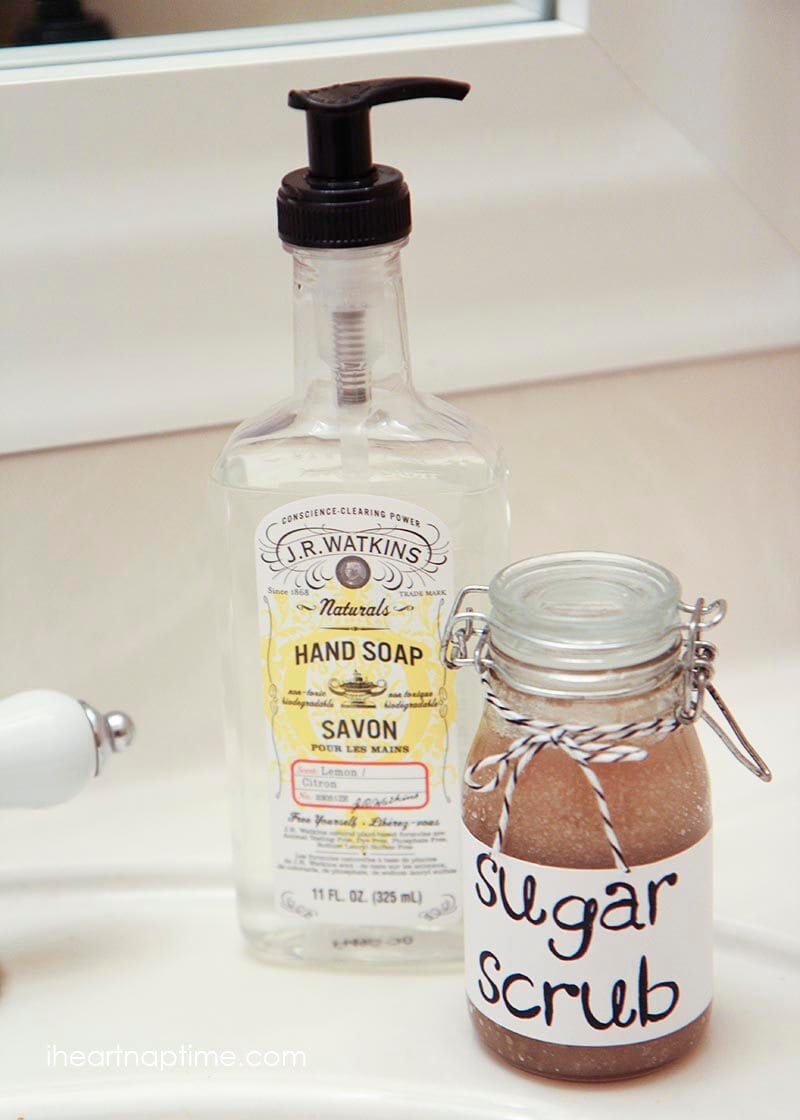 These are the cute knobs at found at Hobby Lobby. They were $4 each! Score!
You may remember when I stenciled my ceiling awhile ago. I love the look! My neck still hurts thinking about it though…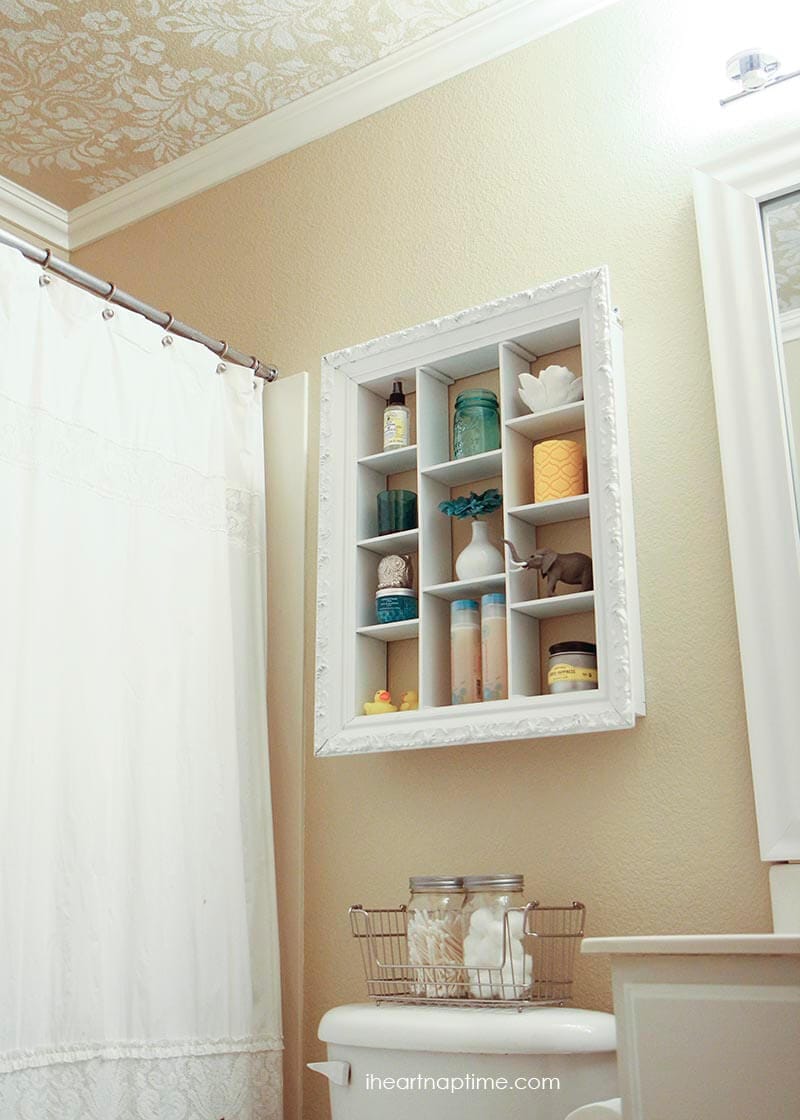 If you'd like the "wash your hands" and "brush your teeth" prints you can download them below for $1! Cheap art! 😀
Click HERE to purchase the 'Wash Your Hands' 8×10 Print (file will be sent to your e-mail)

Click HERE to purchase the 'Brush Your Teeth' 8×10 Print (file will be sent to your e-mail)

After you've purchased the file, it will be sent instantly to your e-mail. You can then save the file to your computer and print it out. Make sure to print it at it's original size (8×10) in full resolution and on card stock paper. If you don't have a high resolution color printer, I would recommend printing the file at Staples.
So there you have it. Some quick and easy ways to dress up your bathroom.
What tips do you have?