Anthropologie Inspired Sweater
Hello! My name is Autumn, and I blog at It's Always Autumn. Today I'm going to share an Anthropologie inspired up-cycle project.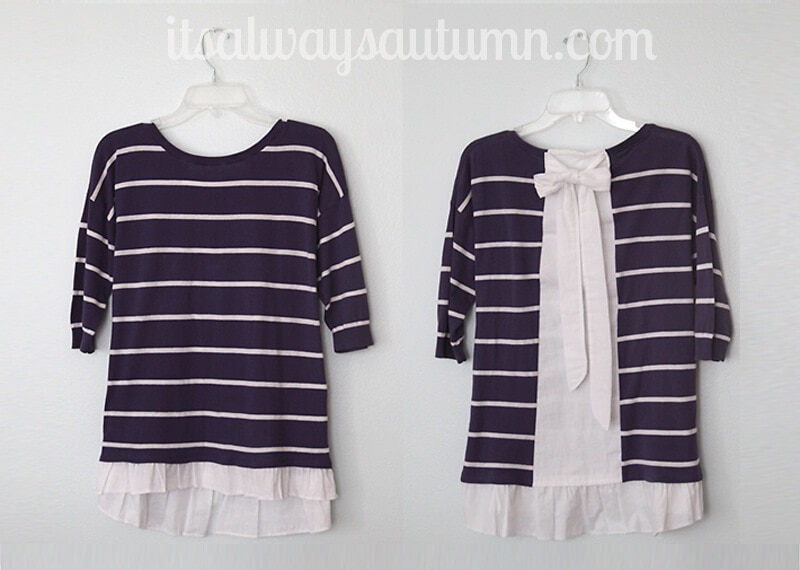 Anthropologie sells a sweater called the ruffled hem pullover. From the front it looks like a normal sweater with the addition of a cute ruffled hem, but things get more exciting in the back, with a contrast panel and pretty little bow. I've never actually purchased something from Anthro, but I love using their clothes as inspiration for upcycling thrift store finds.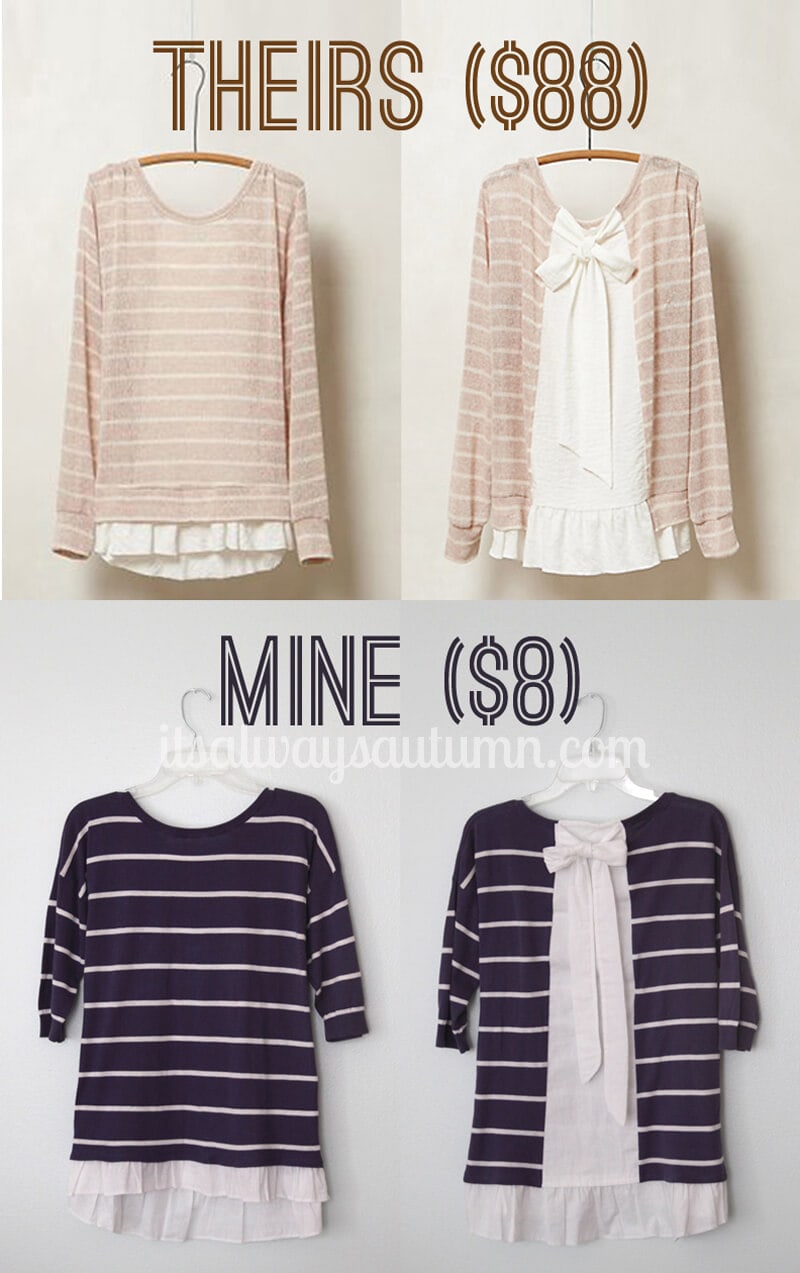 I kind of wish my sweater had long sleeves like the original, but hey, for $80 less, I'll take it!
Supplies
If you'd like to make a ruffled hem pullover, you'll need:
a lightweight sweater

about half a yard of another lightweight. I used a very lightweight muslin that was 108 inches wide – with a coupon 1/2 a yard came to less than $3. If you use a different material that's only 45 inches wide you may want a full yard.
Here's what you'll do: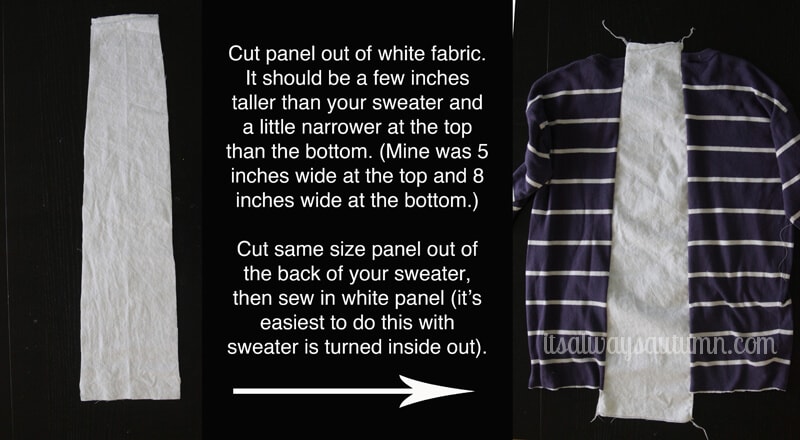 Be careful when sewing the white panel into your sweater that you don't stretch the sweater. A long stitch length will help.
Next you'll create and attach the back ties: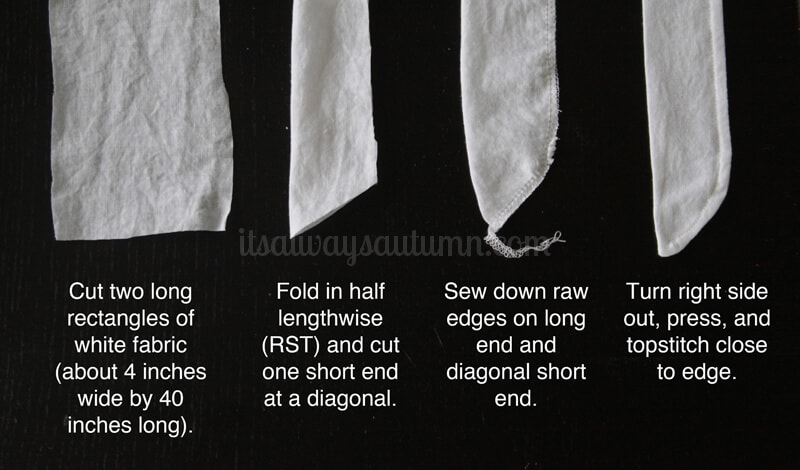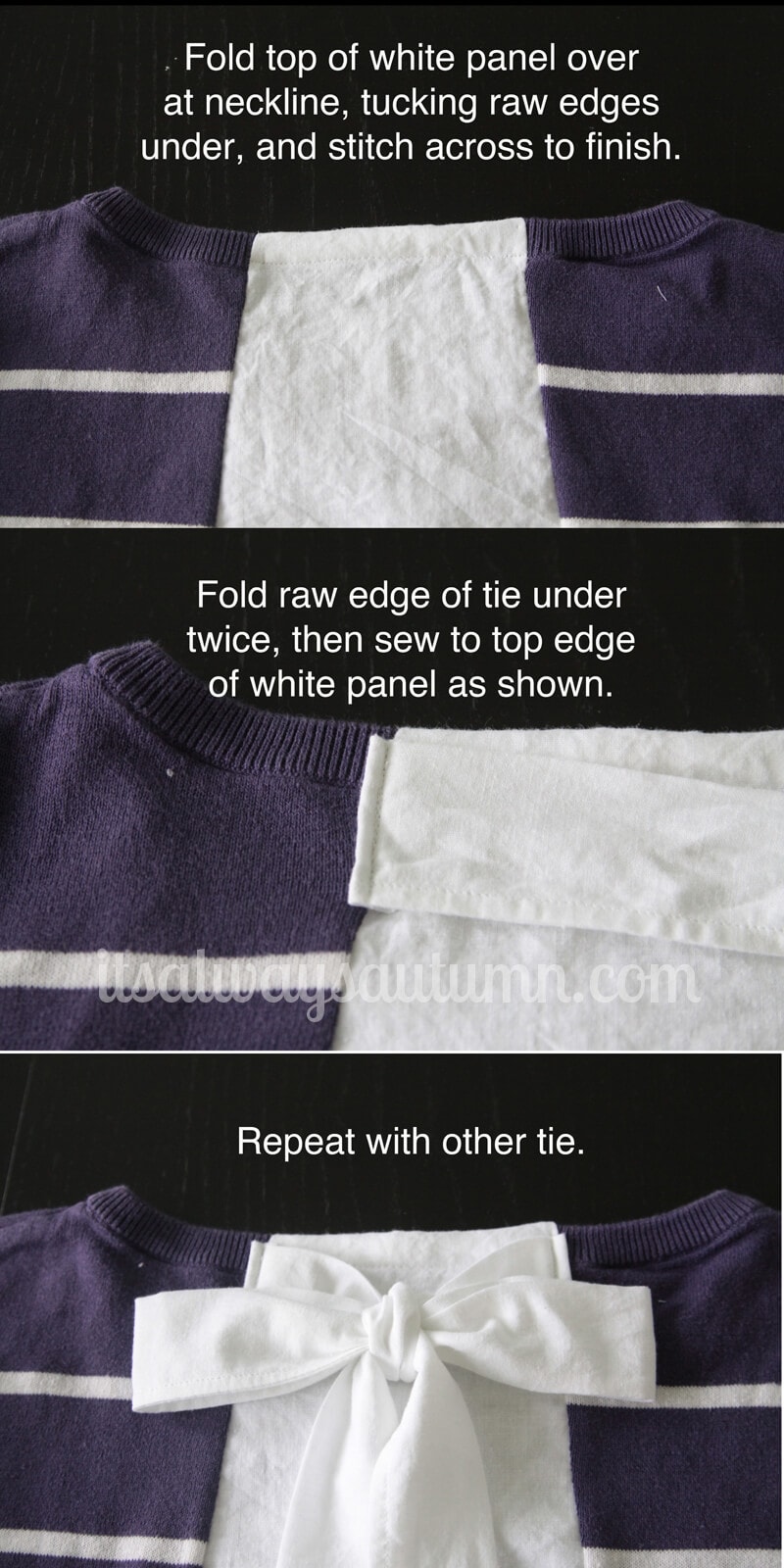 Now we just need to add the ruffled hem.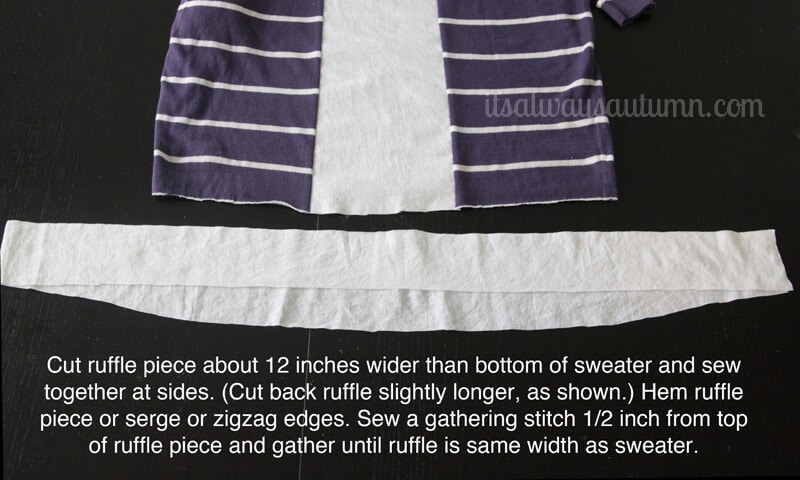 (Before gathering, put pins at each side and center front and center back of the ruffle. Place pins at the same points on the sweater. Gather the ruffle, then match pins and even out the ruffles before continuing.)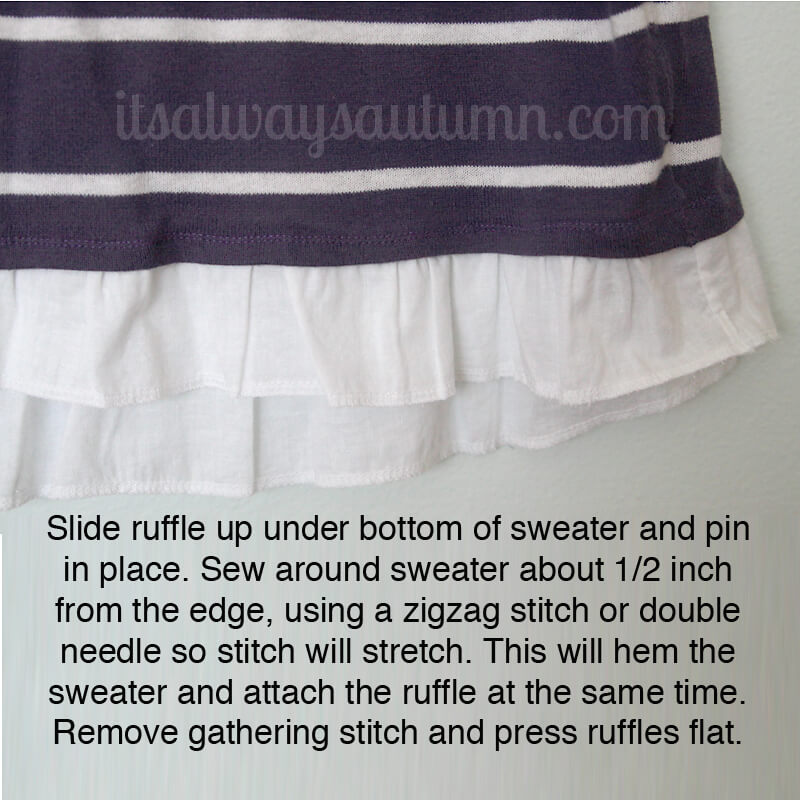 If the sweater gets a little stretched out along the hem just press it with a lot of steam to help it shrink back to it's normal size. That's it! New life for an old sweater.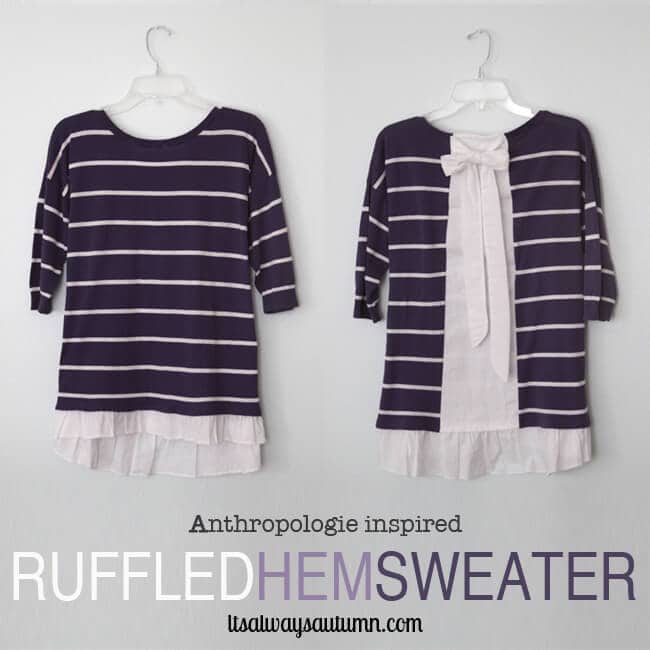 I hope you'll visit It's Always Autumn for more tips and tutorials.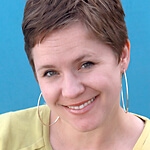 I am a stay at home mom to five kids, wife to a college professor/triathlete, and contributing writer for Creating Keepsakes Magazine. I wash dishes while helping with homework, read while pushing kids on the swings, and craft during naptime. I love sewing, baking, scrapbooking, photography, Jane Austen, dark chocolate ice cream and thrift store, and I hate laundry.
Check out these popular posts:
easiest ever women's tee w/printable pattern
15 minute upcycled nightgown from an old t-shirt
5 part newborn photography series