Today I have 7 tips for organizing toys and some ideas for containing the clutter in a stylish way.
Let's face it… kids make messes and create clutter. Between all the toys, art work, shoes, stuffed animals and blankets, I feel like I am constantly reminding my kids to pick up. We have a basement downstairs for the toys, but they always seem to bring them upstairs which creates a mess.
I decided the best way to contain the clutter upstairs was to create a little toy area for the kids to store their toys and crafts. They were so excited about their new space and so far have been great about keeping it clean!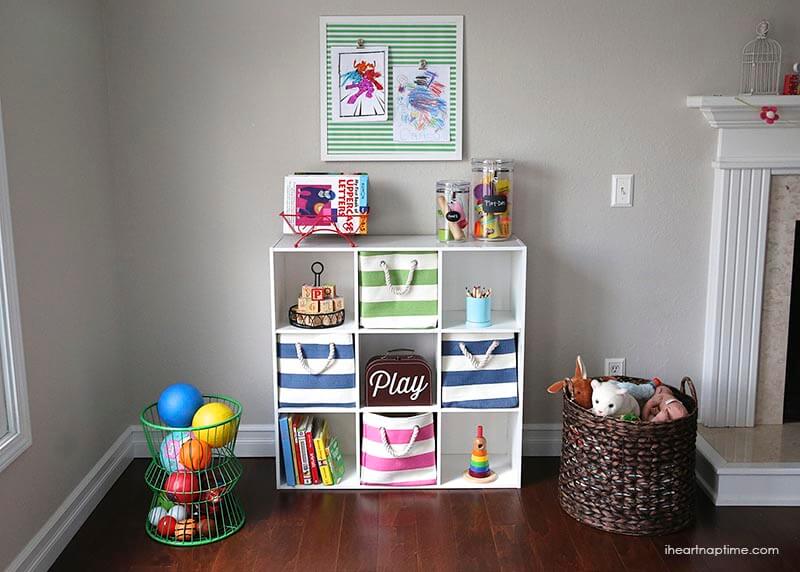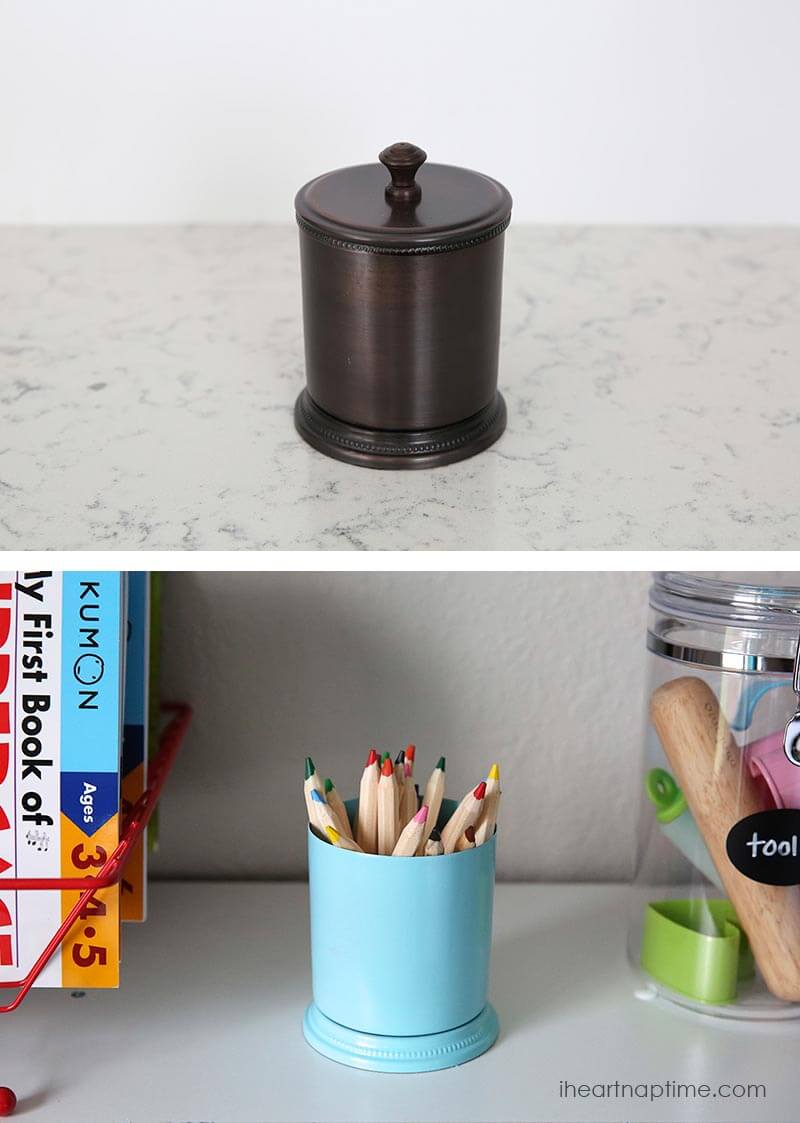 1. Transform a toothbrush holder into a fun pencil holder. Use a couple coats of spray paint to change up the color and dress up your space.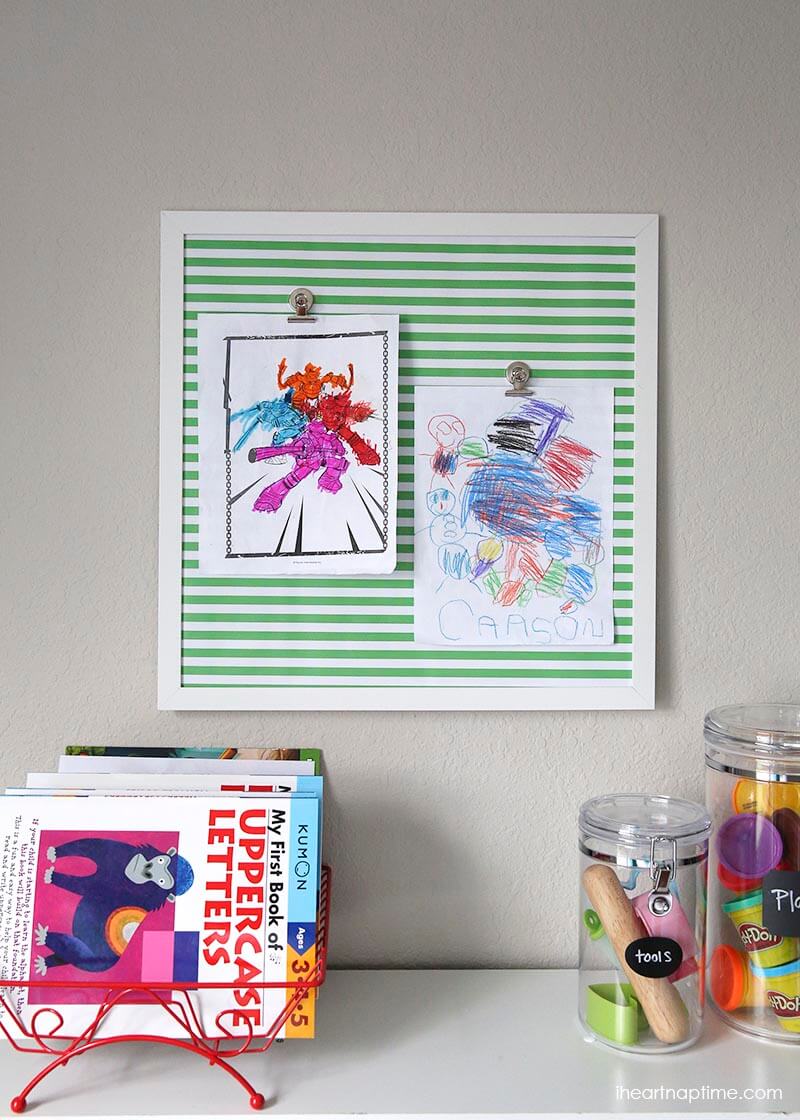 2. Pick up an old frame and turn into a piece of art. Wrap a piece of cardboard with wrapping paper and hot glue metal clips on top. Place the cardboard inside the frame and use this space to hang up your children's beautiful art work.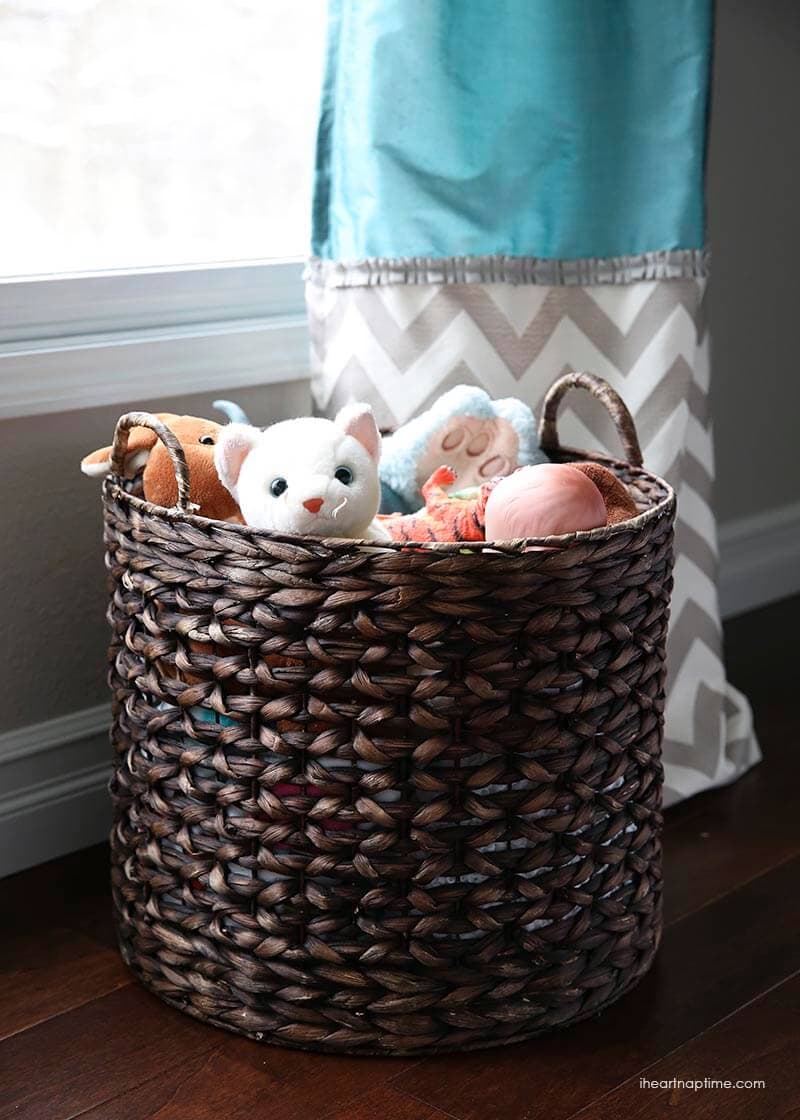 3. Wicker baskets are a convenient and classy way to hide toys and gadgets in the living room. They come in all different sizes and work great for storing blankets, pillows and even shoes too. Pick one big enough to hold lots of toys!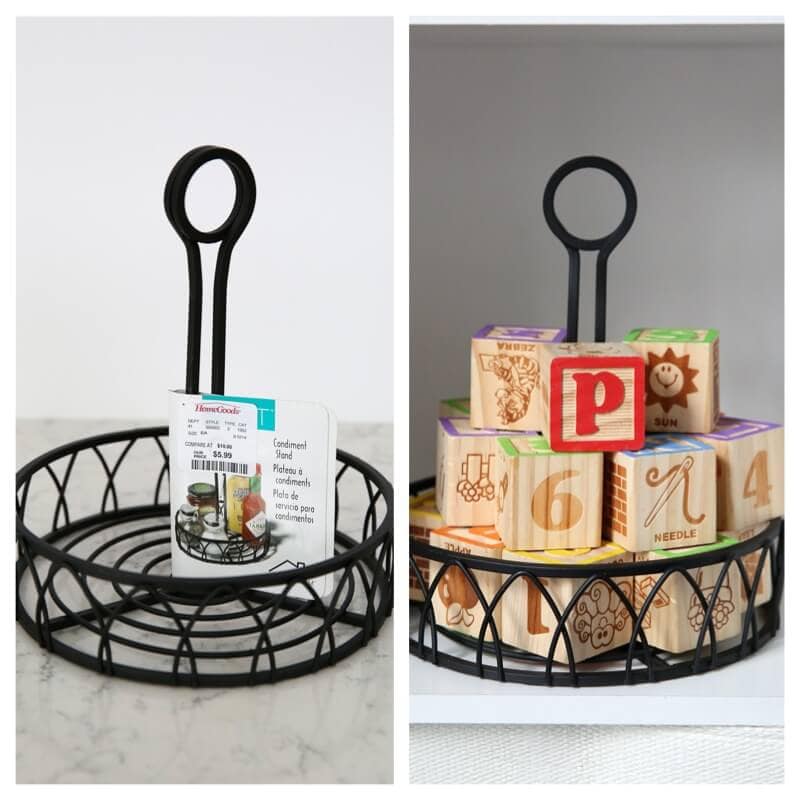 4. Turn a condiment holder into a unique toy holder. The kids can stack blocks inside and it turns into a fun piece of décor on the book shelf.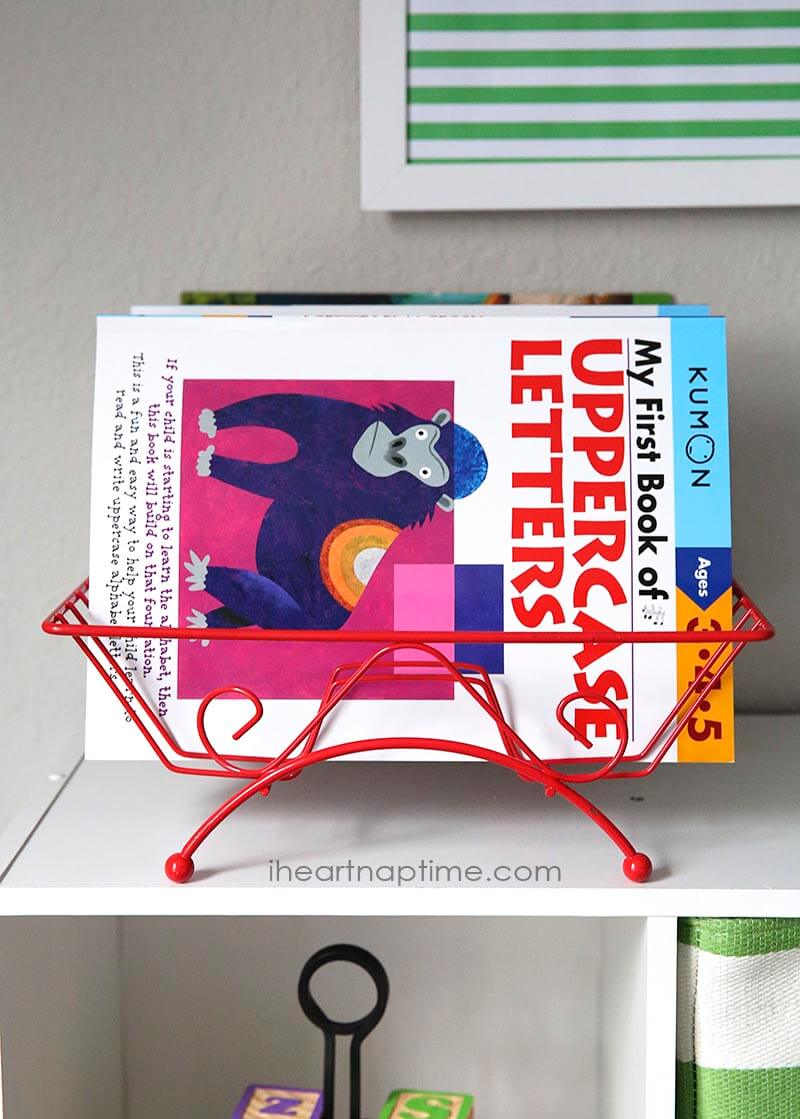 5. Use a dish rack to store coloring books and art work. This fun piece will keep the books organized and will be an easy access for the kids to keep the space clean.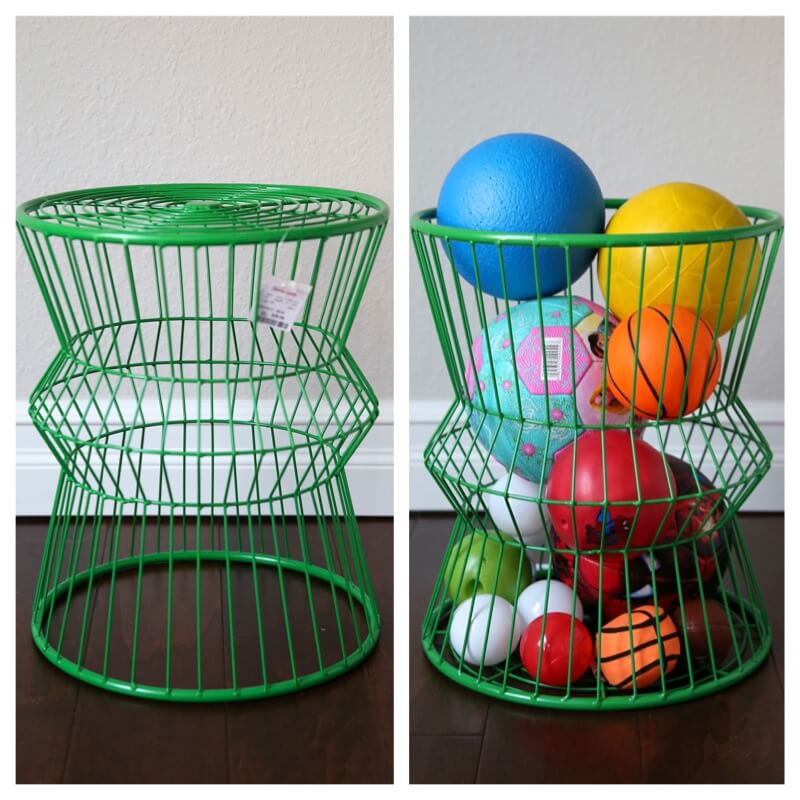 6. Flip over a garden table to store balls and toys. This piece adds a unique touch to your living space, but also keeps the toys organized.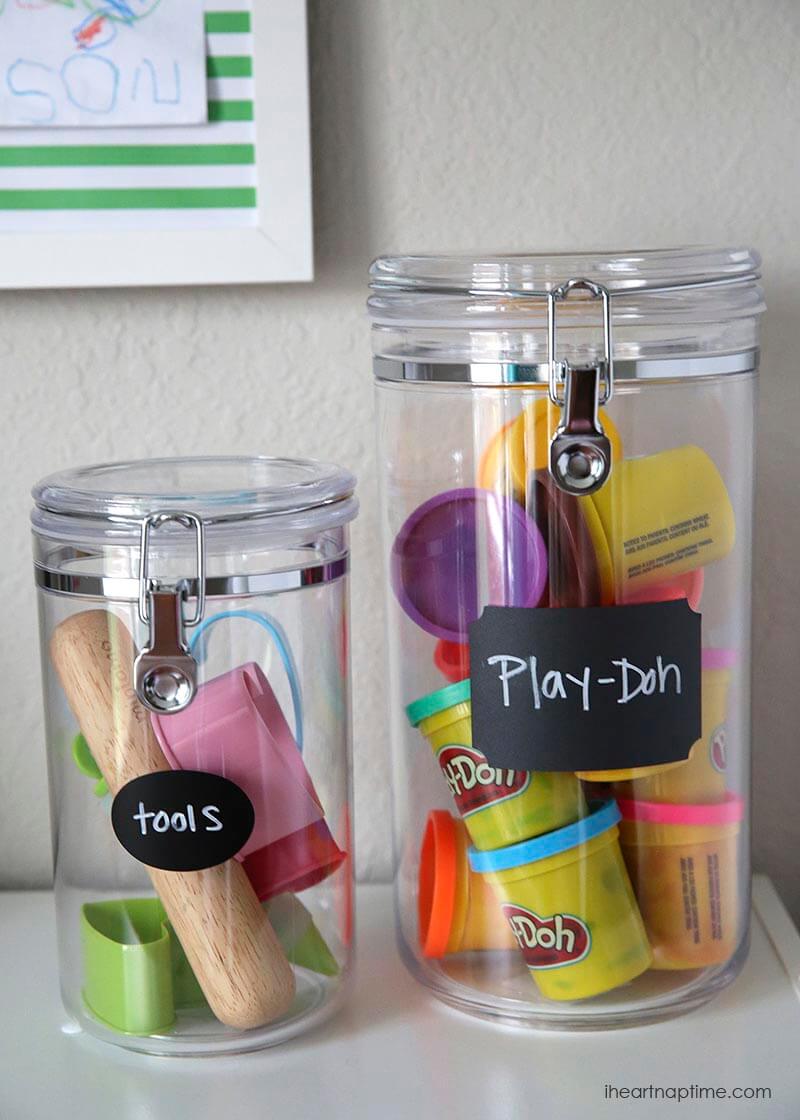 7. Use a kitchen container to store play dough and miscellaneous toys. Add a chalkboard label to dress it up. You can also use cookie cutters and rolling pins for the kids to cut and roll out the play dough. The kids love this activity and it keeps the toys organized in a pretty container.
There you have it! 7 tips to keep your toys more organized!
What tips do you have for keeping your toys organized? I'd love to hear your ideas.
Looking for more organizing ideas? You'll love these too: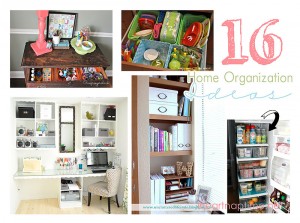 15 ideas to organize the New Year